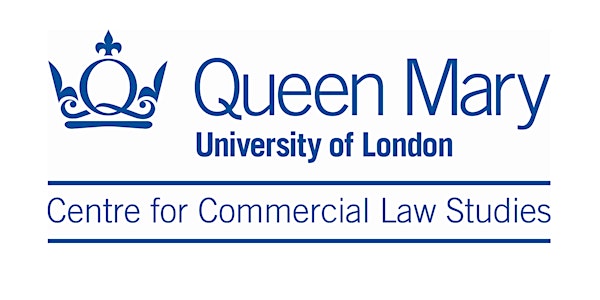 London Financial Regulation Seminar
London Financial Regulation Seminar: Time to repeal the UK Securitisation Regulation?
About this event
Prior to 2009 there was no regulation of securitisation at the EU level. Since the GFC, European securitisation has been the subject of continually expanding, changing and highly prescriptive EU regulation. The regulation and the approach of regulators are based on a false premise: that securitisation is a dangerous financing technique. In point of fact, during the GFC there were no defaults in top-rated European ABS.
The cumulative default rate for all European structured finance notes rated by S&P, including CDOs of ABS, CMBS and corporate securitisations, stood - at mid-2014 - at 1.58% of the original balance. The European securitisation market has not recovered since the GFC. In 2006, placed European securitisation issuance was EUR 477bn. In 2020, it was only EUR 119.2bn.
Virtually all of the EU regulatory treatment of securitisation was mirrored by the UK following Brexit. Can anyone justify retention of the UK Securitisation Regulation and the treatment of securitisation positions held by UK investors, in particular as it applies to term securitisation?
Reference:
* UK regulation of term securitization following a hard Brexit, Marke Raines, Capital Markets Law Journal, Oxford University Press (2018)
* Brexit: Time to Revisit UK Regulation of Term Securitisation, Marke Raines, Journal of International Banking Law and Regulation (2019)
* Review of the Securitisation Regulation: Call for Evidence, HM Treasury, June 2021
* Response to HM Treasury Call for Evidence, Marke Raines, 2 September 2021
* Response to HM Treasury Call for Evidence, Association for Financial Markets in Europe ('AFME') and UK Finance, 2 September 2021
* Securitisation as a key pillar of the UK Future Regulatory Framework, AFME, September 2021
* Review of the Securitisation Regulation: Report and call for evidence response, HM Treasury, December 2021
Marke Raines - biography
Marke is a former securitisation partner at Allen & Overy and at Shearman & Sterling who has more than 30 years' experience in the London market. He has a long list of market firsts and has been ranked among the top 20 securitisation lawyers in the world. Marke has been running, together with former Clifford Chance securitisation partners, a specialist City law firm, Raines & Co, for more than 10 years. He has published and presented on legal, tax, accounting and regulatory aspects of securitisation and has taught securitisation in the Queen Mary LL.M. programme for more than 25 years.
Please register above and you will be sent a Zoom link to access the event the day before it takes place.