Description
'

Everything you need to know about FinTech'
The City Business Library presents London FinTech Investment Conference for the first time!
Join us in this riveting evening event and learn about the FinTech industry from experts in law, branding, fundraising, start-ups, investment, blockchain & Initial coin offering. Come and learn how to establish and scale a FinTech business and join us in the lively networking. Attendees will include FinTech entrepreneurs, blockchain businesses, venture capital firms, investors or anyone who is interested in the FinTech industry.
---
Agenda:
17.30 – 18.00 Registration, networking and drinks
18.00 – 18.05 Introduction - Wendy Foster (City Business Library)
18.05 – 18.25 Tech and funding overview - Karl Rego (London Executive Advisors)
18.25 – 18.45 Blockchain, Cryptocurrency and ICO - Ian Maddison (European Blockchain Association)

18.45 – 19.05 Success Start-up story - Niall Barton (Co-founder of Wrisk)

19.05 – 19.25 Branding - Kaitlin Zhang (Kaitlin Zhang Branding)

19.25 – 19.45 Regulations and IP - Karen Holden (A City Law Firm)
19.45 – 20.05 Oxford Capital: our approach and what we look for - William Orde (Oxford Capital)

20.05 – 20.20 Panel discussion with speakers led by Karl Rego

20.20 – 21.00 Networking and finish

---
About the speakers: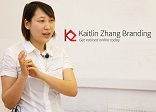 Kaitlin Zhang, CEO of Kaitlin Zhang Branding
In this highly competitive financial industry, how does your firm stand out? How can brands in Fintech, venture capital and blockchain get noticed online? What are the top mistakes financial service businesses make with their branding and digital marketing?
Kaitlin Zhang is an award winning branding consultant and the CEO of Kaitlin Zhang Branding. In 2017, her team worked with one of the top VC firms in China to land over 200 million USD investments and secured extensive press coverage.
Topics include:
- how to establish your brand positioning
- what investors are looking for when they Google you
- how to correctly use social media to build your brand
- how to create a branding budget and timeline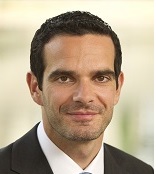 Karl Rego, CEO & Founder of London Executive Advisors (LXA)
Karl is an investor, entrepreneur, board advisor and speaker.
He has invested in and advised leading Fintech businesses and partners with top Venture Capital firms and challenger banks to shape funding deals. His experience spans startups, scaleups, and large corporates, and he has counselled the likes of Barclays, RSA Insurance and Visa Europe on topics such as innovation, leadership and social impact. He now helps companies grow, raise funds and engage staff through a mix of hands-on support, advice and generous amounts of coaching.
Karl regularly appears on investor panels and has been a guest lecturer at Coventry University London and Purdue University. He has worked in four startups, having successfully founded two.
www.linkedin.com/in/karl-rego/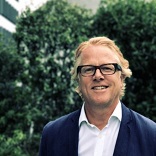 Niall Barton, CEO & Co-Founder of Wrisk
Success Start-Up story
In February 2016 Niall founded Wrisk, an insurtech venture, with co-founder Darius Kumana. Announced UK/EU/USA underwriting partnership with Munich Re Digital Partners in late 2016. Niall is a also a Non-executive Chairman of MarkelCATCo Reinsurance Fund Ltd (an ILS fund, domiciled in Bermuda)
Previously, a CEO of Faraday (1985-2002) and Oxygen (2003-2011). He has chaired the LMP 2001 Project from early 2000. Chaired the London Market Reform Group's Executive Committee from Feb 2002 till Feb 2003.

https://www.linkedin.com/in/niall-barton-1933a7a/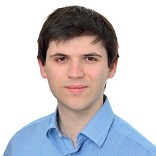 William Orde, Investment Manager at Oxford Capital

William is an Investment Manager at Oxford Capital, looking to back excellent entrepreneurs based in the UK and with the potential to build world class businesses. Excited about tech-enabled brands, FinTech & insurtech and the potential applications of ledger tech. In the Oxford Capital portfolio working with Spoke and Wrisk.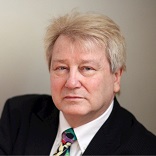 Ian Maddison, Chairman of European Blockchain Association
Ian has been a part of the IT industry for over 45 years both in the UK and internationally. He has advised many blue chip organisations such as Vodafone, Centrica, BBC, Channel 4, the UK Government, Orange, Ericsson, American Express and J.P. Morgan, as well as many smaller organisations.
After studying Chemistry at Brighton University, he worked as an Analytical Development Chemist with Beecham Pharmaceuticals (now part of GSK) before transferring into the computer industry. He then spent twenty years in the Middle East working in a variety of roles in the investment, IT and commercial fields. He was also an advisor to the Saudi Royal Family. He lives near London with his family. Fun fact: He has interviewed many top film stars at premieres in London as part of a celebrity film channel he and his wife established in 2007.
www.linkedin.com/in/imaddison/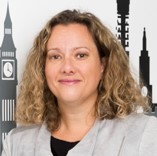 Karen Holden, Founder of A City Law Firm
Awarded the most innovative law firm, London, business advisor & employment team of the year and Listed in the Legal 500. Karen Holden set up her own practice A City Law Firm 10yrs ago and has offices in the City of London, Croydon and associate lawyers Dubai, USA, Gibraltar.
They advise on start-up to scale-up to those getting ready for investment or sale – they handle everything from start to finish small to 70million.
Specialist areas: IP, commercial documents, due diligence, employment, litigation , block chain, GDPR
Organiser of London FinTech Investment Conference
We are a business support service who help start-ups and small businesses turn their ideas into reality with access to business data, advice, mentorship and events.
We create events with the small businesses and start-ups in mind, we partner with industry leaders, professional and experts to bring you events that will help your business grow.