Location
Sapient Global Markets
Eden House
8 Spital Square
London
E1 6DU
United Kingdom
Description

FinTech is hot and getting hotter! According to Celent, the total 2012 spend by financial institutions on Information Technology was $54.7BN!
Over $9 billion was invested in more than 1300 transactions in Fintech since 2008. Financial technology (FinTech) companies ranging from capital markets technologies to personal financial management tools have become an increasingly hot area for investment.
After meeting thousands of Startups and organising hundreds of meetups & Events, TechMeetups has decided to organize Fintech events to help Startups make the most of one evening and learn as much as they can, get valuable feedback and make those important connections.
The London Fintech Startups is the ideal event for innovative Fintech Startups to have the opportunity to show this tech community what they are made of!
This event always aims to deliver innovative ideas, new-age financial technologies and of course enthusiastic Startups! The London Fintech Startupsevent is one not to be missed; with its vibrant atmosphere, it's ideal for anyone with an entrepreneurial spirit as well as great networking ability.
If you want to demo your Fintech company or share ideas with the crowd, this event is for you!
So if you're a Startup, Entrepreneur, Developer, a Wantrepreneur or just want to observe come on over and get involved in the Startup movement.
How do you get involved ?
For keeping on track with all the news and information connected with this event, follow
If interested in participation of this event, presenting and having an actual stand, please fill out the form here or get in touch with silvia at techmeetups dot com
Agenda:
6.00PM Doors open
6.30PM - 8.00PM Presentations
8.00PM - 9.00PM Networking
9.00PM Doors close

PRESENTERS

Financial market data on-demand. Xignite financial Web services help build smarter websites and applications in minutes with zero up-front investment.

Crowdcube is the world's leading investment crowdfunding platform. We enable anyone to invest alongside professional investors in start-up, early stage and growth businesses through equity, debt and investment fund options.

Avinash Agrawal,Bnkbl

The Bankable platform (a transactional Platform-as-a-Service working like an e-wallet management system) enables a range of payment solutions including e-wallets, m-wallets, remittance services, P2P money transfers, light banking, virtual accounts, cash management and virtual and plastic prepaid card programmes.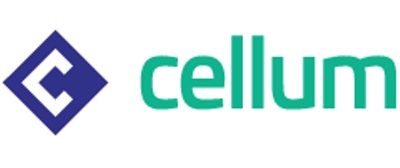 Cellum provides comprehensive mobile payment solutions to a broad range of customer groups, including banks, mobile network operators, merchants and governments.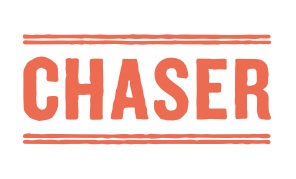 At Chaser, our mission is to build Earth's best products for chasing customers to pay their invoices on time.
VENUE

London Fintech Startups Sep 2013 at Bloomberg
New York Startup Workshop 2014, 4th March
London Fintech Startup Workshop 27th March 2014
Previous Fintech Attendees