London Fintech Startups #TMUFintech

Friday, 26 August 2016 from 18:00 to 18:00 (BST)
Event Details

FinTech is hot and getting hotter! According to Celent, the total 2012 spend by financial institutions on Information Technology was $54.7BN!
Over $9 billion was invested in more than 1300 transactions in Fintech since 2008. Financial technology (FinTech) companies ranging from capital markets technologies to personal financial management tools have become an increasingly hot area for investment.
After meeting thousands of Startups and organising hundreds of meetups & Events, TechMeetups has decided to organize Fintech events to help Startups make the most of one evening and learn as much as they can, get valuable feedback and make those important connections.
The London Fintech Startups is the ideal event for innovative Fintech Startups to have the opportunity to show this tech community what they are made of!
This event always aims to deliver innovative ideas, new-age financial technologies and of course enthusiastic Startups! The London Fintech Startupsevent is one not to be missed; with its vibrant atmosphere, it's ideal for anyone with an entrepreneurial spirit as well as great networking ability.
If you want to demo your Fintech company or share ideas with the crowd, this event is for you!
So if you're a Startup, Entrepreneur, Developer, a Wantrepreneur or just want to observe come on over and get involved in the Startup movement.
How do you get involved ?
For keeping on track with all the news and information connected with this event, follow @TechmeetupsLSR
If interested in participation of this event, presenting and having an actual stand, please fill out the form here or get in touch with joe(at)techmeetups dot com 
Agenda:
6.00PM Doors open
6.30PM - 8.00PM Presentations
8.00PM - 9.00PM Networking
9.00PM Doors close



PARTNERS



London Fintech Startups Sep 2015 at Sapient Global Markets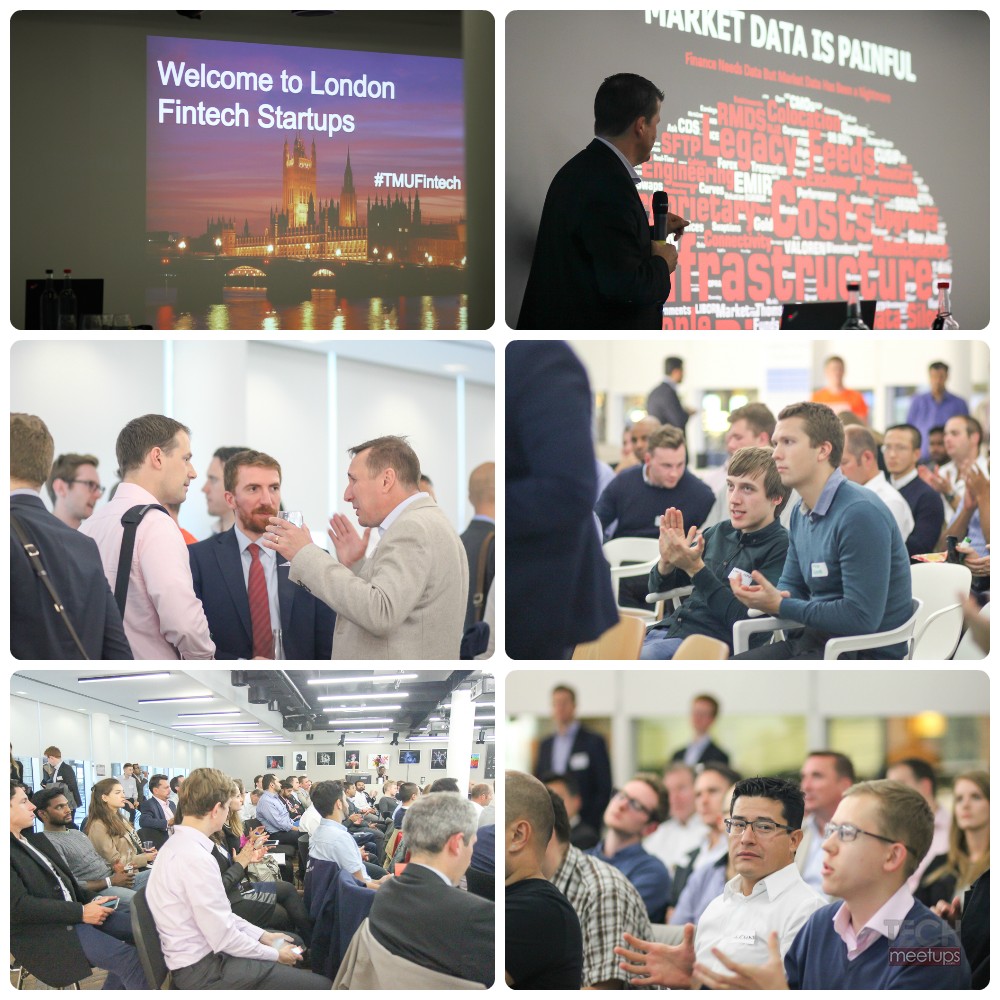 London Fintech Startups Oct 2014 at Bloomberg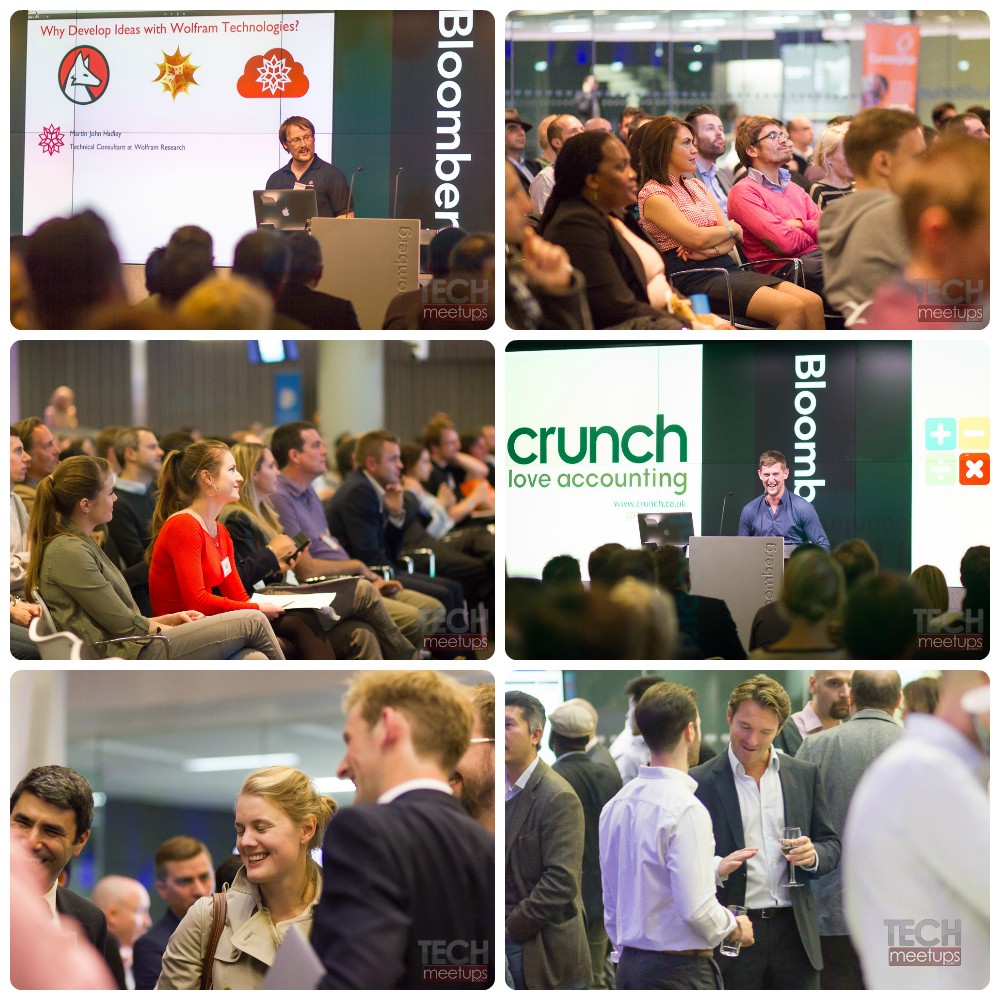 London Fintech Startups Sep 2013 at Bloomberg




Previous Fintech Attendees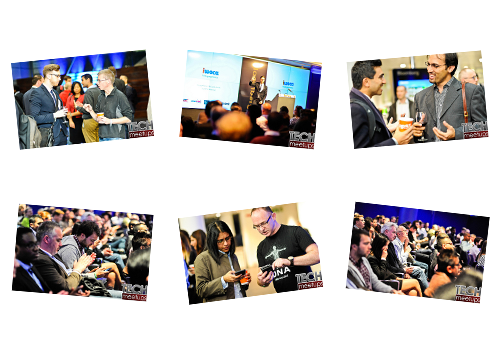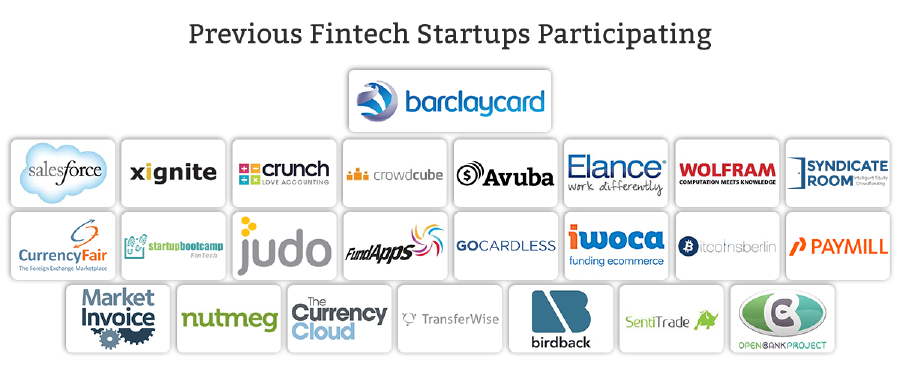 Organiser
TechMeetups.com
 What is TechMeetups?
TechMeetups has been setup to create a global network of Tech communities 
from San Francisco to Sydney. We have launched TechMeetups communities
in 21 cities across the Globe. You can see our latest list of communities here.
GET INVOLVED IN EVENTS WORLDWIDE on TechMeetups!
Check out all upcoming events in all our communities and promote your company in one of them
POST YOUR JOBS at TechStartupJobs!
Recruiting ? Wanting to hire that perfect team?
Post your jobs on www.techstartupjobs.com and/or take part in Tech Job Fairs to attract the right talent to your company.
DOWNLOAD OUR APP from PLAYSTORE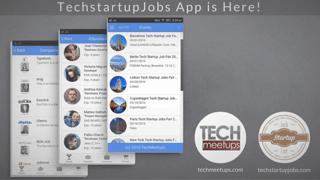 BUILD YOUR MVP 
 Renowned entrepreneur and author, Eric Ries says, "When in doubt, Simplify.." He adds that an initial product should be one-eighth of what we envisage it to be. Once that is shipped to customers, we learn what they actually need rather than what we think they need. If you have an idea, limited budget but want to build something quick ... let's talk
London Fintech Startups #TMUFintech