Actions and Detail Panel
London Forex Expo 2017- Conference and Exhibition
Sat 20 May 2017, 08:30 – 19:00 BST
Description
Join the London Forex Expo on the 20th May
London, the financial capital of the world, once again, welcomes the best traders from around the world, making this your chance to meet and learn from them.
London Forex Expo is set to be the leading Forex event of 2017. It is the place where world class educators, brokers, technology and service providers will gather to showcase and discuss the recent developments in the Forex industry. If you are interested in finding out more about current trends, learn more about the latest challenges traders face, and how to respond to them, then visit the London Forex Expo , book your free ticket now.
Join the world's best market traders and hear the insights of top thought-leaders at this year's unmissable event, the London Forex Expo 2017. Held in the central location , the event will showcase the need-to-know current market trends and analysis alongside unrivalled networking opportunities.

Run by traders for traders, the full-day event will feature over 20 of the leading industry Here is a quick spotlight on some of the fantastic speakers at the show this year and a glimpse of the incredible advice, insight, stories, and secrets they will share.
Why attend?
Attending the London Forex Expo is your chance to meet professional traders such as Ashraf Laidi, Clive Lambert or Paul Wallace, learn more about brokers and their offers, and ultimately, build your own network. The agenda includes:
-Analysis of current markets
-Live trading sessions with experts
-Presentations of innovative solutions
The line-up of insightful speakers doesn't stop here but extends to over live trading sessions with our experts, including a special non-farm payrolls (NFP) demonstration to learn how professional traders trade the news... They deal with every element of the market, ensuring there will be the insight and advice you need to tackle the obstacles holding you and your trading back
Keynote speakers 2016 include: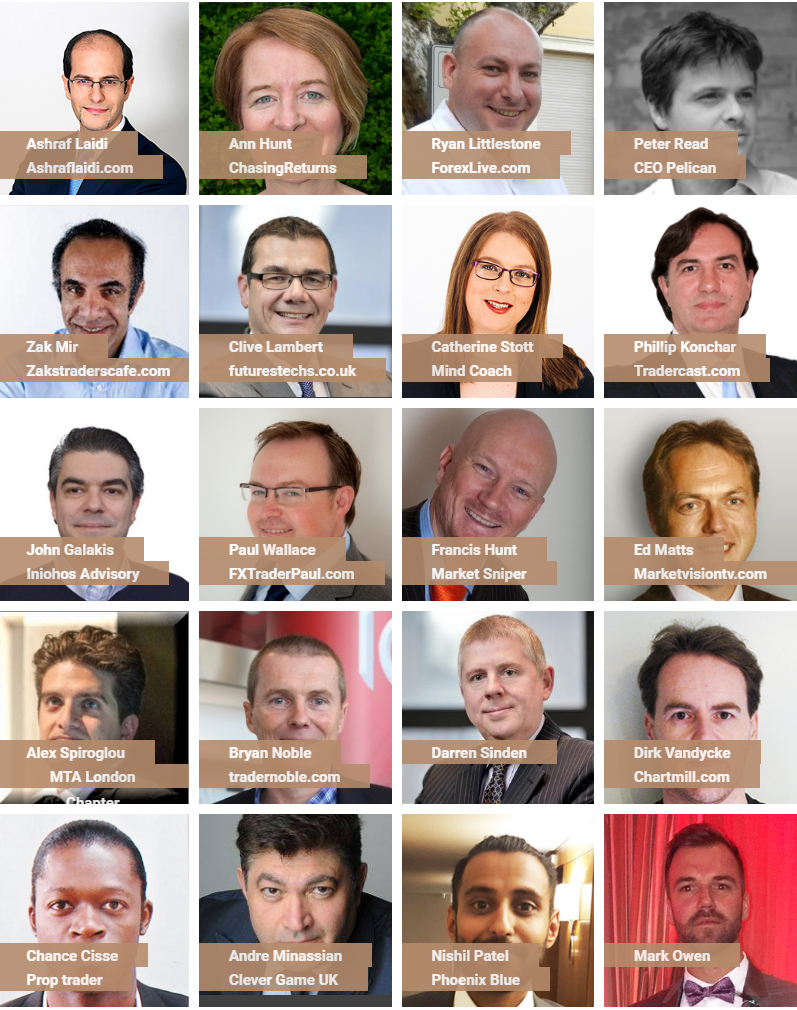 Our website: www.londonforexexpo.co.uk

Like us on Facebook and join the discussion.

Follow us on Twitter- @londonforexpo for live updates .