Description
London Forex , Indices, Commodities & Options Traders Social + Brokers Meet & Greet @ the Iconic Gherkin
We have our usual private mezzanine gallery bar reserved in the Sterling Bar at the foot of the Gherkin.
---
---
SPECIAL INDUSTRY GUESTS INCLUDE:
• Ed Anderson: FxPro - An institutional Trader for more than 30 years, Ed now heads up the FxPro Institutional Team. He's a truly approachable and interesting guy to talk "all things trading" to over a pint.
• Jeff Todd: RANsquawk - Again, a seasoned city trading professional for some of the biggest institutions in the world since the 80's, Jeff now promotes the live headline, audio and research services or RANsquawk and Talking Forex, without which it's almost impossible to trade.
• Matt Shaw: Knightsbridge Trading Academy - An algorithmic developer and fund manager, Matt hosts trading webinars and tutor content on behalf of KTA, our TradingHUB LSE (London Stock Exchange) and CISI (Chartered Institute of Securities & Investments) preferred trader training provider.
• Trevor Stevenson-Platt: Independent Hedge Fund Trader - A prop trader since 1997, and now trading for a Hedge Fund catering to High Net Worth individuals, Trevor has a wealth of knowledge and insights which he's happy to share with you.
• Charles Clifton: Retail Forex Trader & TradingHUB CEO - With nearly 10 years of Retail Forex Trading behind him, Charles is living proof that a stable income can be achieved through retail forex trading and is passionate about helping others do the same.
---
@ TradingHUB we're retail traders first and foremost, but It's our boardroom level connections in the industry which sets us, our TradingHUB community and our events apart from the rest. Say hello and we'll happily introduce you.
---
Unique Opportunity: This is a bimonthly traders social event at which you will get to meet and speak with our partner brokers face-to-face in an informal setting, where you can pick their brains, ask them everything you've ever wanted to know about the industry and how it works, give them your "wish list", and help them to develop the products and services you would like to see.
No Sales: This is a social not a sales event, so you will not be sold to ! There will be broker staff on hand to answer your technical and account questions and generally assist you in any way they can, but the primary reason they are sponsoring TradingHUB and attending our events is to give you, our members, a chance to get to know them, to put a human face to the brand, and enable you to take an informed decision as to which broker you should appoint.
TradingHUB Transparency: TradingHUB nor any of its staff have any affiliate or IB links with any broker whatsoever so has no conflict of interests with our members. Unlike other people/sites/groups we could mention we feel it is unfair to attempt to make money from our members by "recommending" any individual broker, and as such we will not do so. Instead TradingHUB in all its forms is financed entirely by advertising, and will remain so.
We look forward to seeing you all at the Gherkin.

Please take a moment to visit our partners websites: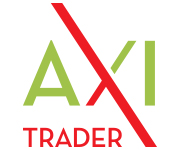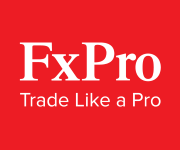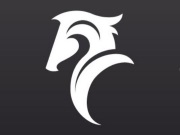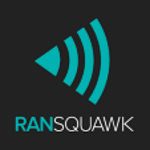 Please review their offerings and, most importantly, let us know what you think as your feedback is important to us and the rest of our retail trading community.
Unique opportunity: This is a unique event that only comes around once every two months so come along, ask questions, and help our partner brokers to develop the products and services you need.
We look forward to seeing you all at the Gherkin.
Charles Clifton (Forex Trader) and the TradingHUB team.
__________________________________________________________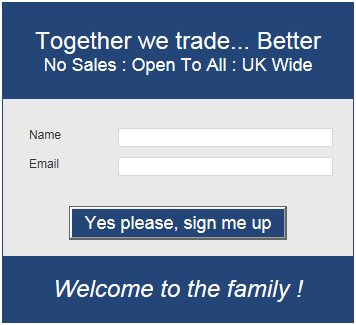 Charles Clifton (Forex Trader) and the TradingHUB team.
TradingHUB HQ: Create Centre, Smeaton Road, Bristol BS1 6XN
w: www.TradingHUB.co.uk e: info@TradingHUB.co.uk
Fb: www.facebook.com/TradingHUBcouk