Description
London Growth Hub Business Roadshow: Richmond
If you're looking to grow your business, this is the event for you!
It has been proven over and over again, businesses that receive support to grow their businesses, grow faster and stronger. Hosted by the London Growth Hub, the London Business Roadshows are here to show you the support that exists to help your business grow in 2019. Meet successful entrepreneurs, get expert one-on-one advice for your business and meet exhibitors with solutions that will boost your business.
As a small business owner, you will receive the expert advice and the inspirational talks you need to grow your business faster and stronger!
Please note that you do not need to stay for the duration of the day - you can come and go as you please!


---
What happens at a London Growth Hub Business Roadshow?
There's a whole host of benefits to attending the event:
Hear from successful entrepreneurs who've been there and done it on their business journeys and their top tips to help your business succeed
Receive expert advice with our free one-on-one mentoring sessions with business experts
Explore the exhibition zone and meet brands who can help boost your business
Refreshments are on us!


---
The agenda:
9am: Registration
9:30am: Welcome from Enterprise Nation and Richmond Leader's Office
9:45am: Welcome from the London Growth Hub
Jamie

Izzard, senior manager, London Growth Hub

Binal Cadieu, senior project manager, London Growth Hub



10:00am: The 7 secrets I used to build my multi-million-pound business
Helen Roberts, entrepreneur, award-winning business strategist and founder of CPG Executive Consulting
10:30am: Beat the buyer: The 5 P's of pitching to buyers
Paul Durrant, expert sales and pitching consultant, talks about the 5 P's of pitching to buyers and how your business can incorporate this method to gain more sales and contracts than ever!
11:00am: Coffee break
11:30am: How to finance a growing business
A session on how to finance your small business, covering raising money and managing your finances and cashflow. The talk will be delivered by Andrew Henderson, managing partner of HACL and a fellow of the ICAEW with over 15 years' experience. Previously, Andrew worked at Deloitte and Grant Thornton. Now at HACL, he provides advice to entrepreneurs, fast-growing and owner-managed business who are looking to better manage cashflow and raise finance.
12:00pm: Stories of growth: How to balance a thriving business with mental wellbeing
Guy Tolhurst, small business champion, mentor and leading practitioner on SME finance and alternative investment, discusses the challenges of balancing a thriving business with your mental wellbeing.
12:30pm: How small businesses can create communities on Facebook
Caroline Summers, She Means Business trainer, will cover why and how you should be connecting with your community on Facebook and how you can leverage Facebook Groups for your business.
1pm: Lunch break
2:00pm: Why SEO is a business essential
In this talk, Rachael Dines co-director of award-winning creative agency Shake It Up Creative will cover the basics of SEO and how this is key for your business.
Why & how to do key phrase research
How to implement your chosen phrases on your website
A quick guide to the free Google tools available
What else is important when looking to optimise for search?
2:30pm: How to grow your business through PR
Small and growing businesses understand the need to get their brands recognised not just in social media, but also print media, as well as radio and TV. This session will tell you how to do just that, but without the need for expensive agencies.

3pm: How to raise funds with equity crowdfunding
A representative from Seedrs, an equity crowdfunding platform for investing in start-ups and later-stage businesses, will share their top tips on how your small business can raise money with equity crowdfunding
3:30pm: Online security: Key to a successful business
Delivered by Police National Cyber Lead, Neil Sinclair.
3:50pm: Networking
4:20pm: Event closes
---
Exhibitors and mentors:
Learn about the different business support available in your area and receive one-on-one mentoring sessions

London Growth Hub
Enterprise Nation
Paul Durrant Sales Consultancy
Journolink
Fifty One Degrees social media

CPG Executive Consulting

Seedrs

Dale Consulting

Shake It Up Creative

Capital Enterprise

One Tech

Police CPI - Cyber Security

TW Magazine

Smarty Website

HACL Accounting

and many more!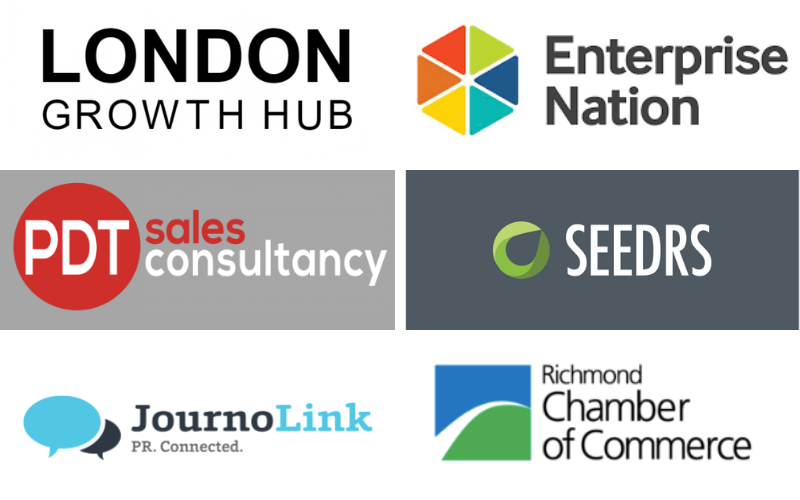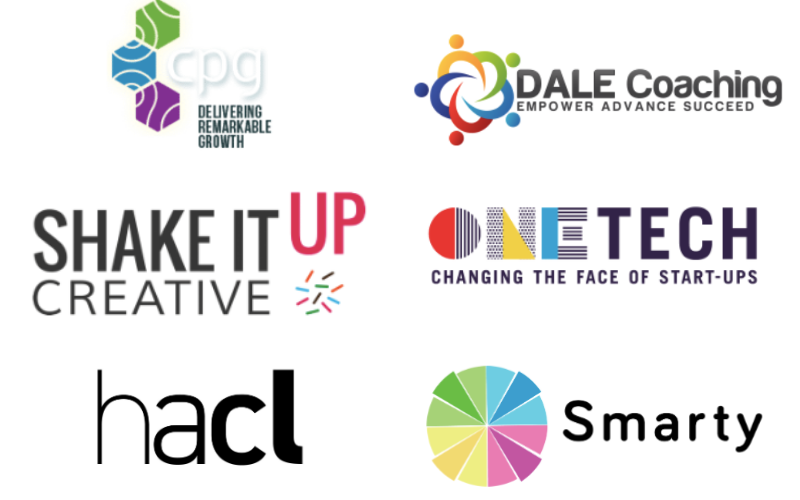 ---
Navigating Brexit workshop: 1:30-3pm
As part of the London Business Roadshows, you can take part in an informative 90-minute workshop for SMEs on navigating Brexit, its risks and opportunities. If you want to discover how Brexit could affect your business and what steps you can start taking now to protect it, join us at this free training session where you will learn:
How doing business can change post-Brexit
What your EU touch points are and the impact of Brexit on your business
What the negotiations with the EU mean for your business
How to use Brexit information resources for your business
How to deal with uncertainty and to spot opportunities
---
Check out our other events in the series:
---


About London Growth Hub
The London Growth Hub brings together the capital's vast business support offer into a single online resource, bringing you closer to other businesses through our online forum and case studies. It is easy and free to join the community, just register your details and you will be able to access a personalised dashboard and a range of free business support events.
Your registration details will be shared with our delivery partner Enterprise Nation to help them run the event. The London Growth Hub is also required to share their business support data with BEIS (Department for Business, Energy & Industrial Strategy) for research and evaluation purposes only. Business data will not be published or referred to in a way which identifies any individual or business.
The information you are providing will be used only for the purpose for which you provide it. Your personal data will be handled in accordance with LGH privacy policy.
---
Cancellation policy
Please note, in the event you are unable to attend this event due to cancellation from yourself, London Growth Hub or Enterprise Nation, we are unable to refund any associated costs such as hotel or travel.