About this Event
The Believers' Faith Campaign started out as a monthly event in 2014 but has now grown into an organisation that hosts interdenominational events that focus on the teaching of the Word of God, the preaching of the Gospel, special sessions for praying for the sick and the demonstrations of the Holy Spirit as a vehicle for restoration and revival
Our events create an avenue for people in the UK to be reminded of our rich heritage of revivals, demonstrate that the gospel of Jesus is not confined to financial prosperity and spiritual healing but also addresses physical healing of all manner of sickness and disease through the balanced teaching of the Word of God. In addition, create a platform for unleashing a remnant of ministers whom God recognises but the world may not have heard by stimulating faith in people through an atmosphere of worship that attracts the glory of God and the operation of the gifts of the Holy Spirit as we recognise the Holy Spirit as the governing force of Heaven in operation in the Christian today.
Speakers:
Jeremaine Johnson: Founder, Prayer Connections
Uvie Brigue: Lead Pastor, Covenant Christian Centre UK
Tyrone Singh: England Representative, John G Lake Ministries UK, Pastor, World Missions Church
Chris Maguire: National Overseer, John G Lake Ministries UK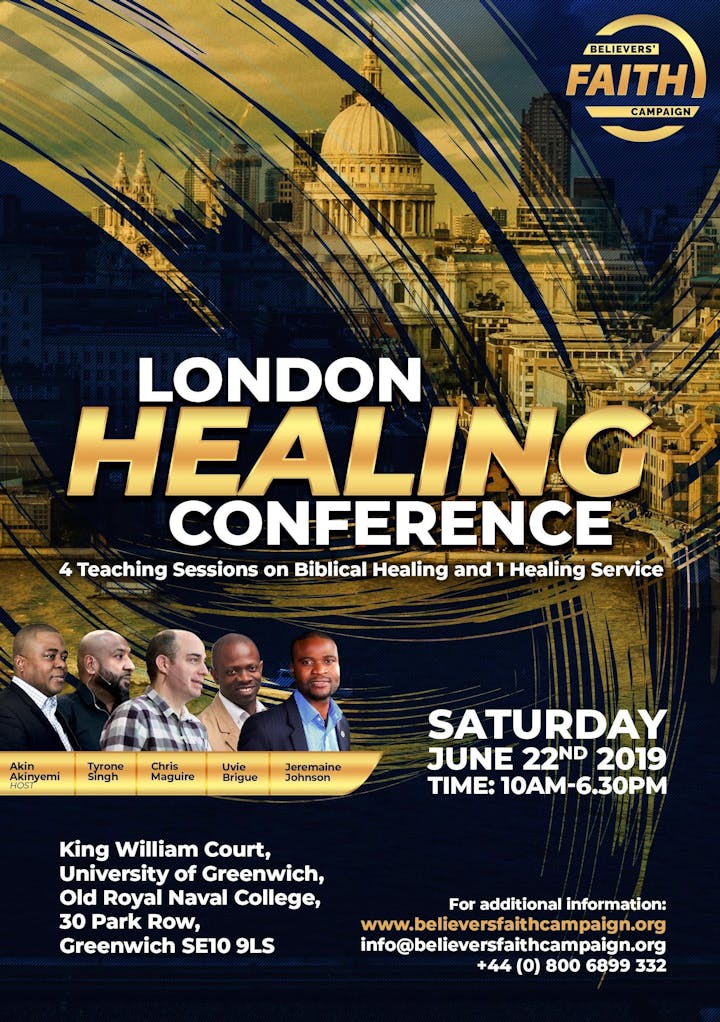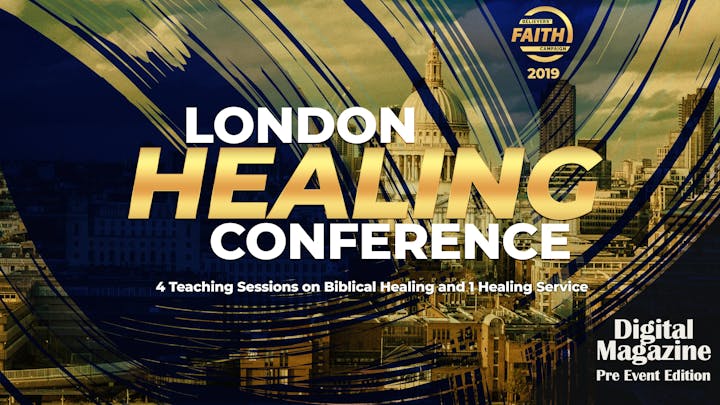 Check out our Pre Event Digital Magazine for more information about the Believers' Faith Campaign and the London Healing Conference, get to know our speakers and find some travel information.