Description
If you've got girl problems, we feel bad for you hun.
But we've got 99 ways to help you get some!
Starting with the return of the season's hottest event…

The HER Summer Party is back to banish your summertime sadness and get you sizzling on the dancefloor.

Imagine you, HER and 500+ girls you'd like to get to know over a cool, refreshing, wet t-shirt contest…
We're still thinking about it.
Expect sun and games, not to mention back-to-back babes, BBQ and cocktail slushies, all to the sweet sounds of live music and beats by our guest DJs.
Meet a girl, pick HER up.
All night long you'll have good luck
See you there x
HER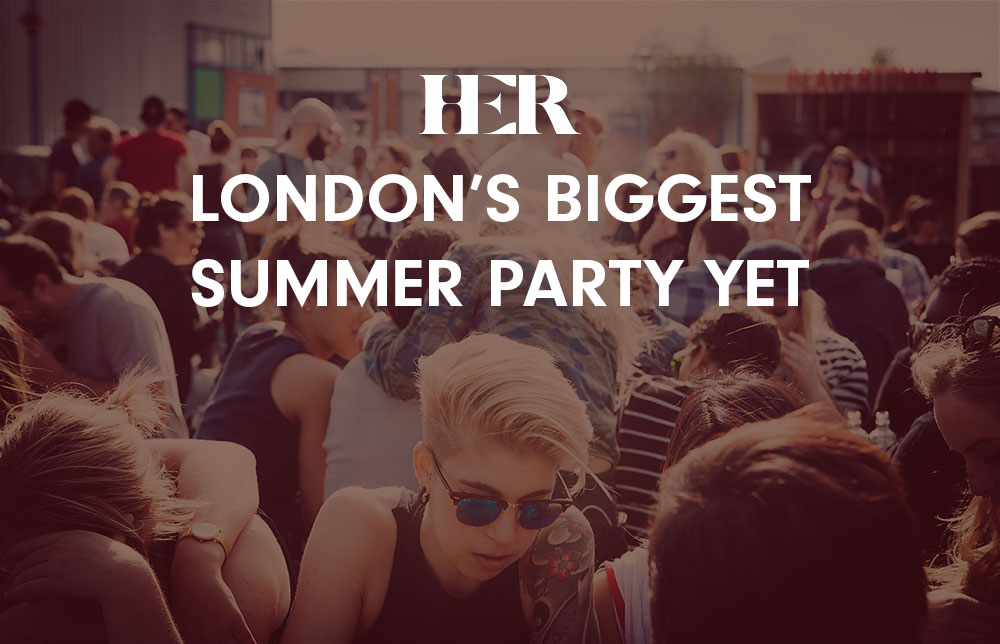 The HER Summer Party will be held at the amazing STYX venue, a converted warehouse in North London equipped with a large outdoors wooden-decked area complete with canal and pizza pop-up. It's super close to Tottenham Hale station, which is on the Victoria line. See map.


Don't have the app? You can get in touch with Sorcha Harriman-Smith, our HER London City Lead:
E: sorcha@weareher.com
M: 07979365397
Follow her on Instagram for updates and pictures: @sorchysorch
This event is 18+, so you'll need valid ID to enter and to buy alcohol.

Photography: Stacey Hatfield