London HUB Club (Mar 28th)

Monthly Event - Last Thursday of every month: 18:30 to 21:00 (GMT)
Event Details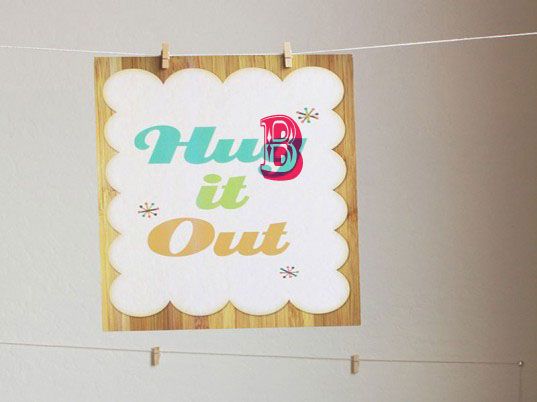 Meet. Share. Inspire.

The next London HUB Club will take place at HUB Westminster on Thursday 28th March 2013, 6:30pm - 9:00pm.
This time we have decided to dedicate our event to International Women's Day, therefore we will have only women speakers from the HUB London network. All the ladies will share their entrepreneurial ideas, community and creative projects. Check the full list of speakers below and come by for some wine and great time!
SPEAKERS

Servane Mouazan will talk about how can we join together two massive trends: the growth of women entrepreneurs on one side, and activism for social change on the other, and how can we accelerate results?
Sarah Corbett's
talk
'A spoonful of craft helps the activism go down' will tell us about
what the Craftivist Collective do.

Ioana Ursu
 will speak about her project on developing a tool-box of interventions aimed at increasing access to healthcare in countries in Africa and SE Asia.
Rupa Ganguli
states that 
social development can only be achieved when there is a strong business case to back it'.
Claudia Goldblatt will talk about the barriers we face as entrepreneurs, and how (in her experience) these are more often internal than external, building on the quotation by Marianne Williamson: "Our greatest fear is not that we are inadequate, but that we are powerful beyond measure".
What is the London HUB Club and how does it work?
It's purpose is to create a closer network between members of all London HUBs and HUB friends by sharing projects, ideas, hobbies or interests. The evening will travel from HUB to HUB every last Thursday of the month (usually!). Every event will have members speaking on a variety of topics using different formats. 

In the coming year the London HUB Club will hold other interactive events for members to meet, share and inspire!
The event will be very informal therefore feel free to bring along treats to share. 
TICKETS
This event is free however we encourage a donation to cover basic costs. Choose an amount that best reflects your feeling of value and your desire to support these speakers and their work.
More information:
Eventbrite: http://londonhubclub.eventbrite.com/
E-mail: londonhubclub@gmail.com
Twitter: #hubclub
HubNet (Hub members network): Join the project - London HUB Club 
Where

Hub Westminster

SW1Y London
United Kingdom


Monthly Event - Last Thursday of every month: 18:30 to 21:00 (GMT)
Add to my calendar
Organiser
Impact Hub London
What is Impact Hub?
At Impact Hub we create spaces that inspire, connect and empower people to realise enterprising ideas for sustainable impact.
We are curators of the physical, virtual and social spaces where the change we want to see in the world is happening. Our spaces help materialise this change by offering a unique mix of infrastructure, connections and inspiration.
Over 10,000 members in more than 60 cities on 5 continents, come to the Impact Hub to take collaborative action for a better world.
London HUB Club (Mar 28th)