London is Drinking

Monday, 30 November 2015 from 19:30 to 21:00 (GMT)
Event Details
Join beer experts Pete Brown and Melissa Cole, gin-historian Richard Barnett, and London brewers and distillers for a mini-beer festival, celebration and discussion of London and it's drinking history and culture.
From taverns to the gin craze, to craft brewing to just enjoying a beer in a London pub Londonist and Conway Hall Ethical Society are very exicted to present a unique evening of ale, gin, pubs, conversation and a tipsy toddle through our fantastic city's history and life.
London has always celebrated, commiserated or, mediated over a drink. On 30 November we delve (responsibly) into this rich and boozy culture looking at the history of London's beer and gin life, discuss pubs past, present and future. A bar of London-based brewers and distillers will be open from 6.30pm including London-based breweries Five Points, Brew By Numbers, Wild Card, Hopstuff and Hawkes cider nakers. .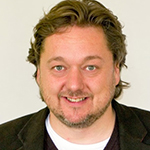 Pete Brown is a London-based writer who specialises in making people thirsty. He is the author of five-and-a-half books, mostly about beer, as well as the annual Cask Report, and numerous articles in the drinks trade press and consumer press. He appears regularly on TV and radio, and is a judge on the BBC Food and Farming Awards and the Great Taste Awards. He is a member of the British Guild of Beer Writers, and was named Beer Writer of the Year in 2009 and 2012.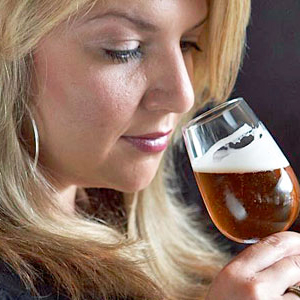 Author, journalist, broadcaster and sommALEier Melissa Cole writes extensively about beer. Her début book Let Me Tell You About Beer has been hailed as the perfect beginner's guide to beer, and has now been launched not only in the UK but France, Brazil, USA and Canada. Melissa is a regular speaker at food and beer festivals all over the world, and was named Educator of the Year by Imbibe magazine in 2013.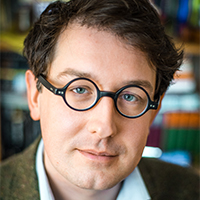 Richard Barnett a writer, teacher and broadcaster, mostly on the cultural history of science and medicine, and a poet. His books include The Dedalus Book of Gin and Medical London: City of Diseases, City of Cures.
 Doors open at 6.30pm.
When & Where

Conway Hall
25 Red Lion Square
Holborn
WC1R 4RL London
United Kingdom


Monday, 30 November 2015 from 19:30 to 21:00 (GMT)
Add to my calendar
Organiser
Londonist is about London and everything that happens in it.
That means news, reviews and events; the history and future of London. We provide everything you need to know about the capital, as well as celebrating the quirks, eccentricities, hidden and surprising bits that make up the alternative side of the city.
Upbeat and eclectic, Londonist is created by a diverse team of contributors who share a passion for London.
Masthead: Editor: James Drury | Managing Director: Lindsey Clarke 
Conway Hall is the landmark of London's independent intellectual, political and cultural life. Conway Hall is owned by Conway Hall Ethical Society, which was first opened in 1929. The name was chosen in honour of Moncure Daniel Conway (1832 - 1907), anti-slavery advocate, out-spoken supporter of free thought and biographer of Thomas Paine. Conway Hall hosts a variety of lectures, classical music, classes, performances, community and social events. It is renowned as a hub for free speech.