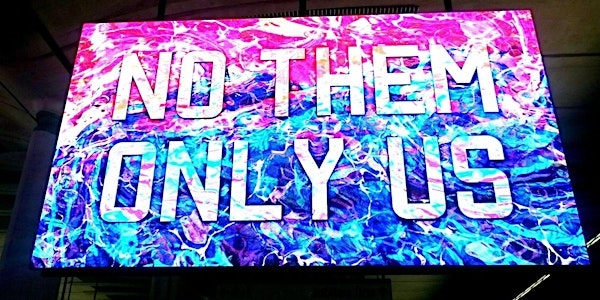 London is Open: Cultural Diplomacy post Brexit
Event Information
Location
None
Richmond University, 17 young street, Kensington, W8 5EH
Description
London is Open: Cultural Diplomacy post Brexit
London is a diverse, global city with a growing population of more than 8 million people. Immigration has always been at the heart of London's growth and success, from the 16th century to the present day, politics, economics and cultural shifts have drawn people to this every changing city. The fallout from the 2016 referendum combined with the significant growth of Eurosceptic, anti-immigration/populist sentiments across Europe (and beyond) poses a variety of new challenges for politicians, policy makers and artists as they try to navigate the challenging interface of popular feeling, and progressive citizenship.
London is Open: Cultural Diplomacy post Brexit will be a fast paced, provocative and challenging afternoon of talks and debate, which brings together those working at the coal face of cultural diplomacy and arts practice in increasingly uncertain times in London to discuss and respond to the following key questions:
In what ways can art promote the idea of London as an open and cosmopolitan mega city and propose solutions for community cohesion?
What role does Cultural Diplomacy play in addressing these issues, fostering dialogue and international cooperation?
---
2.15 – 2.30
Arrival
2.30 – 2.40
Welcome and context
Dr Oonagh Murphy, Associate Professor of Visual Arts Management and Curating – Richmond the American International University in London
2.40 – 3.40
Panel 1: Arts Policy and Practice
Chaired by: Mafalda Damaso, Goldsmiths University
Mike Clewley, Cultural Tourism Officer; Amanda Decker, Cultural Policy Officer, Greater London Authority
Eleanor Pinfield, Head of Art of the Underground, Transport for London
Richard Dufty, Senior Producer, Battersea Arts Centre
Discussion and Q&A
3.40 – 4.00
Tea and coffee break
4.00 – 5.00
Panel 2: Cultural Diplomacy Policy and Practice
Chair Simon Rofe, SOAS
Aimee Fullman: Director/Principal Lecturer, PG online programme in International Cultural Relations University of Westminster
Ellen Wettmark, Counsellor for Cultural Affairs / Kulturråd, Embassy of Sweden
Rebecca Walton, Regional Director EU, British Council
Discussion and Q&A
5.00 - 5.15
Concluding Comments
Dr Martin Brown, Associate Dean for Research - Richmond the American International University in London
5.15 – 6.15
Drinks Reception
#opencultureLON
This event is organised jointly by the International Visual Arts and Culture, and the State, Power and Globalisation research centres at Richmond the American International University in London
Date and time
Location
None
Richmond University, 17 young street, Kensington, W8 5EH