London Landlord Property Investment Show
Event Information
Location
Grand Connaught Rooms
61-65 Great Queen St
London
WC2B 5BZ
United Kingdom
Description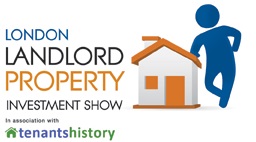 The Local Landlord Expo team in association with Tenants History welcomes your attendance to the "London Landlord Property Investment Show" that will be held at the prestigious Grand Connaught Rooms, London, WC2B 5DA, Tuesday 15th October 2013 (Free Entry).
5 reasons why to attend:
Meet Industry Leaders

Seminars delivered by Industry Experts

Gain valuable knowledge

Network with Property Professionals

Residential Property Auction
On the same day of the exhibition there is a residential property auction being held at the Grand Connaught Rooms, come along and see what investment opportunites are available.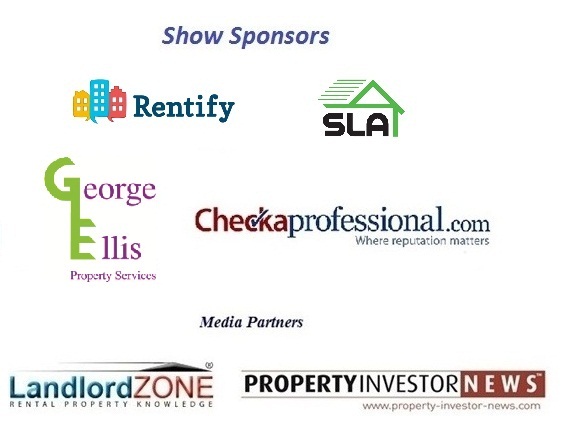 Media Partners
Property Investor News www.property-investor-news.com
LandlordZONE www.landlordzone.co.uk
Show Sponsors
Checkaprofessional.com www.checkaprofessional.com
George Ellis Property Services www.georgeellispropertyservices.co.uk
Rentify www.rentify.com
Southern Landlords Association www.southernlandlords.org
Exhibitors
Kate Faulkner/Peter Littlewood - Landlord Advice Centre
LLAS/UKLAP www.llas-conference.org.uk
Fairfield Displays www.estateagencydisplays.co.uk
Alan Boswell Group www.alanboswellgroup.com
Yvonne Emery www.yvonneemerycoaching.co.uk
Local Landlord Show www.tenantshistory.co.uk/membership
DABORACONWAY www.daboraconway.com
Floodcheck www.floodcheck.co.uk
Shawbrook Bank www.shawbrook.co.uk
Kingswood Associates www.kingswoodassociates.co.uk
Harrow Council www.harrow.gov.uk
Help2Let www.help2let.co.uk
My Deposits www.mydeposits.co.uk
Loft Interiors www.loft-interiors.co.uk
Upad www.upad.co.uk
Access Self Storage www.accessstorage.com
Adam S Painting and Decorating www.paintforme.co.uk
Landlord Action www.landlordaction.co.uk
Orchard & Shipman www.orchard-shipman.com
Landlord Tax Advisors www.landlord-tax-advisors.co.uk
Platinum Portfolio Builder www.platinumportfoliobuilder.co.uk
PropertyReclaim.com www.propertyreclaim.com
Property Tribes www.propertytribes.com
NoLettingGo www.nolettinggo.co.uk
Tenancy Deposit Scheme www.tds.gb.com
Lowry Capital www.lowrycapital.co.uk
Adlupa www.adlupa.com
NW Brown www.nwbrown.co.uk
LNPG www.lnpg.co.uk
Tenants History Ltd www.tenantshistory.co.uk
Total Landlord Insurance www.totallandlordinsurance.co.uk
Property Investor News www.property-investor-news.com
Vantage Finance www.vantagefinance.co.uk
Valuation Office Agency www.voa.gov.uk/lettingsresearch
More companies to be uploaded shortly
We are delighted to announce Kate Faulkner into our
"Landlord Advice Centre"
(11am - 3pm)
Kate Faulkner is considered one of the leading property analysts and buy to let strategists.
As such Kate helps buy to let investors who have yet to build a portfolio and investors with over 100 properties work out what their next steps should be.
Kate can help with working out what and where to buy, property investment strategies and how to exit from your property portfolio whether you decide to take income from the rent or cash in your properties.
All of Kate's advice is independent and having run many property clinics it is rare that any problems you have experienced she can't help you to solve or know a trusted expert to recommend.
Do not miss the chance to meet Kate and find out how she can help you.
Peter Littlewood www.southernlandlords.org
How to avoid a huge fine, and illegal Section 21 notice
"Landlord Advice Centre"
(3pm - 5pm)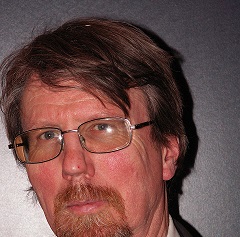 Peter Littlewood from the Southern Landlords Association will outline the pitfalls of the recently re-invigorated Tenancy Deposit Schemes. If you take a deposit against damage/loss of rent, and fail to protect it properly, following every rule; then you could be liable to a fine of 1 to 3 times the amount of the deposit taken; AND any Section 21 notice will NEVER be legal. This has already cost some landlords dearly, don't be one of them! If you have any questions "landlord/tenant" related, Peter is the is one to ask.
SEMINARS CONFIRMED
10.30am
James Davis (CEO) www.upad.co.uk
'92% of tenants are searching online for their next rental, but where and how can I reach them?'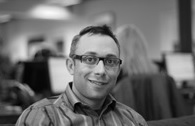 The vast majority - 92% of tenants start their property search online. That shouldn't surprise anyone but are landlords changing their tenant finding strategies in response? This talk looks at how to use the internet to minimise void periods, and save a tonne of cash on agents fees in the process.
James Davis is CEO of Upad.co.uk – the UK's largest online letting agency. 14 years' as a residential landlord showed James just how time-consuming and expensive finding a tenant and managing a property could be. James will also explain what an 'online letting agent' is, and how it may impact your business. If you're still putting a flyer in your local newsagent window, James can help you
He founded Upad.co.uk in 2008 to help landlords use the internet to run their portfolio in a cost-effective way. Upad allows landlords to advertise their properties quickly and cheaply on more than 1000 UK lettings sites, and to choose from a menu of landlord services, to keep costs as low as possible and to keep control of their own business.
He will share with us how to harness the internet – 92% of tenants are searching online for their next rental, but where and how can we reach them?
11.30am
Richard Bowser www.property-investor-news.com
Editor of Property Investor News
Risk and Reward: Making sense of Investment Prospects in 2013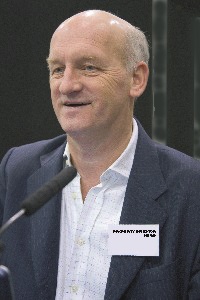 One of the very few independent market commentators who from 2002 regularly warned private investors as to the very clear risk factors relating to the purchase of new build apartments for investment, Richard in early 2007 also emphatically predicted that mortgage lending would quickly become more difficult and expensive and that investors should avoid carrying excessive debt levels on low yielding property.
Six later the impact of the banks' increased risk aversion to property lending is plain to see, but in 2007 the boom was still in progress and Richard's often issued words of caution were foolishly ignored by many investors who are now in negative equity or have had their property repossessed.
Over the last eleven years Richard has regularly spelt out to investors the inherent risk of speculative investment strategies based on low yields and excessively high loan to value borrowing. He has also been a consistently fierce critic of the culture of "free money" promoted by the now mainly defunct property seminar/marketing clubs.
As a sought after speaker at many national property investor and regional landlord events since 2002, Richard's views are widely recognised and valued, most importantly of course by the thousands of regular subscribers to "Property Investor News".

12.30pm
Paul Shamplina www.landlordaction.co.uk
Founder of Landlord Action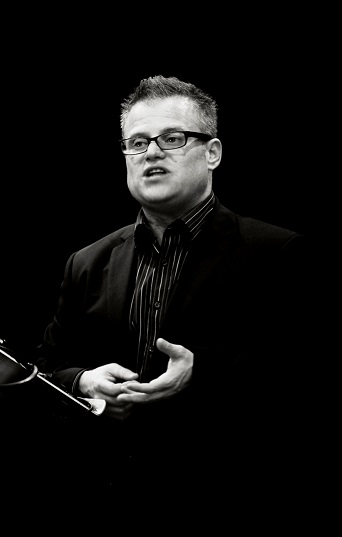 Paul Shamplina-Founder of Landlord Action, who recently appeared on 'Meet The Landlords on BBC 1', will share his experience of 25 years of dealing with problem tenants. Making sure landlords, do not lose control of the management of their property and prevent them from putting in a bad tenant. Understand the pitfalls, the regulations and legal process and the need to make your property pay. His company have dealt with over 25,000 instructions.
1.30pm
Marie Parris www.georgeellispropertyservices.co.uk
The Ultimate MasterClass in Vetting and Checking Your Tenants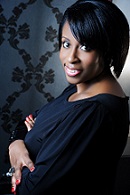 The word "thoroughly" has been so misused when associated with tenant checks - and by doing a confirmation of employment and tenancy is not enough. In this interactive seminar Marie Parris will demonstrate how and why must drill down on the information provided by tenants on an application form and supporting documentation. By following Maries SOP (Standard Operating Procedures) you will learn how to reduce your chances of renting to a rogue tenant - the type that never has any intention of paying your rent.
Learn tips on how to vet every category of a tenant. Discover the loop holes that can be missed by most reference agencies. Understand the procedures to put into place before and after a tenancy for a hassle free experience and much more. No matter your level of landlord experience, Marie simplifies this process.
Steven Hanbury www.tenantshistory.co.uk
(Joining Marie Parris)
We reveal why finding a good tenant will become a lot easier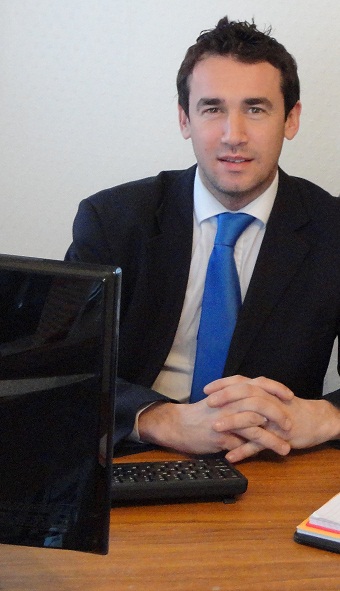 Steven is a landlord and is in fact from a family of landlords. Due to the experience he has gained he kept thinking when is somebody going to start up a rating website which would highlight good tenants and keep their records for future reference. Steven took up the challenge with his wife Tracey by his side, they have worked tirelessly to make Tenants History the successful website it is today.
Steven will explain in detail how they are NOT a badtenant.com and illustrate their revolutionary concept which pinpoints the exact residential history of a tenant, contract dates, rating from the previous landlord/agent and their contact details. The service has caused a welcome noise in the industry.
Tenants History is a unique service and he will explain just how quick, easy and very simple their service is to use. Give good tenants the credit they deserve and follow the footprint of a Tenants rental history for many years to come.
2.30pm
Nick Carlilse www.platinumportfoliobuilder.co.uk
Property entrepreneur and founder of Property Portfolio Builder Ltd.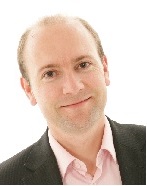 I often say that if you chopped me in half you'd find the word "PROPERTY" running through me like a stick of Blackpool rockl! Why? Simply because I believe property is the best investment people can make. It's tangible and unlike shares, which can be wiped out overnight, property always retains some intrinsic value.
Today, as founder of the business, I lead the Platinum Builder team which identifies below-market-value property deals to produce cash-flow in the short term and solid investments in the medium to long term. They are the ideal investment vehicle for passive investors who want to invest in property but don't have the time or experience to do it for themselves, offering them the chance to reap the benefits of owning a cash positive portfolio with inbuilt equity.
3.30pm
Panel of Experts with
Rentify, British Gas & Kate Faulkner

Discussing the everyday and long term issues landlords face the Rentify panel aims to offer advice to all landlords. The panel includes Will Orr (Commercial Director for British Gas) and Kate Faulkner (designs on property) among other distinguished guests. The Rentify panel is a must see event coupled with the opportunity to ask the panel questions!
4.30pm
Nick Watchorn (MD) and Paul Hilliard (Operations Director)
Reshaping the Way Landlords Operate, how to Save £1,000's on Your Refurbs and Repairs!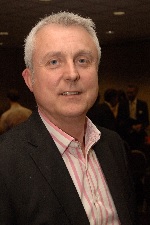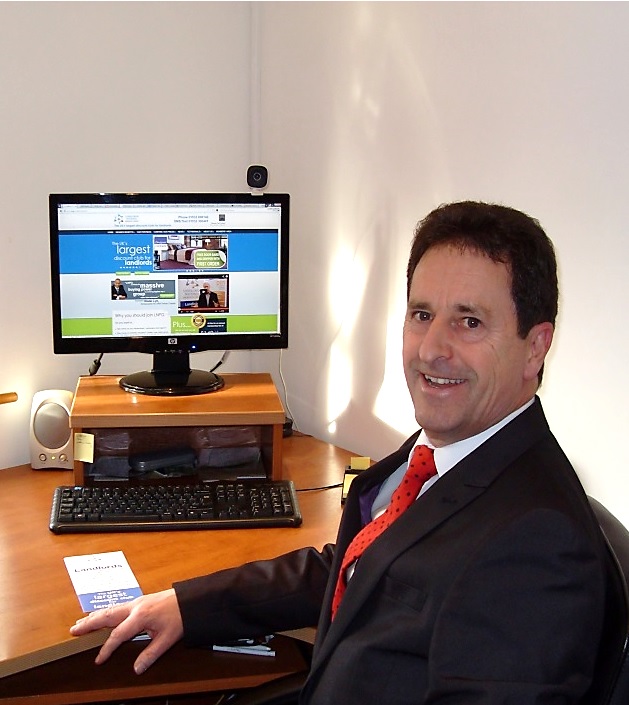 Nick Watchorn MD worked for over 21 years in financial services before becoming a Landlord. The quality refurbishments carried out on his own portfolio of 46 properties are done by his own team, giving him a unique insight to the needs of landlords. Nick fought for many years to attain the right to acquire the same buying power as councils and housing groups and in doing so founded LNPG.
With Paul Hilliard and the rest of the LNPG team the LNPG powerhouse is negotiating discounts for your key refurbishment products which have never been obtained until NOW!
For full more information please visit www.tenantshistory.co.uk/membership
FREE goody bag on arrival including show guide.
We look forward to seeing you on Tuesday 15th October 2013:
Doors open at 10am:
Show closes at 5pm:
Travel by car:
Postcode WC2B 5DA - The nearest car park is on the corner of Drury Lane and Parker Street and is only a two minute stroll.
By London Underground:
Nearest Underground Stations: Covent Garden and Holborn.
Covent Garden Underground Station (Piccadilly Line) is a short walk from the venue.
Holborn Underground Station (Piccadilly and Central Line) is also a short walk.
The Central Line connects Essex to West London via the City and Central London.
If you require any further information please contact Tracey Hanbury on 020 8656 5075 or 07931 308 875
Regards,
Local Landlord Expo Team
Date and time
Location
Grand Connaught Rooms
61-65 Great Queen St
London
WC2B 5BZ
United Kingdom