The London Landmarks Half Marathon is a closed road, central London run and you can get a ticket to run with Team PTSD UK here!!
About this event
Run the London Landmarks Half Marathon for PTSD UK!
This event is not your average half marathon! From cultural landmarks and heritage to the city's quirky and hidden secrets, runners get to explore the capital on a route like no other!
The race starts by The Strand, finishes by Downing Street and has fabulous views of London's most iconic landmarks including Big Ben, St Paul's Cathedral, Nelson's Column, the Gherkin, the Shard, the Tower of London and the London Eye - and a huge PTSD UK team will be there to cheer you on at our dedicated Cheer Station!!!
It's more than just a run!
The event celebrates London's grand, quirky and hidden history like never before. Discover the birthplace of the bowler hat, learn more about Roman life beneath the City's cobbled streets and find out why Waterloo Bridge is known as Ladies Bridge. Check out the map below to find out more about the quirky and hidden landmarks along the route.
Some of the incredible things you can look forward to as you run:
London Landmarks Half Marathon runners experience a race start like no other! The bowler hat was created at Lock & Co, which is located just a few yards from our race start. To celebrate this quirky fact our troop of bowler hatted volunteers wave our runners off in true London style.
The Bow Bells of nursery rhyme fame will ring to celebrate the event and showcase St Mary-Le-Bow Church. This really is a spine-tingling moment on route!
Gladiator fighting, centurion drilling and plenty of fun celebrating Londinium life in Roman times will be had at our Roman Reception! This is your chance to high-five a gladiator...
Ever wondered where London's oldest shop is? Or wanted to discover London's Roman remains? Our signs point out London's fascinating history and help runners discover its quirky and hidden secrets.
Each year our themed cheer stations give a glimpse into London's incredible history. Previously, runners have been cheered on by circus performers, immersed in 90's nostalgia and meet the dragons of the City of London.
Find out more about the LLHM here
LOOKING FOR A PLACE?
If you would like to run as part of Team PTSD UK in 2022 and raise funds to help us achieve our goals, we have a limited number of places available for runners. Simply register here for place with PTSD UK, and pledge to raise our minimum fundraising target of £250. You will also receive our PTSD UK runners pack which includes a running top, PTSD UK water pouch and all the help you need to reach your target!
Registration fee: £60
Minimum Sponsorship: £250
ALREADY GOT A PLACE?
If you already have your own place, and would like to run to raise awareness of, and funds for, PTSD UK, you can register for free to receive our supporters runner pack which will include a running top of your choice and some goodies to help you on the day. We'll also help support you in raising money and awareness with our fundraising support!
Registration fee: None
Minimum Sponsorship: No minimum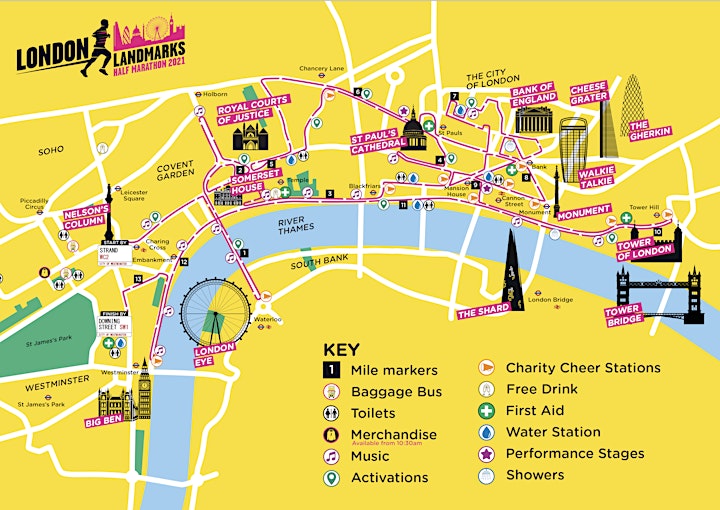 -------------------------------------------------------
WHO ARE PTSD UK?
PTSD UK is currently the only charity in the UK dedicated to raising awareness of post-traumatic stress disorder – no matter the trauma that caused it.
Evidence suggests that around 70% of people who suffer with PTSD in the UK do not receive any professional help at all, and many of those who are aware they have it are not getting the help and support they need.
Our charity aims to raise awareness of PTSD in three main areas – it's causes, symptoms and the treatments available. These 3 areas are of vital importance to those suffering with the condition.
Causes: Many people have pre-conceived ideas of PTSD, and what can cause it. There is a widespread misunderstanding that PTSD only affect veterans, or those in the armed forces (likely due to it's previous name of shell-shock) but it can infact affect anyone, of any age. It's vital that people are aware if they (or a friend or family member) have suffered a trauma, they should be mindful of trauma symptoms, and the possibility of PTSD.
Symptoms: There are two areas in which knowing the symptoms of PTSD are useful. The first is that people may recognise the symptoms in themselves (or a friend or family member) and reach out for help – starting their recovery process. The other is those who are suffering with PTSD, can understand that what they're thinking or feeling, or how their body is reacting, is 'normal' for someone with PTSD – this can be of huge comfort knowing that once the PTSD is resolved, those symptoms will be too. Some symptoms of PTSD feel totally unconnected to the original trauma or the condition itself, so it's really important people can recognise just how PTSD can affect them.
Treatments: PTSD is a misunderstood condition in many ways – and no more so than the treatments available. As PTSD arises from a specific trauma (or a number of traumas or sustained traumas) it means that the issues and symptoms can be resolved, and effectively treated. There are a variety of therapies and activities than can help ease PTSD symptoms, some immediate, and some longer term, but the current NICE guidelines recommend EMDR and CBT as the main options for the treatment of PTSD.
In addition to those suffering (and those around them), it's vital that healthcare professionals are aware of all of these elements to look out for in their patients to avoid misdiagnosis, incorrect treatments and lack of the best resources for their patients.
How we can help
Our mission is to provide support and information for anyone experiencing PTSD. We campaign to improve services, raise awareness and promote understanding of the condition and treatments available.
While striving towards this mission, we undertake a variety of activities:
We reach out to high-risk communities to ensure that people are aware that they are at risk (or that they work in an environment where they will come into contact with high risk individuals) so should be aware of the symptoms to look out for, and the treatment options available.
We support those with the condition (and those around them) to lead to successful treatments through knowledge and providing the correct tools
Where possible, we influence organisations, policies and guidelines relating to the care and awareness of those with PTSD, ensuring that we're all driving towards the same goal – a world where PTSD is recognised, and effectively treated in as short a timescale as possible.
Thank you for supporting PTSD UK - we look forward to seeing you on the day!
Organiser of London Landmarks Half Marathon for PTSD UK