Description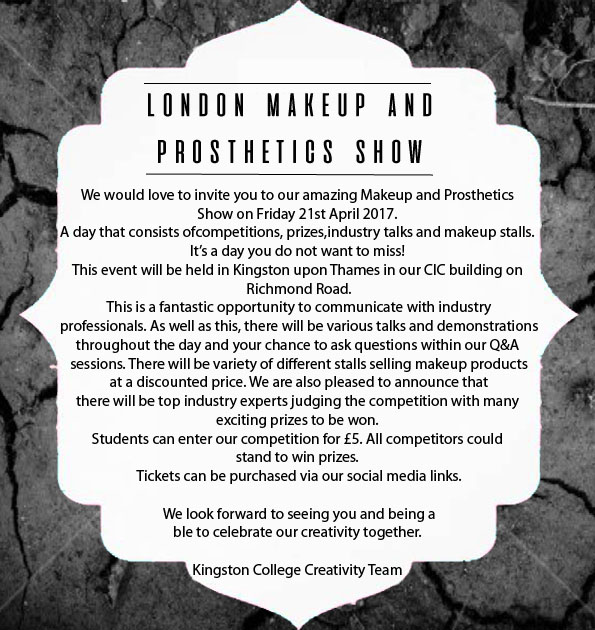 ---
Competitions

Level 3 Students
Period Hair and Make Up: Iconic era of your choice from the 1800s to current day.
Level 3 and 4 Students
Fairy tale Fantasy: Original or existing characters or themes from fairy tales.
Level 5 Students
Sci-fi: Be as creative as you wish!
The competition is open to students of recognized makeup schools undertaking a qualification and to those who have qualified in the appropriate level of entry 12 months prior to the competition date.
We look forward to seeing you and being able to celebrate our creativity together!
If you would like to enter any competitions please email-
londonmakeup.prosthetics@student-kingston-college.ac.uk
Kingston College Creativity Team