Description
With BPT's Guy Hayward, historian/author Jason Goodwin and London Blue Badge Guide Kate Davey you will make pilgrimage into the heart of modern England's history on All Saints Day, 1 November.
The London Martyr's Way might also be called the Way of Tolerance and Strength. It is a glad commemoration of men and women who, on these familiar streets, were ready to pay the ultimate price for their beliefs: Catholics persecuted by Protestants, Protestants by Catholics, believers by non-believers, kings by invaders, and people and animals who sacrificed their lives for others.
We are moved by their soul-searching, their confidence and the blind inhumanity of their persecutors, which we remember by visiting London monuments that have been raised to celebrate their courage. Confident that such things could not happen in this city in our age, we walk in honour of those historic martyrs whose ends may have led to an abhorrence of persecution, and tolerance towards the expression of opposing and seemingly offensive views.
Much of the route follows the actual journey taken by the condemned on their way from the Tower to various places of execution, at Smithfield and, most famously, the Tyburn Tree.
In this second part of the complete route, on the way we will take in places of martyrdom, churches constructed around the memory of martyr, sculptures dedicated to self-sacrifice, the route of the Tyburn river, sites of pilgrimage and prayer. We will finish with Vespers at Tyburn Convent- a magical place of perpetual prayer, on the auspicious day of All Saints.
Buy Jason's guidebook here. Watch London Real's 3-min video of a BPT London pilgrimage here. Listen to a podcast with Rupert Sheldrake and Mark Vernon discussing the experience of a BPT guided London pilgrimage here. Porter.com here.

A fresh urban approach to the ancient art of pilgrimage.
Open to All (Bring your own Beliefs).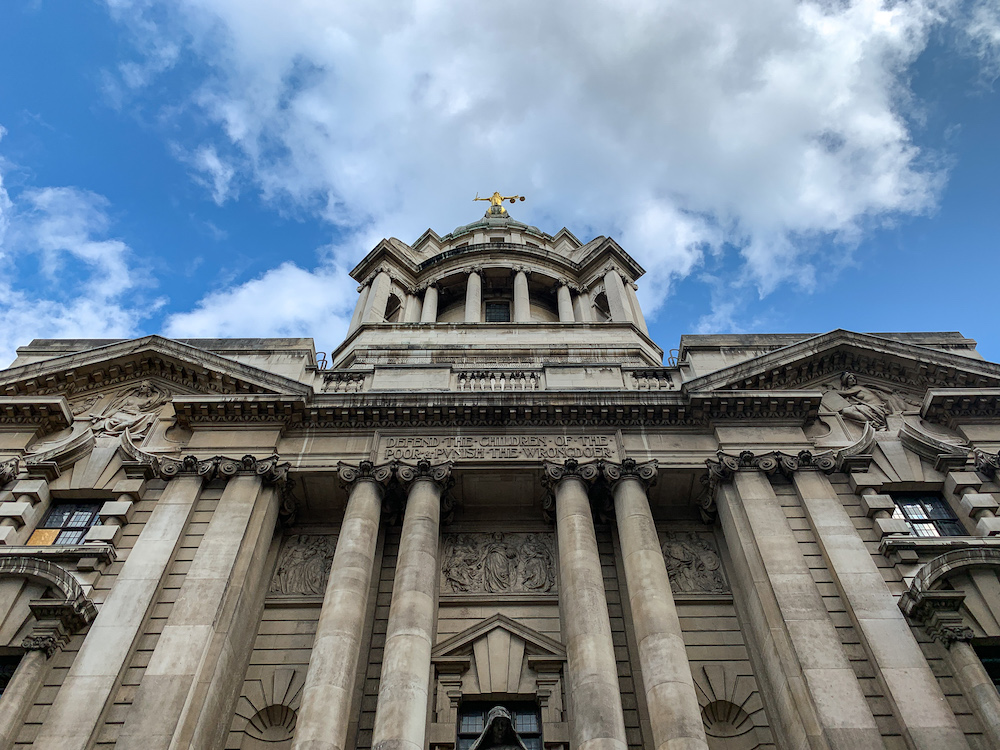 Central Criminal Court, Old Bailey - site of Newgate Prison and of the beginning of the historical Gallows' Way
This Pilgrimage will include:
- New ways of meeting old Churches (bring your own beliefs...)
- Songs on the path
- Opportunities for silence
- Rediscovering your place in the British pilgrimage tradition
- Holy and Historic sites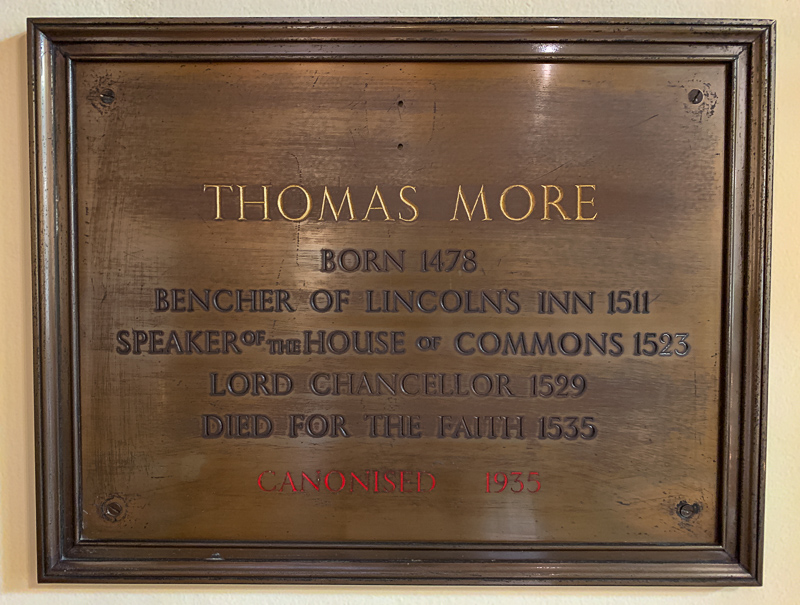 Found in St Anselm & St Cecilia, Holborn
What to bring
Appropriate London clothes and shoes; Waterproofs or Umbrella; Waterbottle.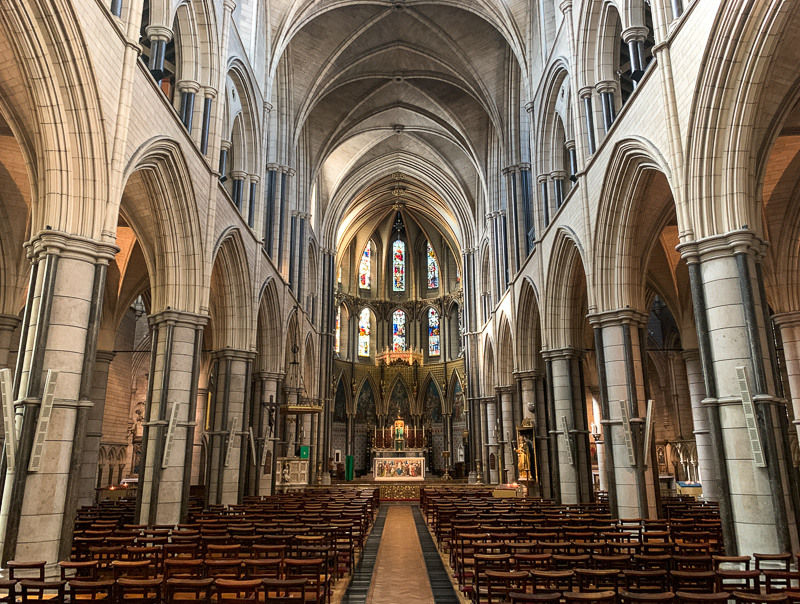 St James' Roman Catholic Church, Spanish Place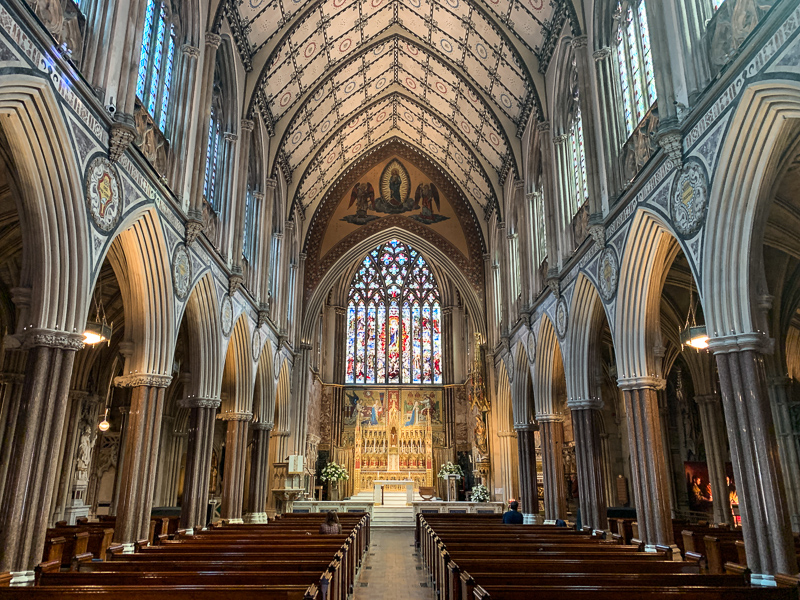 Our Lady of the Immaculate Conception Roman Catholic Church, Farm Street
FAQ's
Who can come?
Anyone over 18 (or under 18 with parental guidance, bearing in mind the walking distance).
Is this religious?
All and no-faiths are equally welcome. We operate a "Bring Your Own Beliefs" policy. We ask that all participating pilgrims tolerate one another, whatever their beliefs.
Are there fitness limitations?
Pilgrimage is moderately intense. If you struggle to walk all day, this type of pilgrimage may be an unsuitable activity for you right now. There are always plenty of escape points en route. But we will walk slowly, and start early, and just over three miles is a very manageable distance for the majority of people.
Unfortunately this pilgrimage is not suited for mobility-impaired people or those requiring wheelchair access.
Can I bring my dog?
Sadly not - we can't accommodate dogs on our guided pilgrimages. However, if you have a registered assistance dog, they are welcome.
If you would like to make a donation in addition to a ticket, click here.
We hope to see you on the path.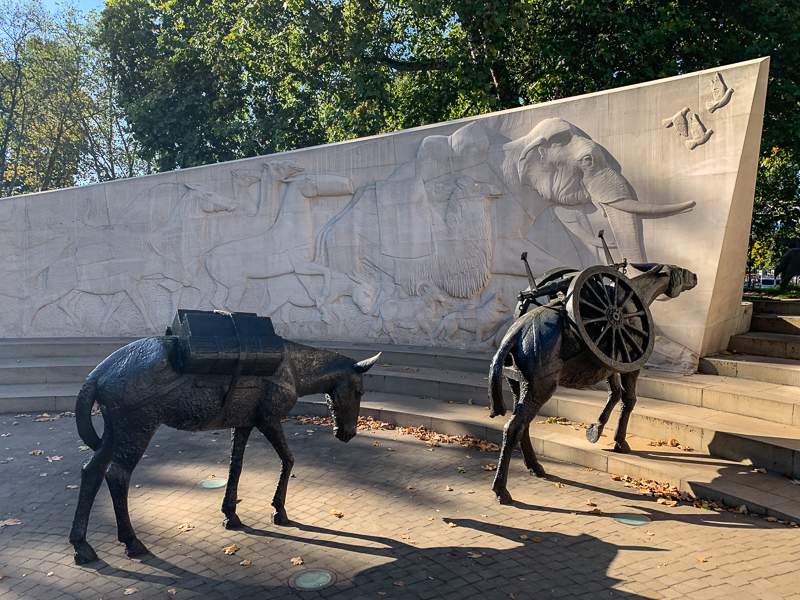 Animals at War 'They Had No Choice' memorial, Park Lane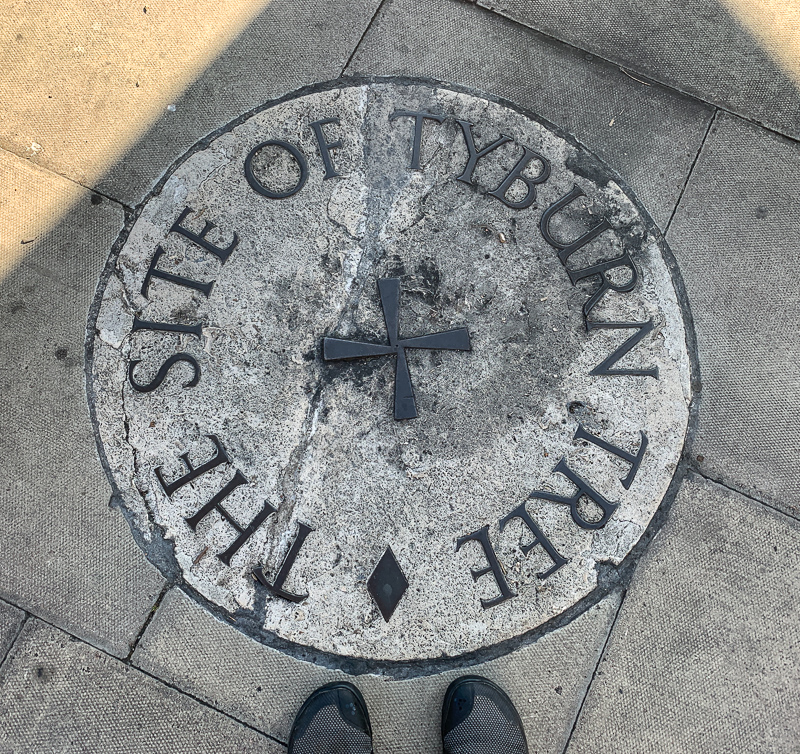 Tyburn Tree, Marble Arch roundabout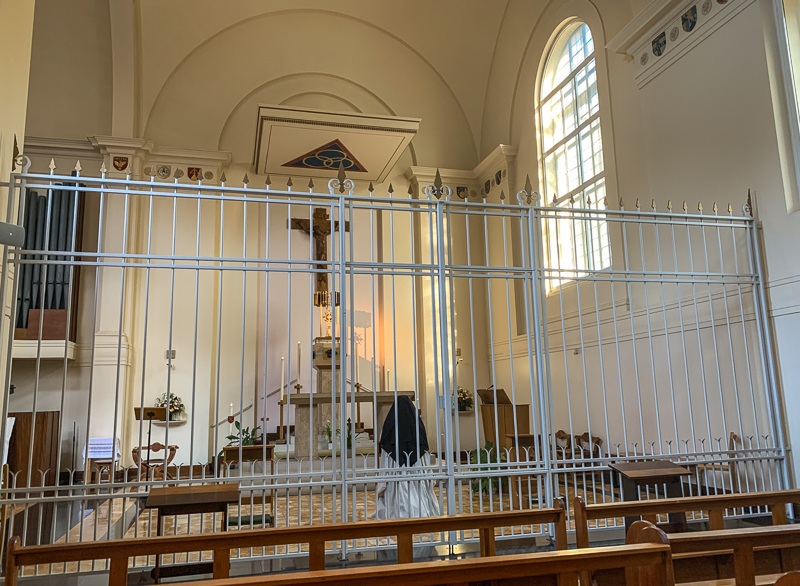 Nun in perpetual 24-7 prayer for the souls of the Tyburn martyrs, Tyburn Convent (Roman Catholic)