London Moving to Portugal Show & Seminars (date to be confirmed)
Moving to Portugal London Show & Seminars
About this event
London 10 March 2021
Due to the latest government announcement about the lifting of restriction on live events from June 2021, we are currently finalising the date of the 11th edition of our popular "Moving to Portugal" live Show and Seminars in London at the Pestana Chelsea Bridge Hotel, London SW11, which was originally scheduled to take place on March 17th 2020.
We will be announcing the new date very shortly – if you would like to be informed in advance of the new date so you can book your free place at the seminars, please email us to info@portuguese-chamber.org.uk or register to receive our newsletter at the bottom of our website www.movingtoportugal.org.uk.
All social distancing and health and safety protocols will be in place at the live event to maximise the safety of our visitors, staff, exhibitors and presenters. This may cause some alterations to the timings of the seminars and reduce the numbers of visitors allowed into the event at any one time. To ensure you are one of our priority visitors with a guaranteed FREE pass to enter the event at the time you prefer, please register in advance.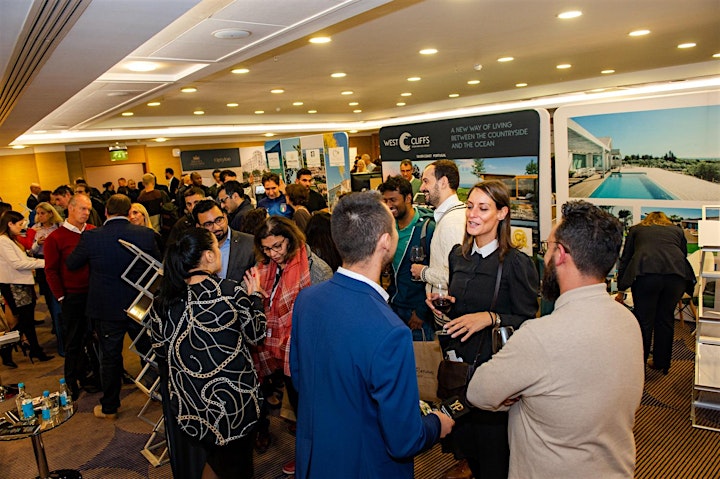 Now Brexit has happened, don't delay any longer.
If you're thinking of moving to Portugal, 2020/21 is the year to do it!
Since the Brexit referendum in 2016, the Portuguese Chamber of Commerce in the UK has noticed a growing demand from the British public for more information about Portugal's Non Habitual Tax regime, which is very attractive to those planning to retire abroad to Portugal or who wish to restructure their businesses and working lives.
Our seminar speakers will give you the most up-to-date facts on: How to effectively plan your tax and retirement income, where and how to buy your new home, mortgages, healthcare and daily life in Portugal.
The Moving to Portugal Show & Seminars is designed to answer all the questions you may have about how to organise your move to Portugal, - whether you intend to run your business from there, invest there, retire there or simply spend several months a year there to escape the English climate.
Alongside the seminars some carefully chosen members of the Chamber will also be exhibiting, giving visitors the opportunity to ask questions about any potential move to Portugal.
Exhibitors will include estate agents and developers from all regions of Portugal so visitors can see the different property options available, and representatives from some of Portugal's best established resorts and golf courses.
On the day, the doors will open at 11am and close at 9pm. 
The first seminar begins at 11.30am and will last approx. two hours. The seminar will then be repeated at 3pm and 6.30pm. The seminars are free to attend but due to their popularity it is necessary to reserve your place in advance.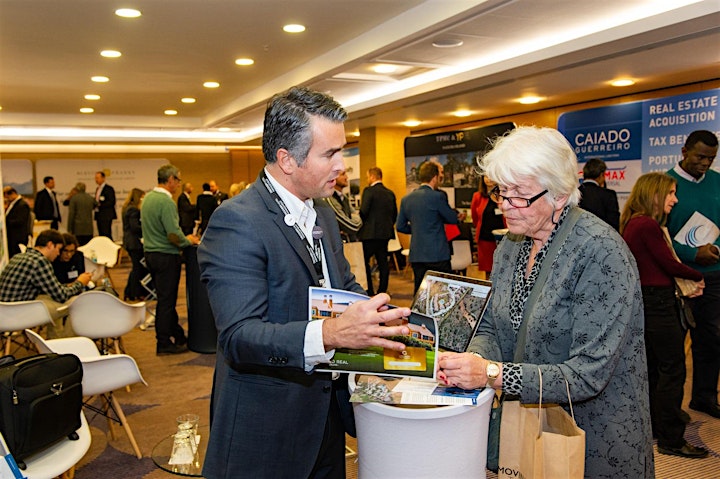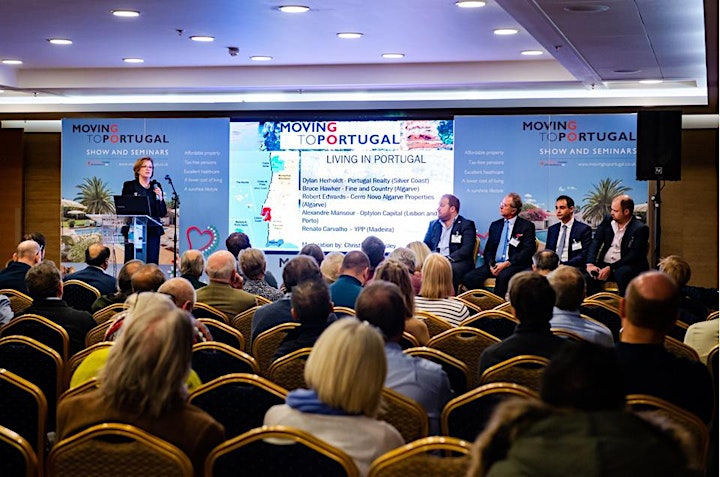 About the Seminars
Within each seminar there will be several short (10 minute) presentations from specialists on the following subjects:
where to buy - where are the property investment hotspots?
the legal aspects of buying a property in Portugal
how to plan your tax and financial affairs in advance of the move
how to structure mortgage finance
how Portugal's Non Habitual Residence (NHR) tax programme works
aspects of healthcare, residency and later living in Portugal
how to plan your currency needs
Our seminars focus on some of the practical aspects UK nationals should consider ahead of a move such as:
Where should I move to?
What do I need to be aware of when buying property?
How does the Portuguese health system work?
How do the 'non habitual residence' tax rules work and would I qualify?
How will I be taxed
What are the implications of Brexit?
How can I minimise the impact of a falling pound?
Alongside the exhibitors, staff from all the companies presenting at the seminars will be present throughout the day on their stands to answer your questions and to talk in private with you.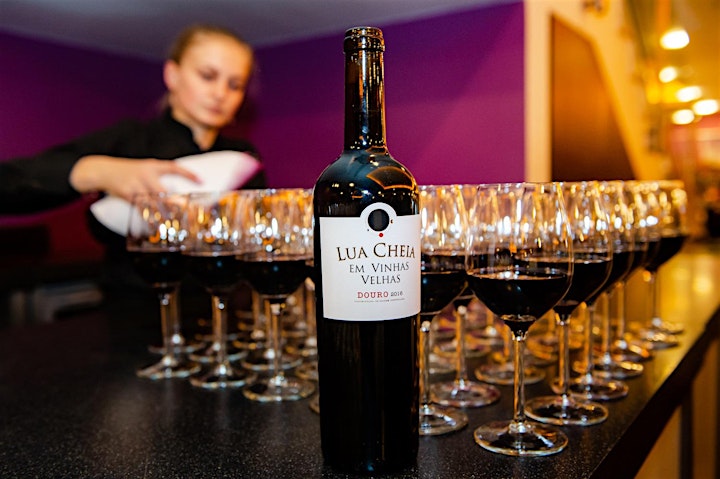 Organiser of London Moving to Portugal Show & Seminars (date to be confirmed)
A major force in UK-Portuguese business. Provides a business networking forum for companies and individuals through its activities and events.
London · http://www.portuguese-chamber.org.uk
Follow us on twitter: https://twitter.com/ptchamberuk
Facebook: www.facebook.com/ptchamberuk
Linkedin: http://www.linkedin.com/company/portuguese-chamber-of-commerce-in-the-uk