Moving to Portugal London Show & Seminars
About this event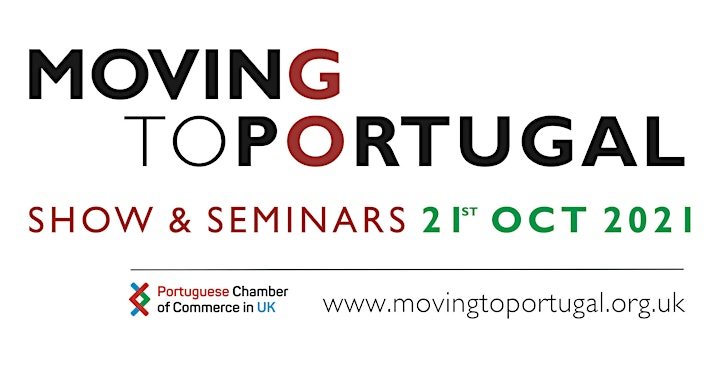 The 11th edition of our popular "Moving to Portugal" live Show and Seminars, at the Pestana Chelsea Bridge Hotel, London SW11 8AE, will take place on Thursday 21st October 2021.
The nearest Tube stations are Sloane Square and Battersea-Power-Station and limited (paid) car parking is available at the hotel.
(The hotel is a 12 minute walk from Battersea-Power-Station tube station and is on bus routes 452, 137 and 44 from the Sloane Square Station)
IMPORTANT
The Moving to Portugal Show & Seminars is designed to answer all the questions you may have about how to organise your move to Portugal, - whether you intend to run your business from there, invest there, retire there or simply spend several months a year there to escape the English climate.
Due to the current Covid uncertainty, we are testing a new, smaller format at this event.
For this edition we will hold the event on the first floor of the Pestana Hotel where there are big floor to ceiling windows, more natural light and higher ceilings. The venue is extremely well ventilated with powerful air conditioning that regularly circulates fresh air in from outside.
The doors open at 11am and close at 9pm.
The first seminars begin at 11.30am. The seminar programme will then be repeated at 3pm and 6.30pm. The seminars are free to attend but due to their popularity it is necessary to reserve your place in advance. To ensure your safety and security during the pandemic, please only book for one seminar session. This will allow us to ensure a healthy and controllable flow of visitors during the day.
This time, our seminar speakers will give you the most up-to-date facts on the following topics
• where to buy – where are the property investment hotspots?
• the legal aspects of buying a property in Portugal
• how to plan your pension and financial affairs in advance of the move
• The property fundamentals in Portugal's real estate market
• The cost of living and daily life
• Properties for sale in different regions of Portugal
• how Portugal's Non Habitual Residence (NHR) tax programme works
• how to plan your currency needs and save money
Alongside the seminars some carefully chosen members of the Chamber will also be exhibiting, giving visitors the opportunity to ask questions about any potential move to Portugal.
We are also encouraging our in-person visitors on the day to book one to one meetings in advance with our exhibitors, or to book a Zoom call or video call with them if you prefer not to attend in person. For more information email us at info@portuguese-chamber.org.uk
Our exhibitors (full list below) will be on their stands all day and happy to talk to you. If your main objective is to talk to the exhibitors rather than hear the seminars, we suggest you book one of the two Exhibitors Sessions.
Exhibitors at this event include estate agents from the Algarve, so visitors can see the different property options available, and representatives from some of Portugal's best established resorts and golf courses. You can also meet our expert lawyers, tax advisors, lifestyle managers and investment advisors.
See the video below for a quick visual guide to the show:
Confirmed exhibitors on our next event include:
Media
Open Media, publishers of Portugal Resident, the English-language newspaper
Financial Services and Wealth Management
Investment and Lifestyle
Currency Exchange
Real estate agents
Developers
Martinhal Family Hotels and Resorts
Legal
If you would like to book a one-to-one meeting with any of the companies named above, please send an email to  info@portuguese-chamber.org.uk and we will forward it to the relevant person who will arrange a time with you.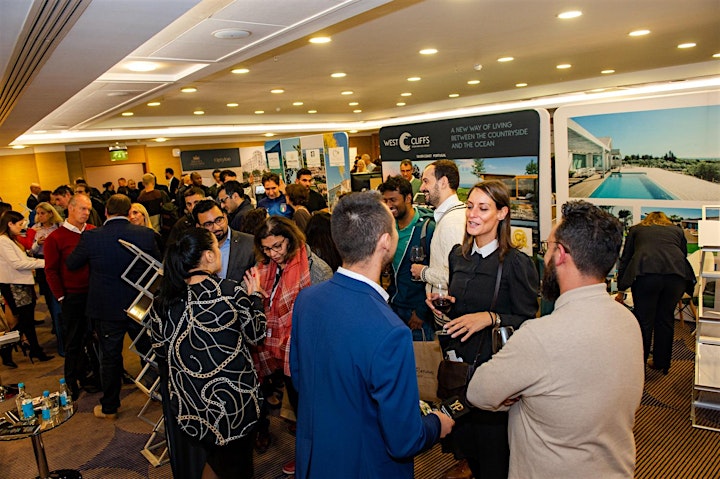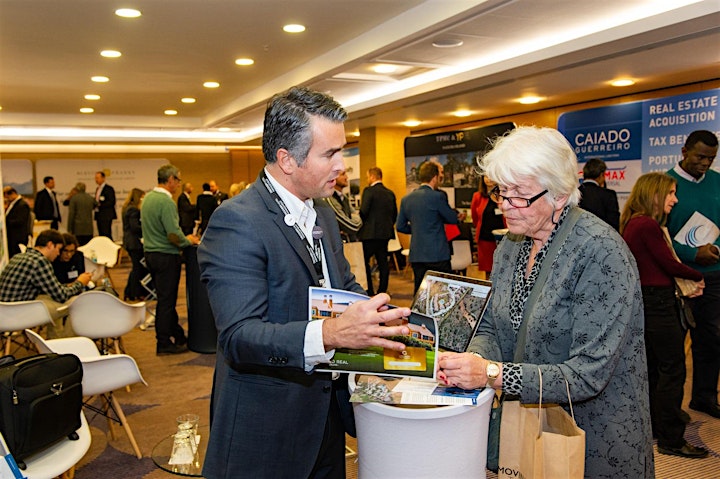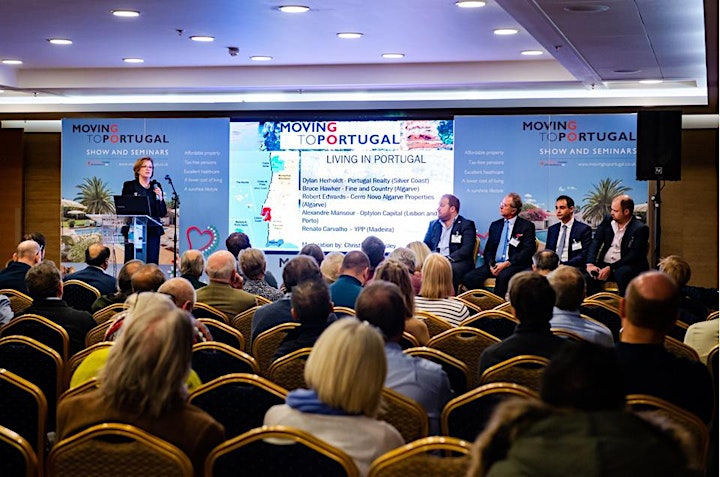 Organiser of London Moving to Portugal Show & Seminars
A major force in UK-Portuguese business. Provides a business networking forum for companies and individuals through its activities and events.
London · http://www.portuguese-chamber.org.uk
Follow us on twitter: https://twitter.com/ptchamberuk
Facebook: www.facebook.com/ptchamberuk
Linkedin: http://www.linkedin.com/company/portuguese-chamber-of-commerce-in-the-uk