London National Park City "What if?" Lightning Talks, Walks & Pop-Up Picnic...
Description
Join us for an afternoon of short, inspiring and thought-provoking lightning talks at Conway Hall in Holborn.
A month before London becomes the world's first National Park City, let's explore new futures for life in the capital by asking "what if….?".
National Park City Talks at Conway Hall

Pop-Up Picnic Fair

Led walks


National Park City Lightning Talks 13:00 - 17:00
Let's dream the possible as we explore the power of asking "What if…..?". In partnership with Conway Hall, come to hear short, inspiring and thought-provoking talks from over 20 activists, adventurers, growers, photographers and more as they share ideas and dream the possible. After hearing the talks we'll open the conversation into a forum for anyone to ask questions and exchange thoughts.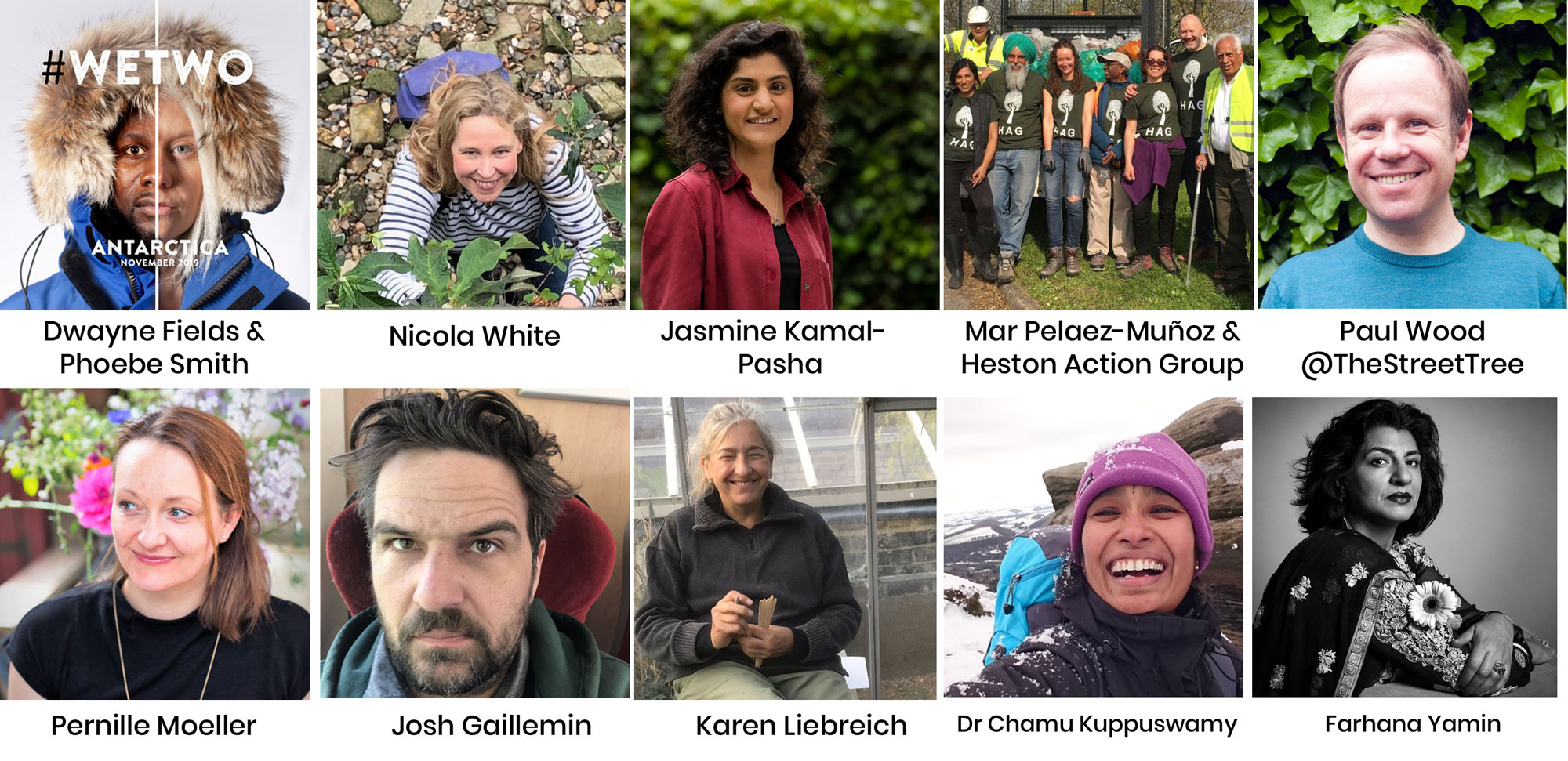 We'll adventure with Dwayne Fields and Phoebe Smith who will ask "What if... everyone believed they could be an adventurer?" as they plan their #WeTwo Antarctic Expedition in November 2019. Known for their solo escapades they have decided to team up together to show that anyone – from any background, sex or race – can make their wildest dreams come true.
"What if you are a super hero?" will ask Pernille Moeller from the Forest Recycling Project. Author Paul Wood (@theStreetTree) will take a different look at London in "What if London were a forest?". Mar Pelaez-Muñoz of the Heston Action Group will be asking "What if we all used a network of green corridors to connect with our neighbours across London?" Josh Gaillemin of theWholeStory will take us on a journey and ask "What if we told more stories?"
We'll think about what National Park City Rangers can bring to London with Chamu Kuppuswamy, and how London can respond to the climate emergency with climate change lawyer & Extinction Rebellion activist Farhana Yamin. Then "What if the Trafalgar Square fountains were wildlife ponds?" with Rory Harding. Karen Liebreich of Abundance London will argue for "Small acts of defiant beauty."
We'll hear about the hidden geology all around us in pavement and buildings from Ruth Siddall, find out about what can be found in the Thames' mud with Nicola White, and get to know the lifes of London's amazing secret population of insects with photographer and DJ Penny Metal. Jasmine Kamal-Pasha will continue her investigation at the boundary of those who believe urban wildlife is a nuisance and those who believe it is a pleasure….
And even more to be announced ...
Pop-Up Picnic Fair 11:00 - 13:00
Bring some food along and join in with our Pop-Up Picnic Fair in Red Lion Square. There will be lots of groups coming along to share opportunities for helping to make London greener, healthier and wilder or to get outside and enjoy London more. Feel free to chat to people in these groups, join a led walk of the local area, enjoy some local art or simply fill yourself up ahead of the National Park City Talks. Red Lion Square is a beautiful small park, is right outside Conway Hall and has its own cafe too!
If you represent a group and would like to be part of the informal pop-up picnic fair, please apply for a space here.
National Park City Walks 17:00 - 18:00
There will be two guided walks after the main National Park City Talks event. We'll start at the Hall and then via trees or geology make our way to a pub for a well-earned drink! You will be able to book these walks on the day, on a first come first served basis.
Holborn's Street Trees with Paul (@TheStreetTree) Wood --- The author of London's Street Trees: A Field Guide to the Urban Forest and the new London is a Forest will guide you through the streets around Red Lion Square introducing you the little noticed forest all around us. Hear Paul speak in the talks and then take a walk with him.
Urban Geology with Dr Ruth Siddall --- Urban Geology is the geology of the built environment. This includes the building stones and other materials used in town and cities as well as the tantalising glimpses of the pre-urban landscape and underlying bedrock.Take a stroll through the City of London and one can find one's self on a global tour of the Earth's geology from Precambrian migmatites to Quaternary travertines, from the Jurassic seas of Dorset to the Permian of the Oslo Graben or the Bushveld Complex of South Africa.
National Park City Festival Preview
Organised in partnership with the Mayor of London, the first National Park City Festival takes place between 20-28 July with lots of events happening all over the capital. We'll help you plan for this week by sharing lots of ideas for things you can do during the Festival.
How to Book
Booking is free, but to help cover our costs we recommend a donation of £5 or more. There will be limited tickets on the door.
Accessibility
We will make a number of wheelchair spaces available in the main hall. All the ground-floor rooms are fully-accessible by wheelchair: Main Hall (street access, step-free) and Hive Cafe (street access, step-free). More details at https://conwayhall.org.uk/about/visiting-us/
Important Information
Please arrive 10 minutes before the Talks are due to begin and fill the hall from the front. If you arrive after the advertised times you may lose your seat as we will let people who have not booked fill any empty seats.
The Pop-Up Picnic Fair will only be taking place if the weather is good enough. We will contact you if this part of the event is cancelled.
Please share
Please share your photos using the hashtag #NationalParkCity.
See you on Saturday 29th June in Red Lion Square and Conway Hall!