Description
** More info about this event is available at our website http://techmeetups.com/crowd-camp/ **
If you are a member of our London Silicon Roundabout Group, you can save £5 by booking your place here.
With the rise of the Internet and the advent of Web 2.0 technologies, social media and advanced telecommunications, crowdsourcing is all the rage these days and it's easy to see its advantages. By outsourcing responsibilities and duties to a 'crowd' of people, you are benefitting from the talent and experience of the people most equipped to undertake the task in question.
Our evening will be spent hearing from experts who will be able to guide you through their outlook on the future of crowdsourcing and crowdfunding, and their tips on how you can get the most out of new platforms, technologies and ways of working.
6:30pm Doors open & initial networking
7pm Presentations, questions & discussion
8pm More networking & drinks
9pm Venue closes
The Presenters
Steffen Hedebrandt, Client Marketing Manager, Elance
Steffen will talk about how companies can find instant talent all over the world, including freelancers ready to work at cost-efficient prices without reducing quality. When hiring remote professionals to work on-demand, in any category, participants will discover that their potential for growth is limitless.
Jeff Lynn, Co-Founder & CEO @jeffseedrs, Seedrs
"Harnessing the Capital of the Crowds: How Small Investment Can Lead to Big Business."
Andy Work & Iain Hartnup, Kingley Napley LLP
"Crowdfunding: often overlooked legal concerns."
Andy and Iain will present a brief discussion aimed primarily at startups seeking investment via crowdfunding and the businesses providing online platforms to publicise such crowdfunding projects. They will set out the basics of the Financial Services Authority regulations which may be applicable to crowdfunding projects and the obligations of businesses who need to be compliant.
Jonathan May, CEO of Sponsorcraft
Jonathan will present the new features in crowdfunding platforms that maximize chances of success and improve the way project creators can manage their promotion. He will also bring us the crowdfunding tips for different types of project (e.g. social, personal, society, business projects, etc.)
George Aliferis, CEO & Founder, THINKTALLFILMS, @ThinkTallFilms
George will present a particular type of crowdsourcing that mixes the speed, affordability, flexibility coming from a creative crowd with the reliability and expertise of a top-level agency. The process called curated crowdsourcing aims at bringing together the best of two very different worlds.
OUR EVENT PARTNERS

Elance
Elance hopes to educate businesses on the benefits of using online freelancers to grow their business and scale operations. When hiring remote professionals to work on-demand, in any category, participants will discover that their potential for growth is limitless. Elance wants to show businesses that they can compete with the big boys, and take their business to the next level.
As the world's leading platform for online employment, Elance helps businesses hire and manage in the cloud. For businesses looking to staff-up a team on an hourly or project basis, Elance offers instant access to qualified professionals who work online and provides the tools to hire, view work as it progresses and pay for results.
Read more at the https://www.elance.com/q/techmeetups
JJ Food Service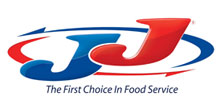 Drinks and snacks for our attendees have been sponsored by JJ Food Service, the 3rd largest food service company in the UK that makes it easy for restaurants to get the raw ingredients they need to run a successful business.
The IT Group at JJ Food Service is always looking for top developer talent to join the company to help expand and run the technology ecosystem across the entire organization. The team listens and gives input at every level, and learns organically from what works and doesn't, thriving from strategic relationships with Microsoft, Cisco and others — running multi-year beta trials in production, with direct access to the people who make the software we operate. This all drives their entirely autonomous in-house team every day to collaboratively solve issues before they become problems.
Read more at the JJ Food Service IT Group's blog.
If you're interested in promoting your company throughout the month, here's more about what you can expect:

As a Sponsor of TechMeetups.com's CrowdCamp month your brand will have both local and global exposure. Our event attendees will be London-based developers, designers, entrepreneurs and those interested in innovative technologies for the purpose of growing their business or projects.

TechMeetups.com's global audience has the same profile and is located across the USA, Europe and Asia where we have active and fast-growing networks.

Through our reach we'll be marketing the event to the entire TechMeetups global community of over 5,000 members across all these cities. For more information about our reach and activities, please visit www.techmeetups.com

Platinum Sponsors of the month will also be able to deliver a presentation to an audience both at the event and viewers via livestream.

Email us at sponsor@techmeetups.com for more details.
Organiser of London October #TechMeetups: CrowdCamp
We help companies through Events like Meetups, Job Seekers Night, Drinks & Demo, Pitch night, recruITech, Workshops, Hackathons, Job Fairs, Developers Speed Dating https://techmeetups.com/events
Need someone urgently to join your organization? Let us help you promote your job. Finding the right talent is one of the main issues faced by companies but we make the process easier, smoother and quicker for you http://www.techstartupjobs.com
Planning on an event but not sure of how to promote it? Leave it to us! Our team of experts will make sure that your event becomes the buzzword in the community. Choose from our Platinum, Gold, Silver and Bronze plans, based on your requirement, and we will leave no stone unturned to make your event a huge success https://techmeetups.com/product-category/promote-my-event
Testimonials https://techmeetups.com/testimonials
Our blog https://techmeetups.com/blog
Event pictures https://www.flickr.com/photos/techmeetups/albums
TechMeetups is all about YOU so come along, join us and let's connect to form a truly global tech community!

Techmeetups.com & Techstartupjobs.com