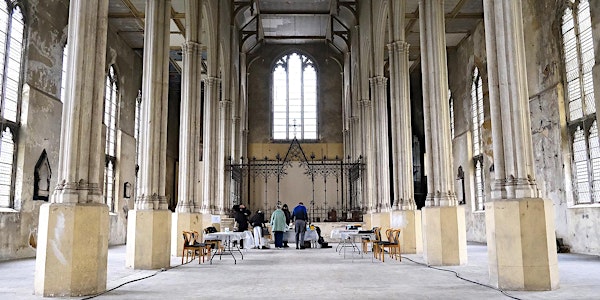 London Open House: Private Group Tour of The Heritage & Arts Centre Bow
Location
E3 5AA
Morgan Street
London
E3 5AA
United Kingdom
Book your Private Tour of The Heritage & Arts Centre Bow during OPEN HOUSE LONDON & Photographic Exhibition by Samuel John Butt
About this event
The Heritage & Arts Centre Bow venue (The HAC Bow) a space that has, "Exceeded expectations". Cecelia says, "It's a fabulous space, would be great to see it being put into good use." Mike says, "The graveyard could provide a valuable space for reflection with a quiet corridor for wildlife."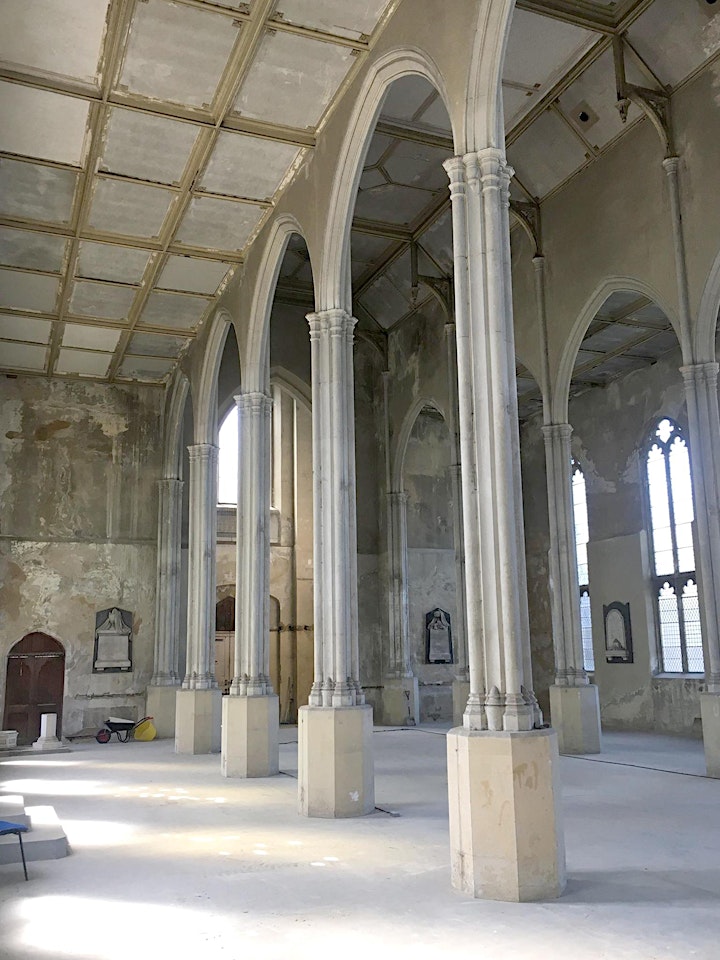 Open House London is a great opportunity to book your FREE Private Tour which includes a visit to the crypt. To date high calibre Artists such as Tom Grennan and Mac Collins have used The Heritage & Arts Centre Bow creatively.
Holy Trinity Church is a Grade C-listed building and with funding from the Heritage Lottery Fund it is now watertight and internally free from further water damage.
The space is now safe to use and to date there has been a wedding reception, film shoots, art and photography exhibitions and Open days.
Our aim is to restore The HAC Bow space to use, ensuring its survival by partnering with local orchestras, artists, musicians, Faith groups, speakers who could utilise the space to hold regular exhibitions, events, installations, festivals, heritage based workshops, presentations and much more.
Additionally we are making the space available at an affordable and sustainable rate to community groups for weddings, parties etc.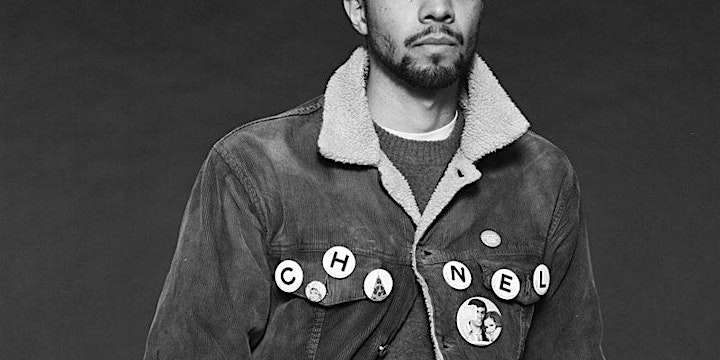 AS AN ADDED BONUS you are invited to join Samuel John Butt on the Opening Night of his PHOTOGRAPHY Exhibition - Repetition Reinforces the Revelation. Thu, 26 August 2021 from 19:30 – 21:30 BST
Contact Sam directly here: https://www.instagram.com/samueljbutt/
or Book via the above link by choosing Thursday 26 August from 7.30 pm Ticket
The HAC Bow, Morgan Street, London, E3 5AA
www.thehac.org / info@thehac.org
MOBILE: 07508186172
LAND LINE: 02089834416
Venue hire| Multi-purpose space | Arts workshops & activities - Architecture & The Built Environment | Arts workshops & activities - Culture & Heritage | Arts workshops & activities - Festivals & events