Actions and Detail Panel
London Photo Walks - Pro Foreshore Sessions
Multiple Dates
Description
ABOUT THE WALK
London Photo Walks' specialist Pro Foreshore Sessions are aimed at professional and experienced enthusiast photographers looking for unique views of some of London's most famous landmarks. Rather than tours around multiple landmarks, these sessions will focus on using local knowledge to find the perfect conditions and locations to capture a specific landmark from the Thames foreshore.
The joy of these tours is the ability to explore areas in a city of over 7 million people which may have only been touched by a couple of hundred.
Locations will be released over time with the current tours running at these locations:
- 09/01/2017 - St Pauls / Millennium Bridge area
- 24/01/2017 - Albert Bridge / Battersea area
- 08/02/2017 - London Bridge area
- 23/02/2017 - St Pauls / Millennium Bridge area
- 09/03/2017 - London Bridge area
- 09/04/2017 - St Pauls / Millennium Bridge area
Before considering one of these tours we strongly recommend you understand all the key camera concepts such as:
- Framing using leading lines, foreground interest, rule of thirds and the golden ratio.
- Manual exposure control using aperture, shutter speed and ISO.
- Manual focus and depth of field control using focal length and aperture and the interplay between the two.
Most importantly of all make sure you are comfortable with the functions on your camera and that your kit allows you to manually control all of the above. You should also make sure you have a sturdy tripod for this tour as many of the locations and shots will demand it.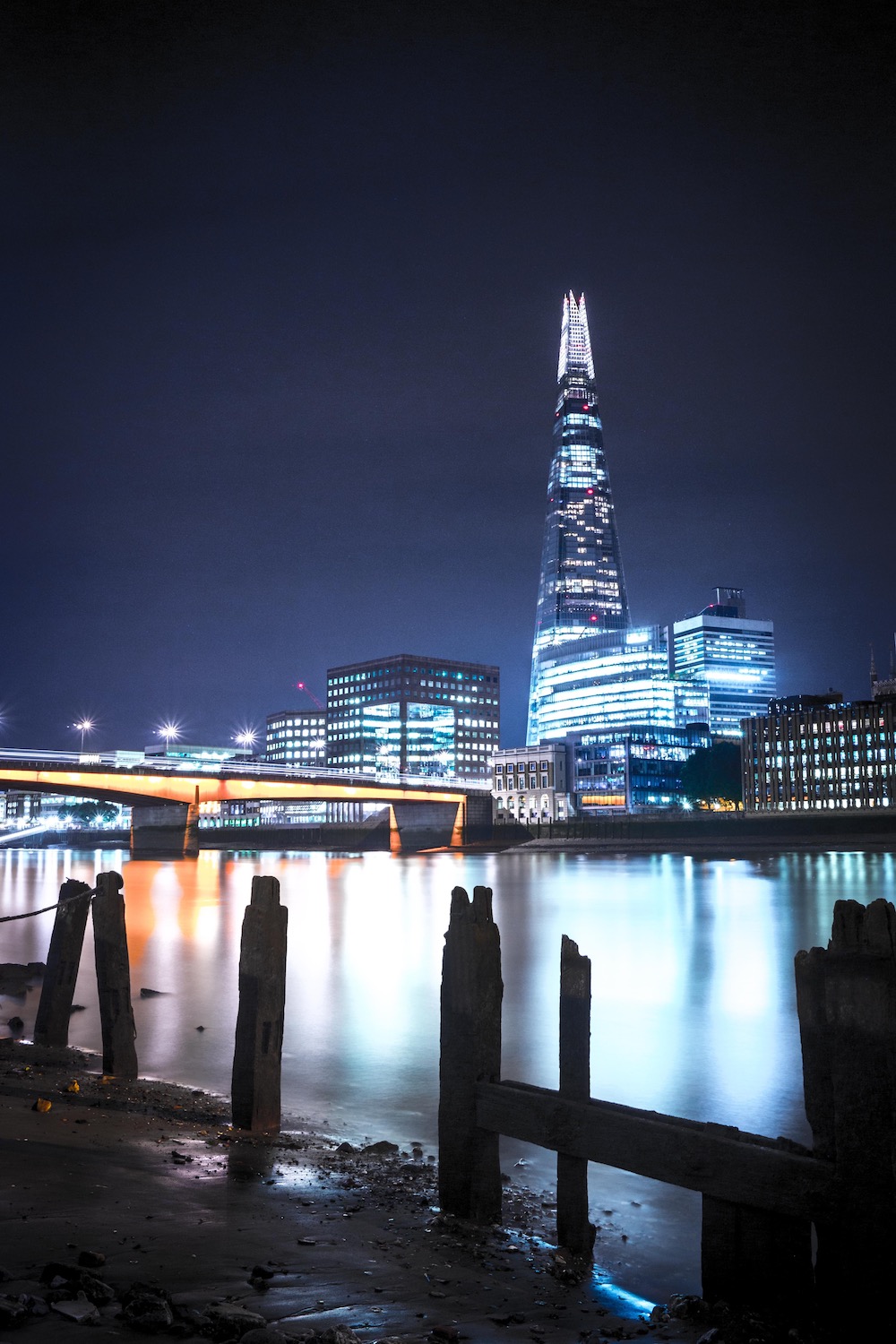 Tickets must be bought in advance and presented at the start of the tour.
If you have any questions feel free to contact us directly.
---


PLEASE READ THE FOLLOWING CAREFULLY BEFORE BOOKING.
By purchasing a ticket you agree on behalf of all the ticket holders and yourself to the following terms and to take on the advice below.
Tickets must be bought in advance and presented at the start of the tour. One ticket must be purchased per person walking with us in the session.
Our sessions are carefully timed so you can capture the best photographs. As such please arrive promptly at least 5 MINUTES BEFORE THE STATED START TIME as our tours will leave the meeting point at the time listed. If you miss the start of tour we can not guarantee that you will be able to join us and you will not be refunded.
Please make sure you bring a FULLY CHARGED CAMERA, spare batteries, if you need them, and plenty of MEMORY CARD SPACE / FILM. Due to the kind of locations, times and photographs we will be aiming for a TRIPOD IS AN ABSOLUTE MUST.
Please wear HEAVY DUTY WALKING SHOES and DRESS APPROPRIATELY for a long walk outdoors. The sessions occur in highly slippy, difficult to access and muddy locations so please make sure you are confident on your feet before booking. You will probably want to bring a drink and a bite to eat to keep you going!
Sessions will be held in rain or shine (The reflections off slick pebbles really enhance the photos you can achieve) and refunds will not be provided due to the weather unless the tour guide decides it is unsafe before the session has commenced. We recommend bringing sunscreen and a hat in the summer, a warm coat, scarf and gloves in the winter and a rain mac / poncho all year round (this is the UK after all!).
In line with consumer distance selling regulations any purchase of a session made online may be cancelled up to 7 days from the point of sale (as long as the tour has not already taken place). Outside of this, we are not able to make any refunds unless the tour is cancelled by us. In these rare circumstances we will either refund the full amount paid or book you on the same tour on another date under the same terms.
You are responsible for your own safety, well being and possessions at all times and London Photo Tours Ltd and its guides do not accept any liability for any injury, accident or loss that may occur during a tour. As such please ensure you have the correct level of insurance to suit your needs and all claims must be settled directly with them. Understanding this is particularly important for these sessions. We may be climbing down ladders, slippery stairs or over boulders to get to certain locations all with the level of the Thames changing around us and you must not follow the guide unless you are willing to do so at your own risk. Refunds will not be offered to those who get to a location and decide they can not take part from a particular vantage point.
Finally photographs and film of attendees may be taken during our walks. By partaking in the tour you agree to allow us to use the images for promotion and commercial purposes. If for any reason you wish for an image of yourself to be removed please contact us directly and we will happily oblige.
If you have any special needs that may require the presence of a helper or that hinder your ability get to difficult to access locations please contact us directly and we will endeavour to accommodate your requirements.