London 'Pitching for Management' at Nabarro

Thursday, 4 July 2013 from 18:00 to 21:30 (BST)
Event Details
ROLES ANNOUNCED!!
1.  After our beta launch has validated the huge potential to deliver this new disruptive concierge buying service, our experienced start-up team is looking for a dynamic Marketing and Customer Service Director to leverage multi-channel market opportunities in support of our partner and supplier activities. For the right candidate the role can be full or part-time, working remotely with a remuneration package tailored to suit his or her needs including equity. Sector expertise covering some of the following areas is highly desirable; consumer internet, vehicles,insurance, affiliate multi-channel marketing and partner sell-though models.
2. A start up complaints dating firm that helps consumers complain and businesses to resolve that has been endorsed by the Cabinet Office and Downing Street, and has an oversight committee of ABTA, Advice UK, Consumer Focus, CISAS, Financial Ombudsman, Money Saving Expert and TrustMark.  By the end of the Summer the business is expected to have 700 charities accessing the service, 25% of the home improvement market using the system to settle disputes, and over 50,000 consumers a month using its free PPI claims tool.   The business is looking for a sales director to help to drive the business to the next stage of growth, as a start up the role is paying commission only, but long term rewards can be tailored to suit.  
3. If empowering/inspiring people on a global scale interests you, then our founder needs you, as this new B2B learning application publisher partnered with BlackBerry requires:
-       A stellar software developer (CTO designate) to help migrate/develop our cross platform cloud based "app factory" technology. This remote workingpart time role would be a sweat equity based opportunity/arrangement until revenue/funding allows otherwise.
-       A strong sales/marketing director to help drive strategy/funding and content jv's/partnerships. This remote working role would be a commission/sweat equity based opportunity until revenue/funding allows otherwise.
4. Bunch of failed engineers looking for a brilliant marketing guru to make us look even more average at marketing than we already are!! We are a small but beautifully formed company providing global, multi-lingual, online psychometric testing services to consultants and coaches within the Learning & Development market. This year we are bringing three brand new products to market … or at least that's the idea. Just need someone to show us how to do it. We need someone who really gets web and social marketing and how to balance it effectively within the complete marketing mix. It would be wonderful if you were also a chartered psychologist, database analyst, ex-marine and quantum physicist. We are incredibly relaxed about hours you work or where you work. Just make us look stupid!!!
5. Finance director, required for feature film production company, who can assist with managing the budget and continue to secure finance for current and future projects. Based in London, though the role can be based remotely. The role is paying commission only at the start but for the right candidate the long term rewards can be tailored to suit. Succesful candidate will also enjoy exec producer credit for the film and VIP treatment such as attending first class film festivals such Cannes, Venice and will invited UK premiere and set visit.
The company recently produced a film debuting in main competition at 2013 Edinburgh Film Festival with a stellar cast, is currently collaborating with Academy Award winning company and affiliated with top festivals and markets such as Cannes and Toronto. The producer's track record includes 218% return to investors for her first feature film project that had a budget of $11m, which was distributed worldwide and remake rights purchased by Universal.
6. Sales director, required for UK Cloud Technology Company, who can drive direct & channel sales revenue for our software and service products. Based at Royal Holloway University of London, the role offers a modest basic with generous commission & sweat equity. The company currently protects £1Bn of UK business assets, wants to establish a national infrastructure for enterprise data protection, based around the centres of excellence for cyber security, using our established software products and new patent pending data centre designs, which reduce energy consumption by over 95% and increase security at the same time.
7. An online learning, training and consultancy platform, harnessing live and interactive, video-led content, aimed primarily at the Global Creative Industries but with future scalability into disciplines, such as Business, Finance, Law and Accountancy. Based in Tech City, London and trading for over a year and a half, we are now looking for a Technology Director with experience in developing and scaling up new online and digital opportunities for a start-up organisation. Responsibilities will include identifying key technologies to integrate into the platform, exploring and refining new sustainable business models and revenue streams, creating a scalable cloud-based infrastructure, building a core technology team and driving technology-focussed projects through to their conclusion. We are looking for a part-time candidate who is able to work remotely but also, able to travel into Central London easily. Accordingly, we are offering significant stock options combined with a per diem remuneration package as soon as it is financially viable for the company.
More to follow . . . . 
Please join us for our 2013 flagship Pitching for Management™ event in London on 4th July 2013 at 6.00pm to 9.30pm at the offices of Nabarro LLP.
 At these events, exciting start-up and early-stage companies present their businesses to a room of individuals with the right skills to help them reach their next stage of growth. The roles available range from sales, marketing and finance board positions to mentorships, chair, CEO and non-executive director positions.
The roles on offer can be full or part time. Some offer paid remuneration and all packages offer additional rewards such as sweat equity, share options, commissions and bonuses.
If you think you could make a significant difference to a fast-growing company, then this is the event for you. The networking is also highly recommended.
Agenda
18.00 : Registration & soft drinks
18.30 : Introductions Modwenna Rees-Mogg & Nabarro
18.35 : Guy Rigby - Smith & Williamson
18.45 : Pitching Companies
19.15 : Break
19.25 : Thomas Prock - Marks & Clerk
19.30: Pitching Companies
20.00 : Guest Speaker - Chris Spencer Phillips - "The importance of Board strengthening - the right NEDs not any NEDs - before fund raising"
20.05: Networking and nibbles
21.30   Finish
Hope to see you there.  If you are interested in pitching at one of our events, please call the AngelNews team on 01761 452248. 
Car parking: There is parking at Bloomsbury Square, which is located 300 metres from Nabarro's office. Parking is also available in NCP Drury Lane, and in the Imperial and Bedford Hotels on Southampton Row
Find us on:
Hosted By:

Supported By: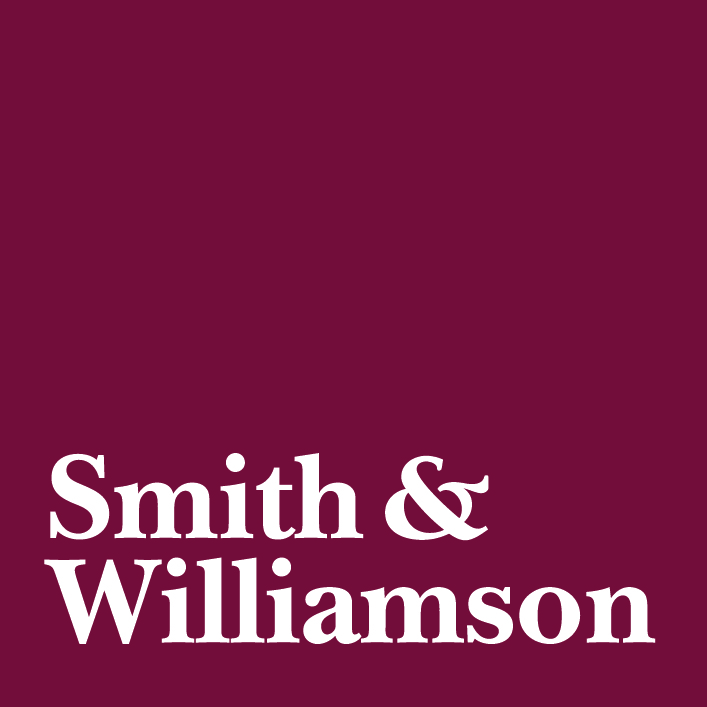 When & Where
Lacon House
84 Theobalds Road
WC1X 8RW London
United Kingdom


Thursday, 4 July 2013 from 18:00 to 21:30 (BST)
Add to my calendar