London 'Pitching for Management' at Nabarro

Tuesday, 26 March 2013 from 18:00 to 21:30 (GMT)
Event Details
THIS EVENT IS NOW SOLD OUT
Job Roles Annouced!

1. A disruptive start-up aiming to change the digital publishing industry through the creation of SDKs and unique application plugins. The company is looking for experts that are able to assist in raising capital, refining growth strategy and give advice in regards to technology patents.Background in finance, publishing or sales would be preferred.
2. A new Start-Up, which will supply lightweight structural materials across advanced engineering requires an entreprenurial management team to drive through the development and exploitation of its revolutionary Second Generation Thermoplastic Composite Technology. This challenging opportunity requires the abilities to acquire an in-depth understanding of the technology and markets and the skills needed for building a new successful business. The package will be mainly deferred reward based with team members being expected to take up an equity stake in the new company.
3. One pitch many roles! Entrepreneurial MD's are required for multiple business ventures, the founding "innovators" have the skill to create well received products and innovations but lack the business management skills to take the products further. They want to transform a novel concept into a profitable and long lasting niche business. Most of them are unlikely to succeed on their own. Finding compatible managing directors is vitally important to the success of these products. Here a few examples!
A word game that is much livelier than Scrabble and more engaging than Bananagram or Mixmo has been well received by early adopters. It exists today in board game format and an on-line version will be available mid- 2013. The creator needs a managing director who understands marketing to upscale consumers and, further down the road, to the education market too. The creator wants to receive royalties and does not want a management role.
Anti-slip shower floor, a tiny 10-year old company exploits a little known property of a niche floor cover: when wet it prevents people from slipping better than almost any other known material. The company developed its know-how by cladding the decks of expensive yachts and swimming pool surrounds. Now it wants to enter the much wider market of floors for showers and bathrooms. Prime targets will be the elderly via their families and their doctors and the institutions that care for them. The company needs a managing director who can organise worldwide distribution and marketing.
High capacity Wi-Fi for small hotels and so forth. Two young engineers have developed software to enable small hotels and trailer camps to offer high capacity Wi-Fi to their customers at ultra-low cost. Their product is currently distributed in France but the technical standards of every country are different. So they need an experienced partner – effectively their managing director – to find out what it needed in each country and organise the sale of their system throughout the world. The margins are very high.
Injected plastic of any shape, coated with magazine quality colours that will not rub off. The market potential is tremendous and the distribution network already in place. Margins are likely to remain high for a long time because nobody knows how to do this yet. The client is a self-taught plastics engineer with original ideas that seem to be well ahead of the pack. He thinks he needs one more year to finish the development. In the meantime he needs a partner who can organise and manage all the non-engineering aspects of the future business. The risk of technical failure is very low but not zero.
Sixty-second English lessons delivered to mobile devices. The concept is simple: one word per lesson, delivered to mobile devices for a few pennies apiece. The targets are up-market people whose English is already quite good but who would like use spare moments to enrich their vocabulary. The company is ready to produce but needs a managing director to organise worldwide marketing. 
4. A company providing energy saving products aimed at the domestic and commercial sectors is looking to strengthen its management team. Looking for an innovative 'hands on' CTO, Financial Director and other senior management to strengthen the team. Location is flexible, CTO would have potential equity stake and FD remuneration based, however negotiable to an exceptional candidate.
5.Original Equipment Manufacturer (OEM) business with patented new range of sports rehabilitation equipment, backed by founder of LA Fitness and Chairman of Holmes Place and supported by academic and research teams based at Imperial College and Harley St, London. Requires marketing and commercial director to assist in the company's development in targeting a circa USD 1bn global market. The role can be part initially, or full time, and based at the company's office in London, the package is negotiable for suitable candidates.Location: White City, London.  Full time/Part time: Negotiable. Remuneration or Package on Offer: Negotiable. Job description: Negotiable.
6. A start-up with big ideas for retail banking is looking for a co-founder to develop our business plan. This part time position would ideally suit an experienced retail banking executive. The role can be performed from any location in the UK and remuneration will be in the form of sweat equity.
Please join us for our 2013 flagship Pitching for Management™ event in London on 26th March 2013 at 6.00pm to 9.30pm at the offices of Nabarro LLP.
 At these events, exciting start-up and early-stage companies present their businesses to a room of individuals with the right skills to help them reach their next stage of growth. The roles available range from sales, marketing and finance board positions to mentorships, chair, CEO and non-executive director positions.
The roles on offer can be full or part time. Some offer paid remuneration and all packages offer additional rewards such as sweat equity, share options, commissions and bonuses.
If you think you could make a significant difference to a fast-growing company, then this is the event for you. The networking is also highly recommended.
Agenda
18.00 : Registration & soft drinks
18.30 : Introductions Modwenna Rees-Mogg & John Finnemore, Nabarro
18.35 : Guy Rigby - Smith & Williamson
18.40 : Jake Flint - Marks & Clerk
18.45 : Pitching Companies
19.15 : Break
19.25 : Maurice Sardison, Growth Accelerator
19.30 : David Miller - Russam Interim Management
19.35 : Pitching Companies
20.05 : William Micklethwait - Client Relationship Director of First Flight Non-Executive Directors
20.10 : Chris Ellis - FundingStore.com
20.15 : Networking and nibbles
21.30   Finish
Hope to see you there.  If you are interested in pitching at one of our events, please call the AngelNews team on 01761 452248. 
Car parking: There is parking at Bloomsbury Square, which is located 300 metres from Nabarro's office. Parking is also available in NCP Drury Lane, and in the Imperial and Bedford Hotels on Southampton Row
Supported by: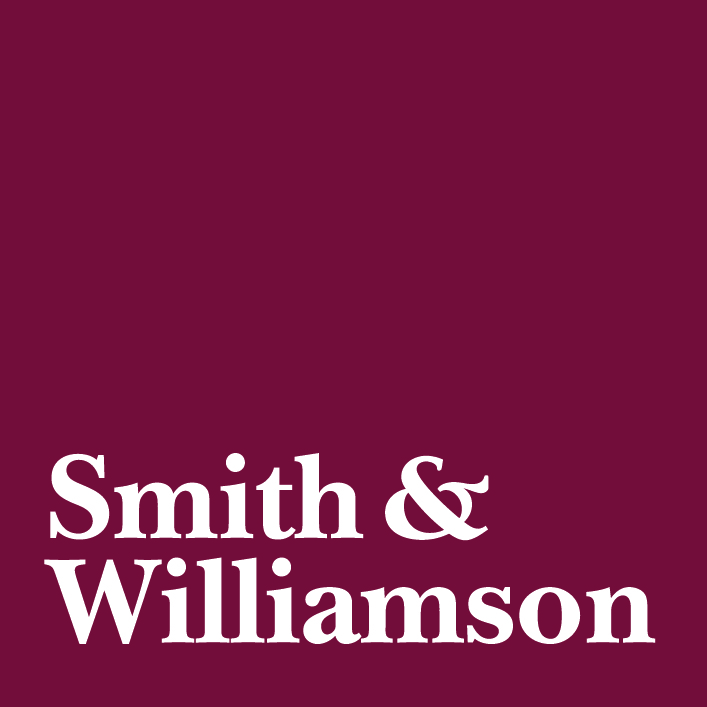 When & Where
Lacon House
84 Theobalds Road
WC1X 8RW London
United Kingdom


Tuesday, 26 March 2013 from 18:00 to 21:30 (GMT)
Add to my calendar