Location
King's College London, Anatomy Lecutre Theatre
Strand
London
WC2R 2LS
United Kingdom
Description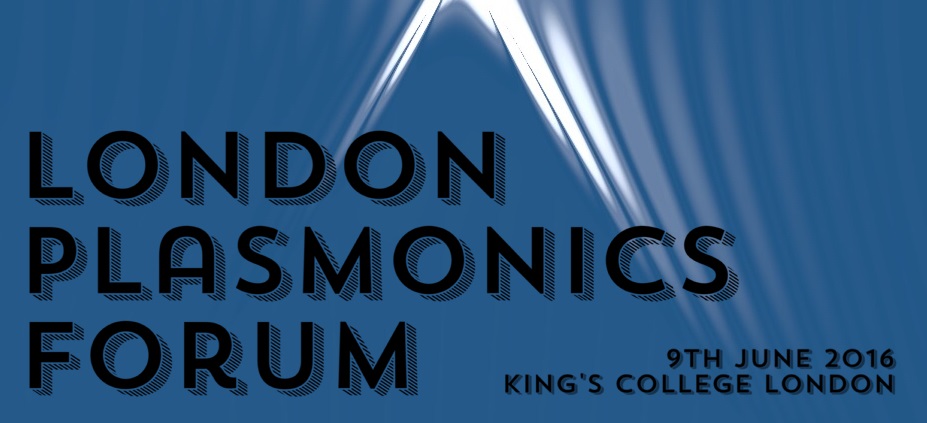 The 2016 London Plasmonics Forum will be held on the 9th of June 2016 at King's College London. It is open to all researchers and companies in London, UK, Europe and worldwide. Last year's inaugural London Plasmonic Forum was a sell out event with almost 100 participants. This year young researchers (post-docs and PhD students) can apply to present either a poster or give a talk.

Posters will only be accepted from established researchers, as this format is more fun.
If you would like to present please choose the ticket type (Plasmonicforum + poster/oral presentation). Please send an email to megan.grace-hughes@kcl.ac.uk detailing what presenation you would like to give.
Lunch will be included. Please let us know if you have any dietary requirements.