London Prophetic Conference
Sales Have Ended
Registrations are closed
Dear Brethren, Thank you for registering for London Prophetic Conference. See further details below. Event Dates/Times: Thursday 17 October: 6.30-9.30pm Friday 18 October: 6.30-9.30pm Saturday 19 October: • 10am -1pm - Session 1 • 1pm -2pm - Lunch break • 2pm - 5pm - Session 2 • 5pm-6pm – Tea break • 6pm - 9pm - Session 3 Note: There is a free parking on site - Monday-Friday (5:30pm onwards), Saturday (free parking all day on the streets in designated / marked areas). Location Castle Green Gale Street Dagenham RM9 4UN Please be prepared to receive and sanctify yourself prior to the conference. Remember Joshua 3:5 "And Joshua said unto the people, Sanctify yourselves: for tomorrow the LORD will do wonders among you" Moreover, fast and pray for our speakers and all attendees. Shalom Sadhu UK 2019 Planning Team
Sales Have Ended
Registrations are closed
Dear Brethren, Thank you for registering for London Prophetic Conference. See further details below. Event Dates/Times: Thursday 17 October: 6.30-9.30pm Friday 18 October: 6.30-9.30pm Saturday 19 October: • 10am -1pm - Session 1 • 1pm -2pm - Lunch break • 2pm - 5pm - Session 2 • 5pm-6pm – Tea break • 6pm - 9pm - Session 3 Note: There is a free parking on site - Monday-Friday (5:30pm onwards), Saturday (free parking all day on the streets in designated / marked areas). Location Castle Green Gale Street Dagenham RM9 4UN Please be prepared to receive and sanctify yourself prior to the conference. Remember Joshua 3:5 "And Joshua said unto the people, Sanctify yourselves: for tomorrow the LORD will do wonders among you" Moreover, fast and pray for our speakers and all attendees. Shalom Sadhu UK 2019 Planning Team
Description
Event Dates/Times:
Thursday 17 October:
6.30pm-9.30pm
Friday 18 October:
6.30pm-9.30pm
Saturday 19 October:
10am -1pm - Session 1

1pm -2pm - Lunch break

2pm - 5pm - Session 2

5pm-6pm - Tea break

6pm - 9pm - Session 3
Note: There is a free parking on site - Monday-Friday (5:30pm onwards), Saturday (free parking all day on the streets in designated / marked areas).


Conference Speakers

SADHU SUNDAR SELVARAJ is a forerunner who has been privileged to be called to prepare the way for the Second Coming of the Lord Jesus Christ. At age 16 he experienced a dramatic and supernatural encounter with the Living Christ. He has been preaching the Gospel and bringing the healing power of God to his generation since 1979 in over 50 nations. His television network, Angel TV, currently reaches out to approximately half the globe. Brother Sadhu has had numerous encounters with the Lord and has been specifically commissioned by the Lord Jesus Christ "to prepare the Bride" for His second coming. His life and ministry will provoke, encourage and teach you how to walk intimately with Christ.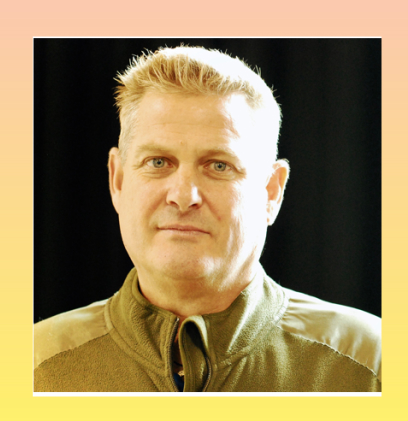 PASTOR ANDY TIPLADY is a prophetic end time minister of the Lord Jesus, carrying a message of preparation and a call to holiness. Born and bred in Africa, Andy was a competitive rugby player with no Christian upbringing. He came to Christ in his late twenties and his life changed overnight. He ministered in prisons, preaching the gospel and loved the word of God, but was only exposed to the supernatural tangible presence of God in 2003, when he and his wife Heidi had a lifechanging encounter on the Isle of Skye. Changed from the inside out, Andy is now passionate to see a body of believers grow in the character and likeness of Jesus, moving with the seven Spirits of God, where unprecedented signs and wonders follow. He motivates, inspires and challenges believers to go all out for God, and to prepare spiritually and practically for a mighty move of God amidst the increasing darkness of this world. Andy and Heidi pastor a church in Sheffield England, where Andy also teaches outdoor bushcraft and survival techniques to all ages.
Worship Minister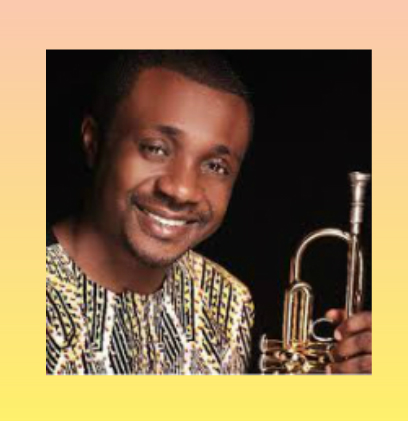 NATHANIEL BASSEY is an international worship leader, a colossal gospel singer, trumpeter, music minister and producer. He believes that music is primarily a fundamental tool in the praise and worship of God and an avenue by which God relates with His people. Nathaniel's distinctly prophetic sound on the trumpet resonates far and wide, stirring a revival and passion to holiness, godliness and heartfelt worship in the body of Christ. He expresses his deep love for God through his music and trumpet playing and features in concerts, crusades, church events and other kingdom gatherings and continues to lead many into the presence of the LORD. He is also well known for his #HallelujahChallenge which not only attracted the attention of the local media but has also gone viral internationally.

Also collaborating with Jesus Ministries are: Peculiar People Ministries and The Revelation of Hope