London Silicon Roundabout January Meetup - TechStartupJobs Fair

Wednesday, January 18, 2012 from 6:00 PM to 9:00 PM (GMT)
Event Details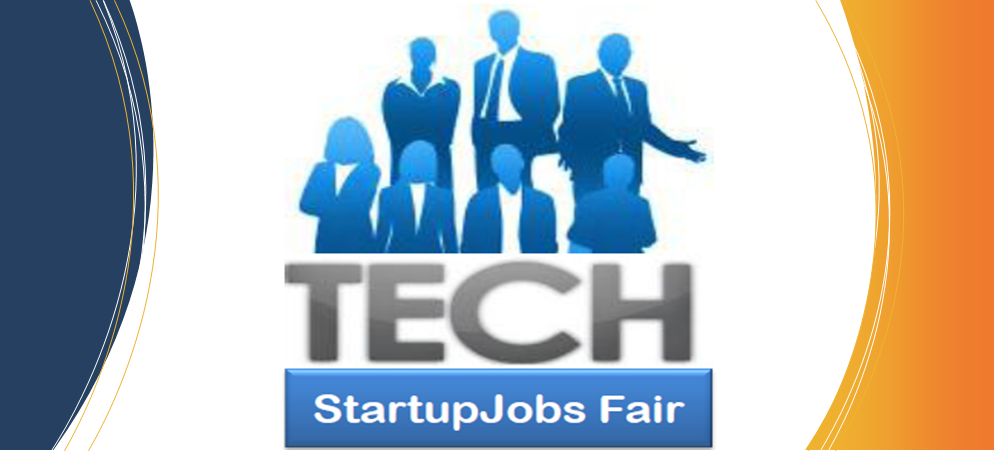 To further cater to the growing need for talents by technology startups, Techmeetups is holding the first TechStartupJobs Fair.
Tickets for the TechStartupJobs Fair have now sold out.  However, if you're interested for working at one of London's most innovative startups, please send an email to us at [imran@techstartupjobs.com] with the following headings and your own answers.  We'll then provide this information to all the sponsoring companies to make sure you don't lose out on the chance to introduce yourself to them.

Email subject should read: TSJFair candidate
Email contents:
Your full name
Your contact details (email address, phone number)
The job you're looking for (i.e. developer, senior developer, marketing, sales, design, product management etc)
Can you work full time, part time or as an intern?
What is your previous experience (i.e. 5+ years, 2+ years, 1+ years, recent granduate, student)
Are there any companies at the Fair that you are most interested in working for? 
JOBSEEKERS
With over 30 companies expected at the job fair and more than 90 vacancies up for grabs on the day, put the finishing touches to your resume and brush up on your networking techniques! Watch lightning pitches, see exciting new startups exhibit their wares, talk, network and apply for jobs at all levels within London's most innovative startups.
EMPLOYERS
Whether you are looking for bright young graduates or seasoned pros, hundreds of job seekers are expected from our partner universities and developer groups. Apply for a stall and talk to prospective candidates at the job fair.  Or, if you're keen to talk about why your startup is the best one to work for, take the stage and showcase your opportunities in a rapid-fire pitch. 
SPONSORSHIP OPPORTUNITIES:
Become a sponsor and get even greater exposure for your company and help the growth of the London Silicon Roundabout.  To learn more of our different sponsorship options, please e-mail yuliya@techmeetups.com
For General Inquiries:
TechStartupJobs Fair is organized by Techmeetups.
Follow us on Twitter @TechStartupJobs and @Techmeetups and join our conversations #TSJFair #LSRJan
When & Where
1 E Poultry Ave
EC1A 9PT London
United Kingdom


Wednesday, January 18, 2012 from 6:00 PM to 9:00 PM (GMT)
Add to my calendar
Organizer
TechMeetups.com
What is TechMeetups?
TechMeetups has been setup to create a global network of Tech communities from San Francisco to Sydney. We believe that Tech communities are isolated and great things can be achieved if we connect within our cities and outside our borders. 
Our global community started out with the launch of the London Silicon Roundabout Tech community in December 2010. Following it's success in becoming one of the city's fastest growing groups, we have launched TechMeetups communities in the following locations:
Europe: London, Berlin, Lisbon,  Manchester, Paris, Budapest, Amsterdam, Stockholm,      Dublin, Munich, Vienna, Barcelona & Brussels 
USA: New York, Dallas, Miami & San Francisco 
Asia: Bangalore, Bangkok, Mumbai & Singapore 
Others : Sydney 

You can see our latest list of communities here.
Why become a member of TechMeetups?
Anyone who is thinking about starting their own software or web company and wants to bounce ideas off each other and meet potential partners or investors are welcome to join this group!
Our aim is to connect the various tech communities to help our members network, connect, invest and launch products in the hottest technology clusters. We plan to organise monthly meetups to cover various technology subjects that are of interest to our members.
Check out all upcoming events in all our communities and promote your company in one of them!
Recruiting ? Wanting to hire that perfect team? Post your jobs on TechStartupJobs and/or take part inTechStartupJobs Fair to attract the right talent to your company.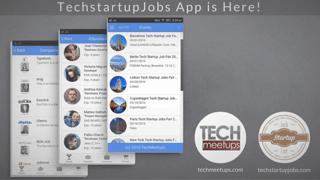 London Silicon Roundabout January Meetup - TechStartupJobs Fair