London Tech Week: VIP Invitation to East Meets West: Developing Travel Tech...
Description
What will be on the impact of global markets on the travel technology sector?
Travolution has once again partnered with UK technology specialist Open Destinations to host an event during Tech Week in London. This event brings together travel industry leaders and the start-up community for an open discussion about the future of the travel technology sector.
This year, the discussion is about the impact of global markets on the UK travel technology sector. Many UK technology providers are expanding into Asia and are seeing a growth in foreign investment.
What is the potential impact of travel tech innovation coming from Eastern markets? How can UK businesses collaborate with these markets? How will affect the sector in a post-Brexit world? These are some of the questions we will be address with our guest speakers who are paving the way in the sector.
Event format:
1800 – 1830 Guest arrivals with drinks
1830 Welcome from event sponsors
1840 – 1940 Speaker sessions
1940 – 2000 Panel discussion
2000 – 2030 Informal drinks reception
2030 Carriages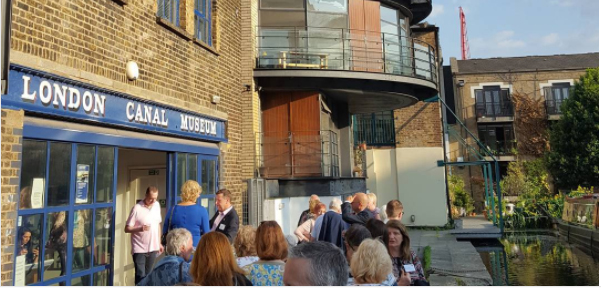 Speakers include:
Moshe Rafiah - Founder & CEO, Travelfusion
Travelfusion is the world's leading travel content aggregator, providing a platform for travel transactions that connects travel suppliers with agents/search/users. Based in the UK, Travelfusion has developed into a 24/7 global operation which has gained momentum in Eastern markets, most notably through Ctrip investing a majority stake in the company.
Kristy Hart - Co-founder, Hack Horizon
Kristy is an unconventional lawyer and entrepre-nerd who has consistently positioned herself at the intersection between the corporate and startup worlds. Her most recent initiative has been co-founding Hack Horizon, the world's first in-flight TravelTech hackathon from Hong Kong to London. Kristy has worked at some of the top law firms, management consultancies and banks globally, applying her passion and knowledge to early stage businesses.
Markus Ehrnrooth, CEO of KNOMI

Markus is a member of London's Traveltech Lab and founder of KNOMI, London's most exciting shopping app, helping luxury travellers find the best independent shops and luxury boutiques in London. Markus will talk about his success in marketing to the Asian traveller and the growth of his business to date.
Please note that event registration is by invitation only.