London Web Standards November 2013

Monday, 18 November 2013 from 18:30 to 21:00 (GMT)
Event Details
London Web Standards November 2013
General release tickets are available from this page on Thursday, 14th November 1pm.
New venue!
The Bakery
2nd Floor, Epworth House
25 City Road
London EC1Y 1AA
"Firefox OS in a nutshell" by Fernando Campo and Borja Salguero

When you choose Firefox OS, you're helping build a brighter future for the Web and users everywhere. Learn how it works, and let's hack the open source OS based on Web Standards.
About the speakers

Fernando Campo (@ferkhamp), Firefox OS Frontend Engineer at Telefónica
https://github.com/fcampo

Borja Salguero (@borjasalguero), Firefox OS Frontend Engineer a tTelefónica.
Web technologies passionate and Vespa enthusiast!
https://github.com/borjasalguero
"Web Standards: Hot off the press" by Daniel Appelquist (@torgo)

The Web is simultaneously under existential threat from native mobile applications and seeing unprecedented innovation in technologies & standards. Get an overview of what's happening in the W3C, what's new from TPAC's meeting last week in Shenzhen, and other recent standards meetings, what it's likely to mean for the future of the Web and how you can get involved.
About the speaker

Daniel Appelquist (@torgo) is a mobile and Web industry veteran technologist who has been instrumental in the development of industry standards initiatives and ventures such as dotMobi, the W3C Mobile Web Initiative, and device APIs such as the W3C Geolocation browser API. He has been a community instigator, founding MobileMonday London as well as the Mobile 2.0 conference series in San Francisco and the Over the Air hack days in the UK. In his current role as Open Web Advocate for Telefónica Digital he is working with Mozilla to bring FirefoxOS to market and build the ecosystem around HTML5 mobile web applications as well as representing Telefónica in the W3C both in the Advisory Committee and as co-chair of the W3C TAG.
Sponsored by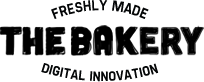 When & Where

The Bakery
2nd Floor, Epworth House
25 City Road
EC1Y 1AA
United Kingdom


Monday, 18 November 2013 from 18:30 to 21:00 (GMT)
Add to my calendar
Organiser
London Web Standards
London Web Standards brings together web professionals who are working for a better web. Our monthly meetups provide them with an opportunity to teach, inspire, learn, network and debate.
Each meetup features a speaker drawn from our membership or the wider standards community. The talks cover a range of topics including HTML5, JavaScript, YQL, accessibility, web fonts, UX and front-end performance.
Come along, drink some beer (or your beverage of choice) and exchange ideas with other web developers, designers and professionals who are as passionate about the web as you are.
Find out about London Web Standards & upcoming LWS events