Location
Regent's University London
Inner Circle
London
NW1 4NS
United Kingdom
Refund policy
Refunds up to 7 days before event
Eventbrite's fee is nonrefundable.
London Workshop: Understanding & Healing Major Depression: Using The S.A.D.N.E.S.S. Model: In-depth Understanding & Recovery Tips
About this event
We are delighted to invite you to our popular course on Understanding & Treating Major Depressive Disorder (MDD) (Limited places)
This course is suitable for individuals with major depressive disorder(MDD) wanting to understand their brain and symptoms better, student counsellors & experienced practitioners who intend to complement their existing modalities and knowledge-base to help individuals with depression, this course focuses on in-depth understanding of depression; neuroscience of major depression, the regions of the brain affected and why those brain regions generate the debilitating depressive symptoms that they generate, and The S.A.D.N.E.S.S. step-by-step recovery framework.  You will also get all your depression-related questions answered.
Everyone interested in the subject is welcome on the course (certificate of attendance will be issued ( 6 CPD hours) on request).
Your learning outcomes for this training:
Understand the Basic brain science of major depressive disorder (MDD)
Causes of MDD and their genetic and environmental implications
Learn about how to ease depressive symptoms from The Polyvagal Theory perspectives
Understand the reasons for the complex nature of the the depressive symptoms
Understand key neurotransmitters implicated in MDD and how to optimised them
Learn about the regions of the brain involved in major depression and their symptoms
Learn about the links between depression, developmental trauma, chronic stress and other anxiety-related disorders such as OCD, and PTSD
Understand the links between stress, inflammation and depression
Learn about The S.T.R.E.S.S. Cycle and Depression Recovery
Understand The S.A.D.N.E.S.S. Recovery Framework for healing depression
Hands-on techniques for stimulating the vagus nerve for healing

Take Home Materials:
Meditation Recording for Recovery
Course electronic handout
How Much Does a Ticket Cost?
Early bird registration from £68 +vat+fee. It will go up to £89+vat+fee if you book late .
What Attendees Are Saying:
"Another fantastic course.  Your presentation is so detailed, informative, and patient.  I value the amount of energy you give, and the resources that you offer are so appreciated." Elizabeth F. Sufferer
"I have found that I struggle to support clients who have depression. I seem to get stuck in their depressive moods, and I needed some CPD to improve my skill set in this area of therapy. Because I know you offer practical exercises as well as educate on the neuroscience, I knew this course would help me to understand this mental health condition more fully. I was not disappointed. It was very relaxed and interactive. The metaphors used to explain were excellent; this made it easier for me to grasp this complex topic more successfully. In addition, the audio files and script give excellent reference and tools for further supporting the client." Jean M., Counsellor
"Wale helps to understand scientific/technical language and makes learning easier. Chrissy N., Counsellor
The course was a very informative and detailed explanation of the neurological effect depression has on the brain. I found it fascinating and Wale is a brilliant teacher. I found him easy to listen to and he broke down all the immense detail into learnable chunks. Holly W.
Wale helps to understand scientific/technical language and makes learning easier. Chrissy N., Counsellor
Brilliant! I love the way Wale makes this information accessible and have total admiration and gratitude for all the work that Wale and MindBodyBreakthrough are putting out into the world. Louise L., Mindset & Wellbeing Coach
Thank you for an excellent short course on depression. As a Counsellor it is great to hear your views backed up by the studies you referenced throughout the webinar. Wendy S., Counsellor
There was a lot to take in which was great. MindBody Breakthrough always delivers with a positive vibe and energy…thank you. Kellie F., Trainee Counsellor
"Thank you for an excellent, interesting and informative workshop which was professionally and warmly delivered." Jacqueline A. Counsellor
"Thank you so much for such an excellent,  informative and useful online course today. I've learnt LOADS!!! :-)" Sarah C.
"Thank you for your informative and insightful compact course, I have done many workshop on the Mind_Body connection, but yours is one of the best so far." Melissa S. Integrative Counsellor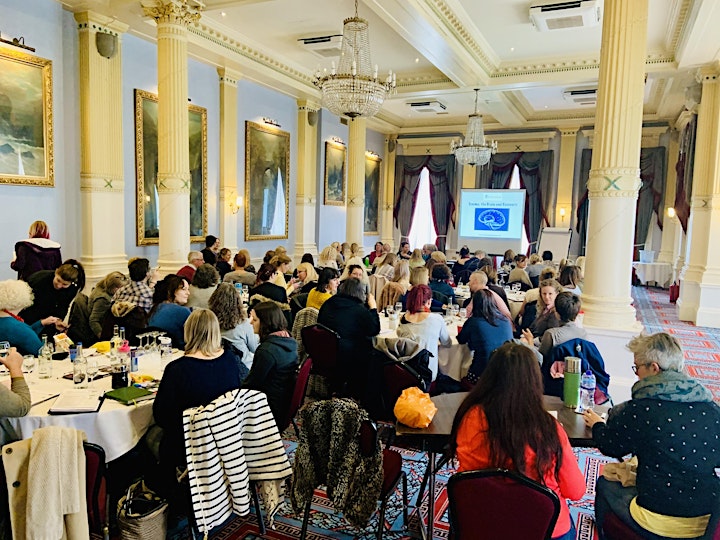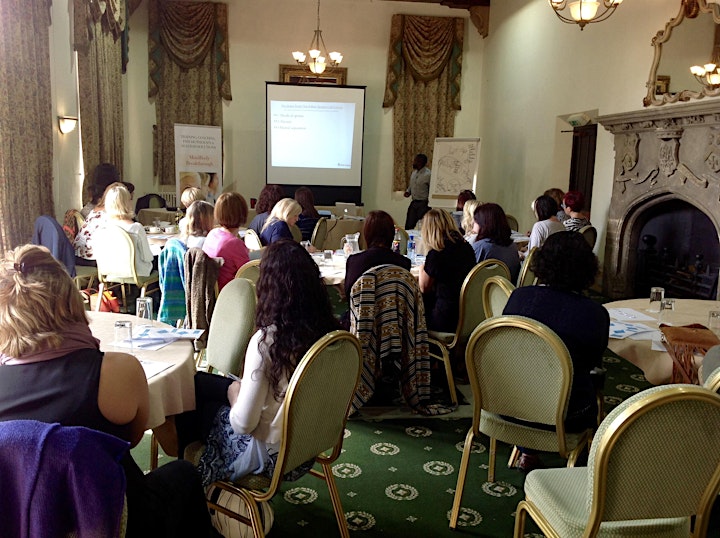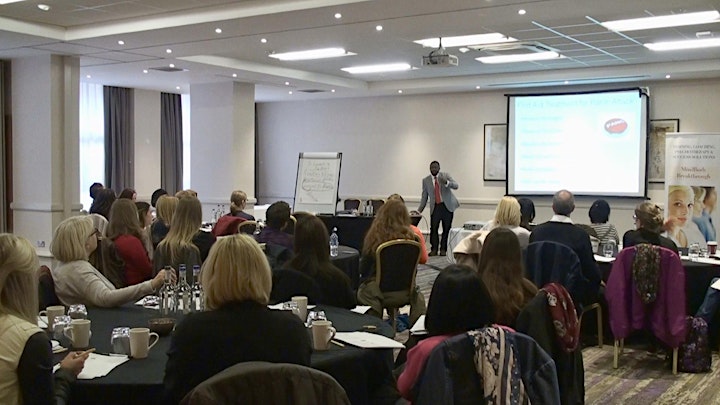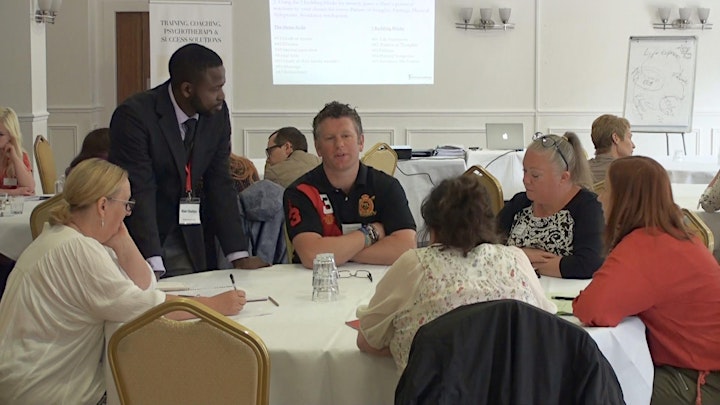 Terms and Conditions
Cancellation:
Cancellation charges are applied in all cases. We regret that this has to be done. All bookings involve administrative costs and it is difficult to fill vacant spaces as a result of late cancellations.
Cancellation charges are applied based on when the written cancellation notice is received. See the following refund rates:
Over 2 weeks' cancellation notice: Full refund

1-week cancellation notice: 50% refund

Less than 7 days cancellation notice: No refund unless in exceptional circumstances, for which a medical certificate may be requested.


Alternatively, a substitute delegate can be named at any time before the course. There will be no extra surcharge for making a substitution.
No refund will be payable for non-attendance or if no prior notice of cancellation is given.
The refund will be issued after the course.
Pictures/Videos:
For Live Events: Please be aware that from time to time the presentation may be photographed or filmed for educational, quality or promotional purpose (this happens occassionally). MindBody Breakthrough takes confidentiality very seriously and aims to use any films or photos that may be taken according to the strict terms and conditions on live events. For case study clips, permission will be sought from individuals involved before the clip of that matter is used. Please note that attendess are not allowed to record or film any part of the workshop. Thanks for your co-operation.
Online Events: Feedback given on online webinar by participants may be used for promotional purposes such as webiste display and promotional campaign.