Description
During 6 weeks every year, Swedes celebrate the crayfish season by eating loads of crayfish, drinking schnapps and singing songs! It's a bit like an extension of our Midsummer celebrations, minus the Maypole!

We have hosted popular Crayfish parties since 2012 and this year we are hosting them on the 9th September!
Pictures from last year: http://bit.ly/SwedishCrayCray2016

Pick your date and come down to this large venue we have found, located just by the river by Paddington station and with outside space for 100 guests (and inside for another 200).

We have, as always, hired the whole venue and it will be an authentic Swedish Crayfish party with everything that it has to offer.
You can even take a boat to the venue... ;)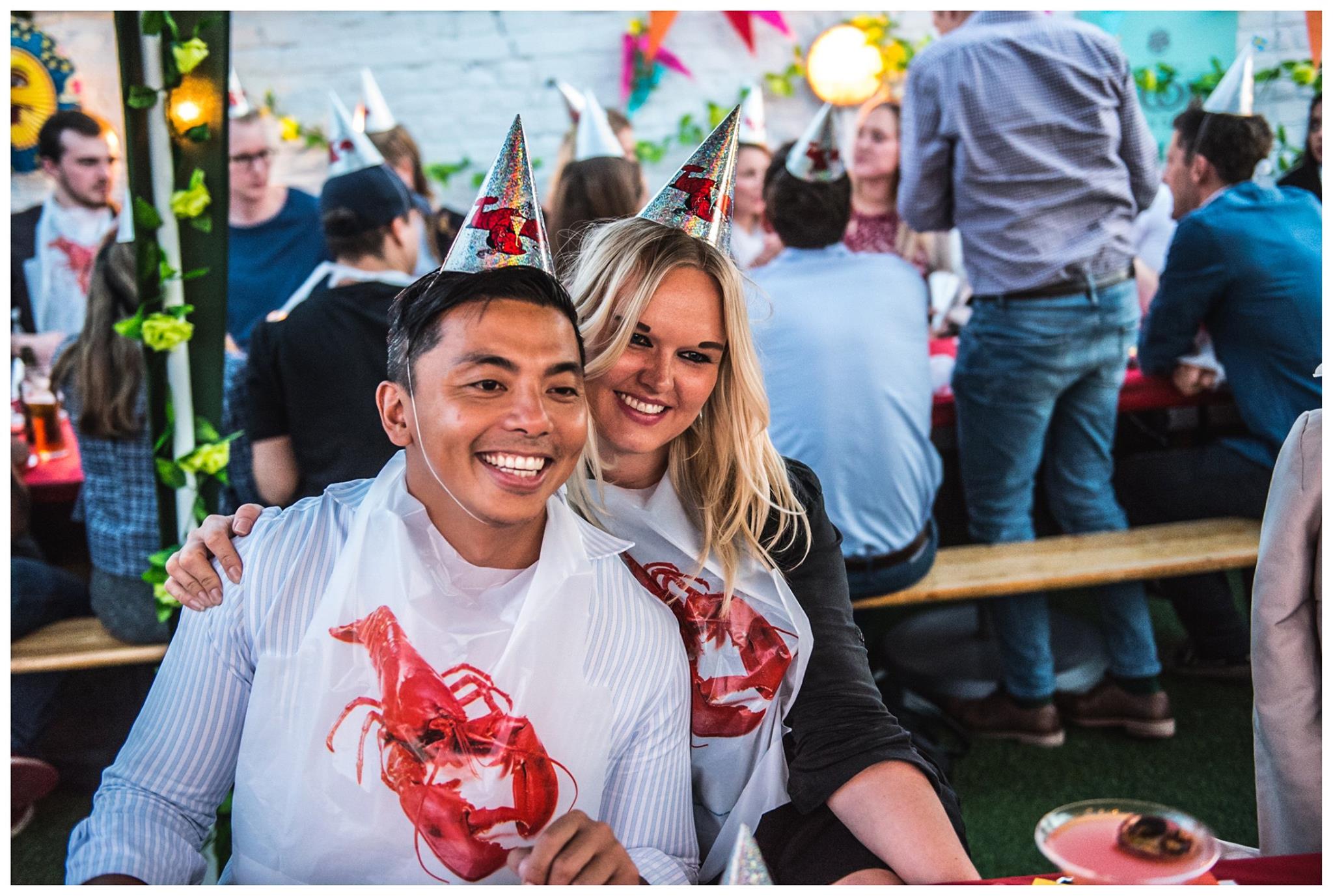 Date:
9/9 12 pm - 6 pm Saturday Crayfish Brunch
9/9 7pm - 11:30pm Saturday Crayfish Dinner SOLD OUT
Tickets:
Brunch or dinner £35
Kids 0 - 3 FREE

Kids 3 - 15 y £15
Kids are only allowed during the day, but it's not a kids event, just kids friendly.
MENU
Drinks: Available from the bar all day, with special drinks from ABSOLUT on the menu and a complimentary ABSOLUT Lime shot to dinner.
Starter: Swedish meatballs from FELIX with mashed potatoes, brown sauce, lingonberry jam and a shot each.
Main: Crayfish buffet, Swedish herring from ABBA, creamy potato salad, Skagenröra (shrimp salad), crisp bread, baguette, Västerbotten cheese, and butter. Options for vegetarians will be available on request only!
Dessert: Surprise from Frödinge Mejerier
You can get these products from Scandinavian Kitchen!
GET YOUR TICKETS TONIGHT!
Bring cash as we always host fun raffles with prizes worth over £1500.