LondonSwedes Lucia Night, the most magical day in December. Join our beautiful choir and get into the spirits of Christmas...
About this event
LondonSwedes Lucia Night 2021 - special performance by Måns Zelmerlöw
Date: Monday 13th of December
Time: 6:30 pm - 10 pm (exact showtimes TBC)
Venue: Main Hall in Lyric Hammersmith Theatre Lyric Square, King St, London W6 0QL
Other info:
The tickets are sold in different tiers with different pricing so make sure to get yours fast for the availability to choose the best seats in the house:)
Café and bar will be available all night with special Swedish Christmas treats and drinks.
Kids above the age of 3 are welcome ( for original ticket cost )
In December, Lucia is honoured all over Sweden with candlelight processions that brighten up the dark winter days. These spectacular events feature the chosen Lucia wearing a crown of lights, and girls boys in white gowns in schools, at work, in town squares or churches. They sing festive songs and spread warmth in the community. Lucia and her entourage have now made their way to London where they will share their magic and Christmas spirit.
This year we have hired an incredible venue in West London and will be hosting our biggest concert yet.
Special Guest 2021:
Måns Zelmerlöw is our obvious choice as he is one of Sweden's most loved artists. He has also become familiar to the British population after he won EUROVISION SONG CONTEST in 2015 with his song Heroes, and he was also the host of the Eurovision Song Contest in Stockholm in 2016. His career first took off in the Swedish pop program Idol, where he participated in 2005 and finished in fifth place. Since then, he has won Let's Dance, produced several hit songs (including Cara Mia) and recorded popular Christmas albums and Christmas shows.
Venue:
After venues such as the magical Asylum Chapel and amazing Stoke Newington Town Hall we have now found a requested West London venue and it is the venue of our dreams...
Before the show we will have a FIKA cafe open on the Lyric rooftop for Swedish Mulled wine and other Christmas Lucia treats. Lyric's own bar will be available all night as well. Photos below.
Tickets:
RED BAND A VIP: £65 (Includes priority entry, the best seats in the house, pre-order options in the bar and a private hostess during the night )
GREEN BAND B VIP: £59 (Includes priority entry, the best seats in the house, pre-order options in the bar without ques and a private hostess during the night)
GREEN BAND B: £37
YELLOW BAND C: £35
PURPLE BAND D: £29
About the tradition
The original name of this special day is Saint Lucy's Day, however, in Sweden, we simply call it Lucia. Swedes have been celebrating Lucia for 400 years. The Queen of Light herself is an ancient mythical figure with an abiding role as a bearer of light in the dark Swedish winter. Lucia was a young Christian girl who was martyred, killed for her faith, in 304. Back then the persecuted Christians in Rome were hiding in the catacombs under the city. She would secretly bring them food but had to wear candles on her head for her hands to be free. The story was told by Monks who first brought Christianity to Sweden.
The main celebration takes place on December 13th, while there are candlelight processions the week before as well. On Lucia's day, you will see thousands of young girls and boys emerge from the darkness, gently silencing the crowds with a procession of light and beautiful singing. Today the action usually begins before dawn in schools, churches and offices. The procession is led by the picked Lucia, dressed in a long white gown with a red sash and a crown of lights.
Videos and photos from previous years (also see below)
Photos:
https://bit.ly/Lucia2019London
https://bit.ly/LondonLucia2017
Videos:
Lucia Night with Molly Hammar
https://www.youtube.com/watch?v=x7TELQN7J4I
Lucia Night's with Miriam Bryant
https://www.youtube.com/watch?v=YZBTFm3UbEg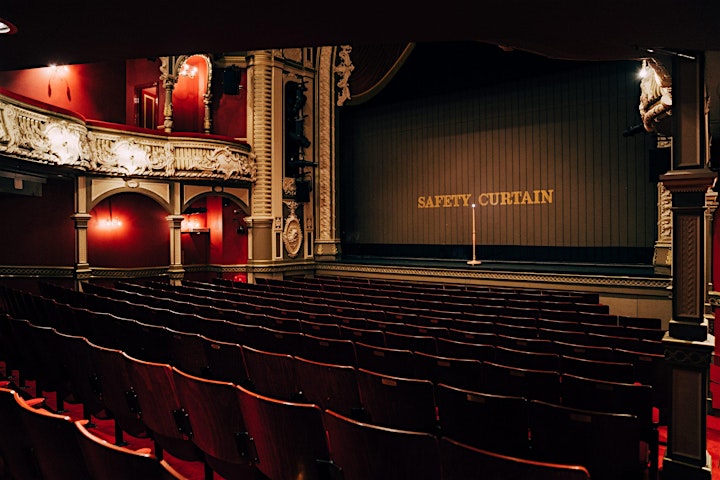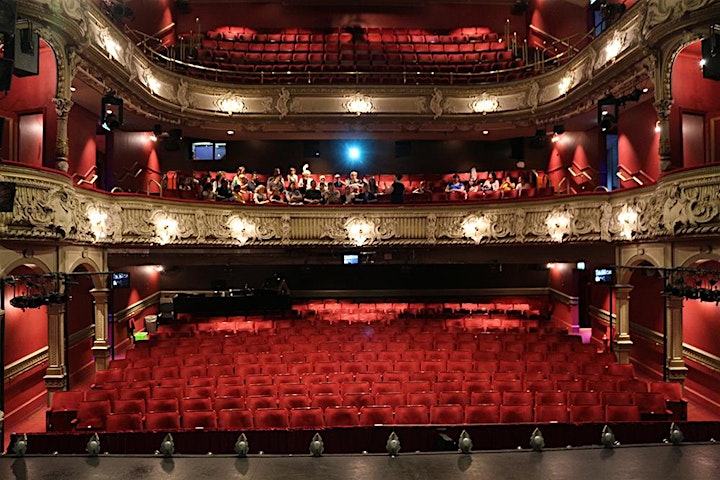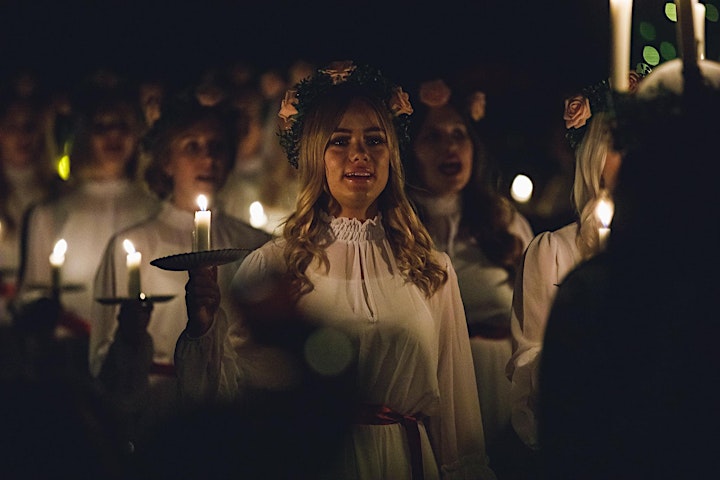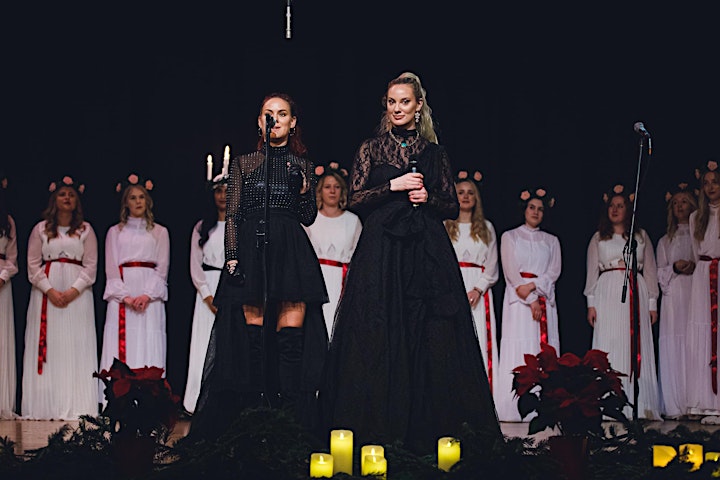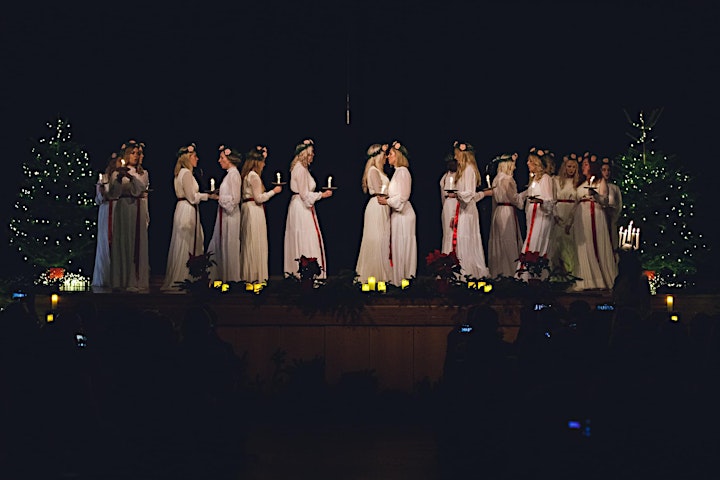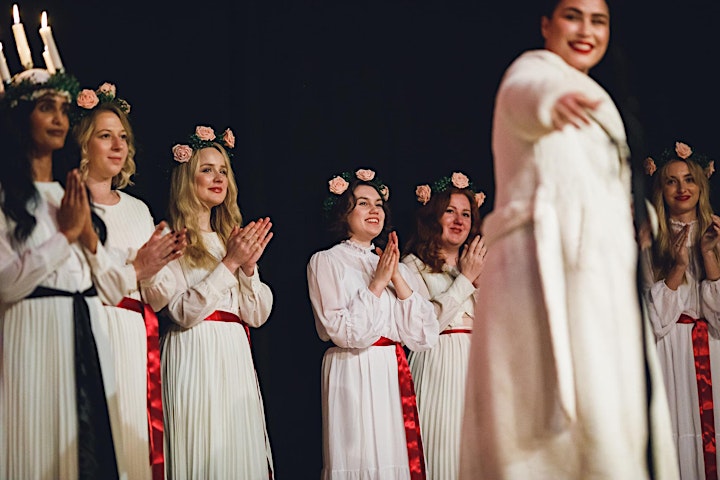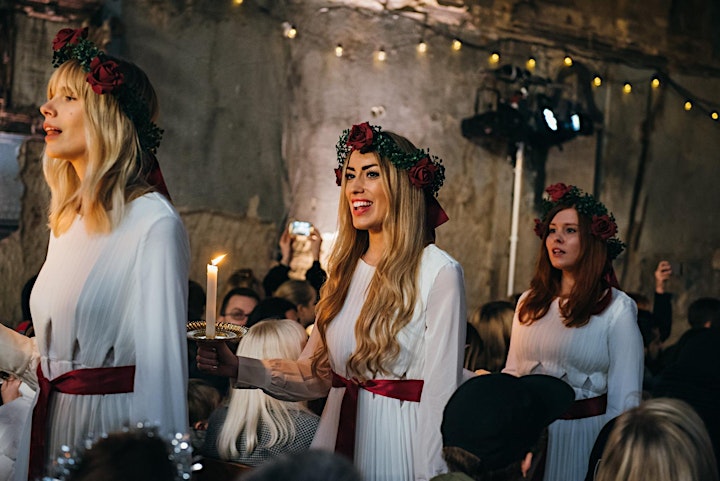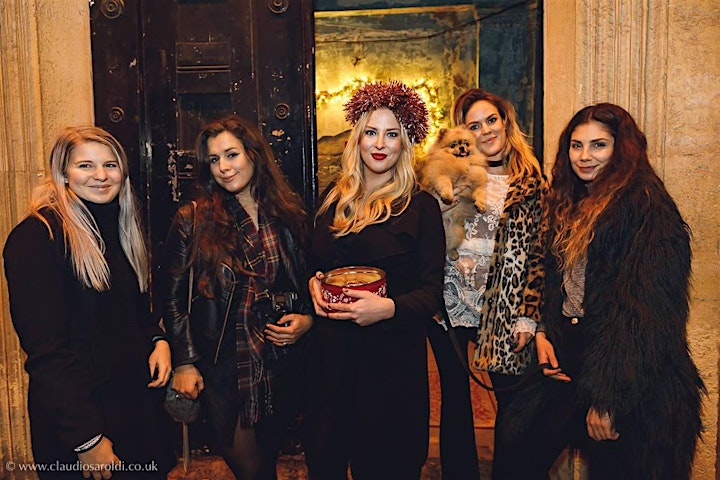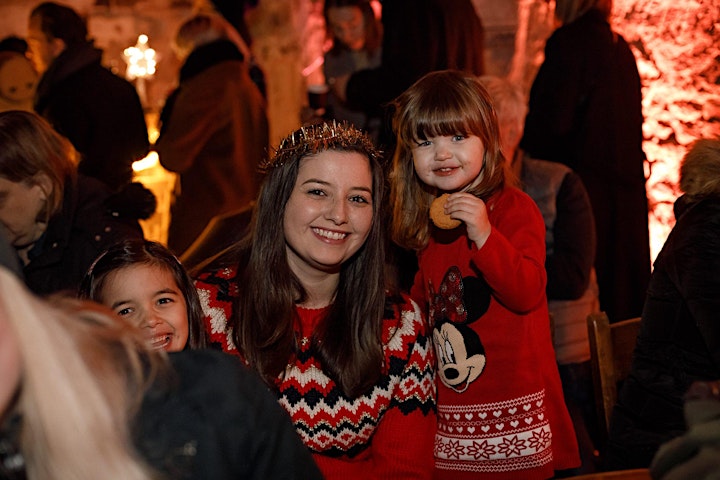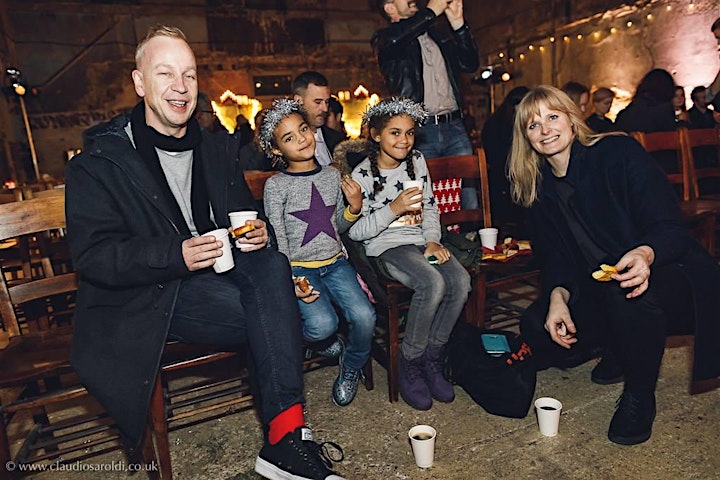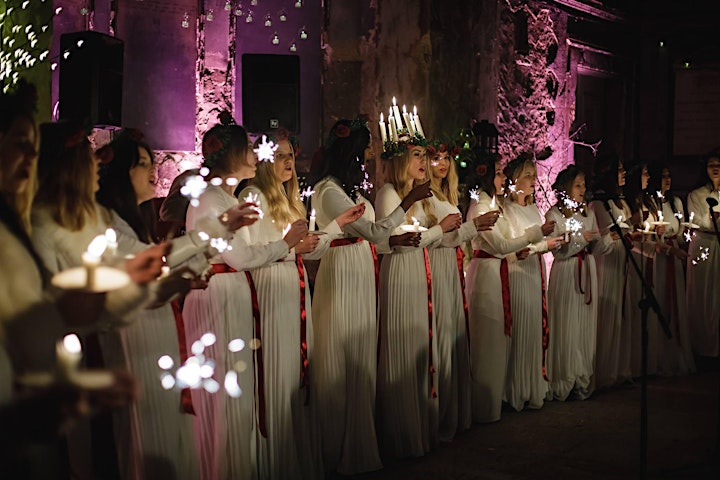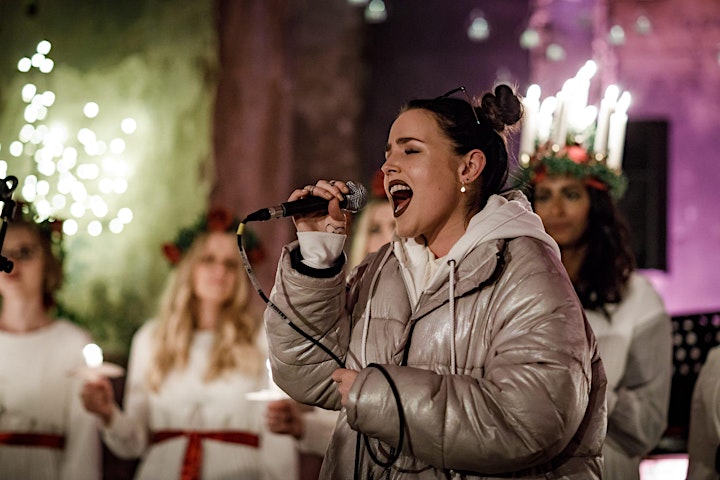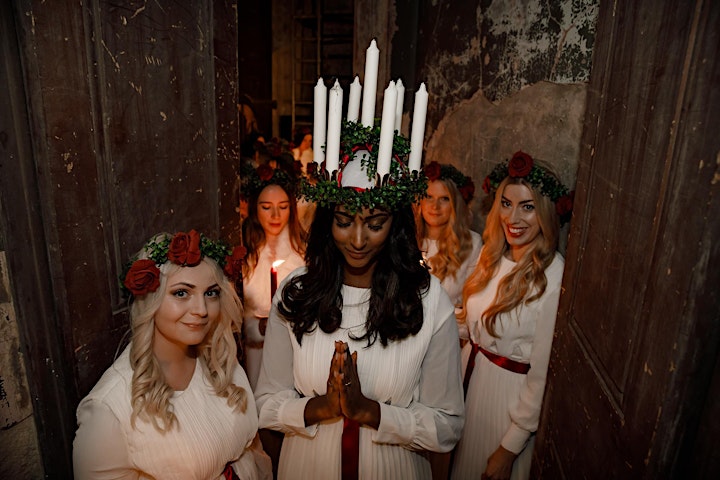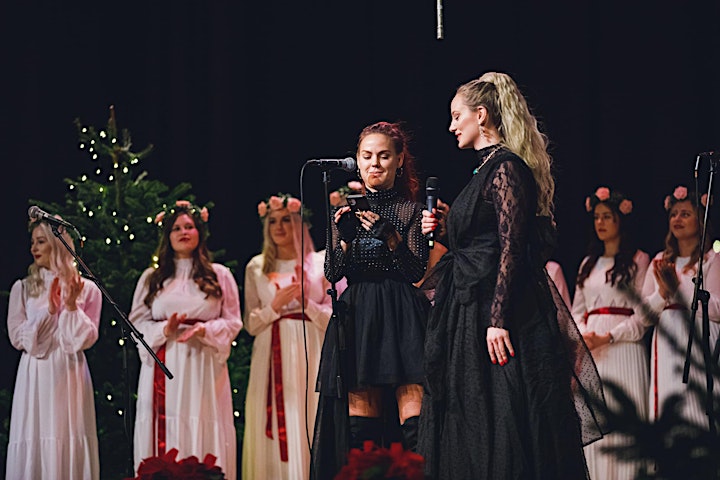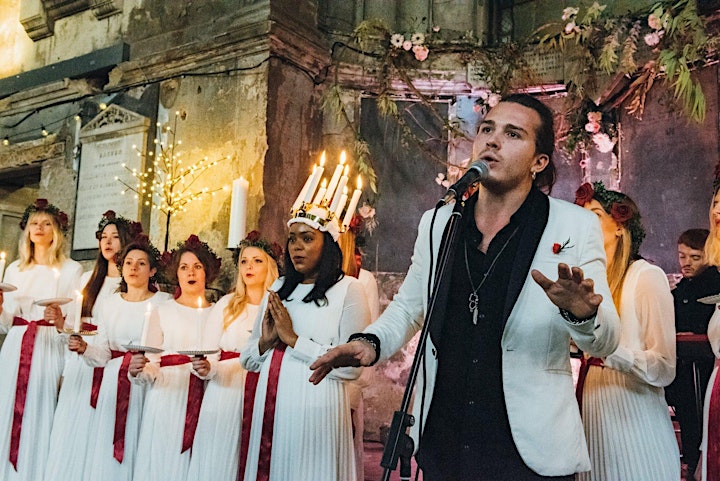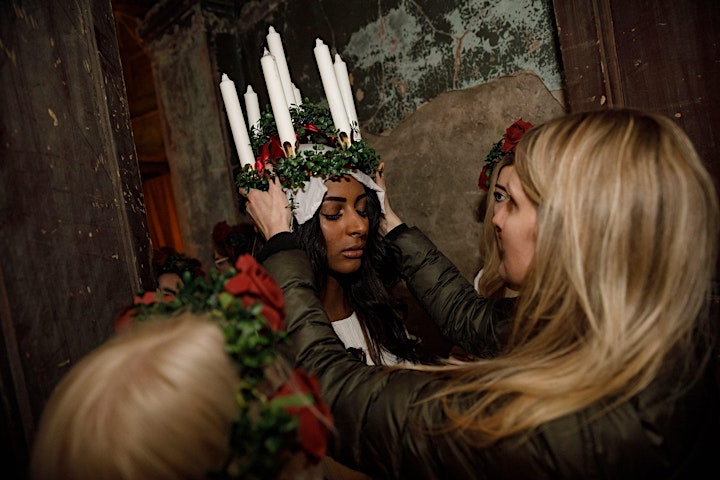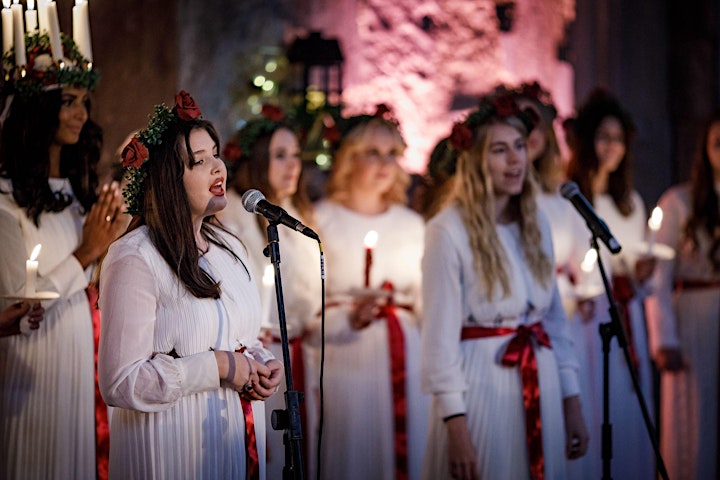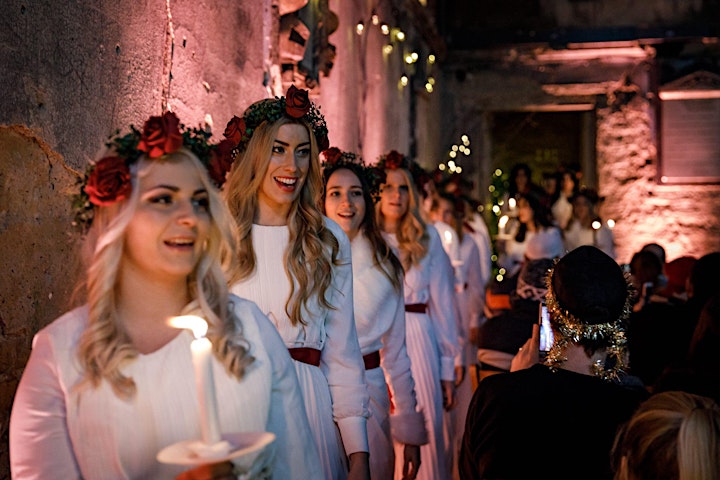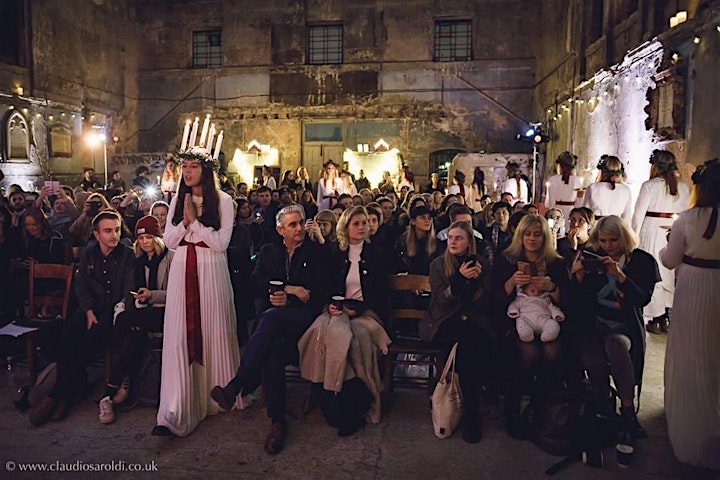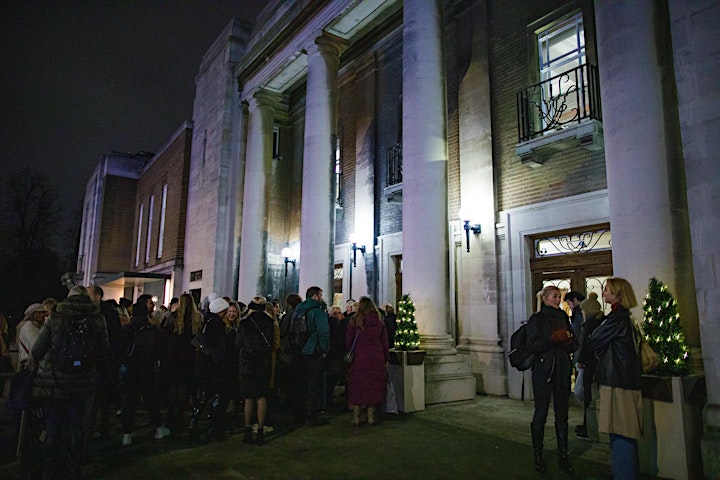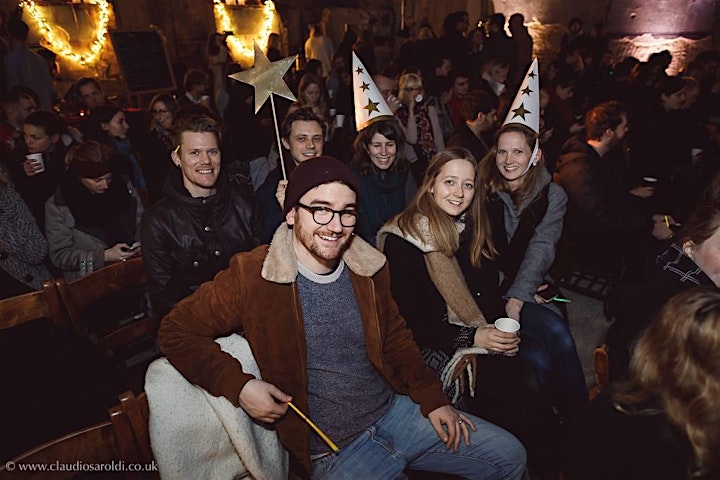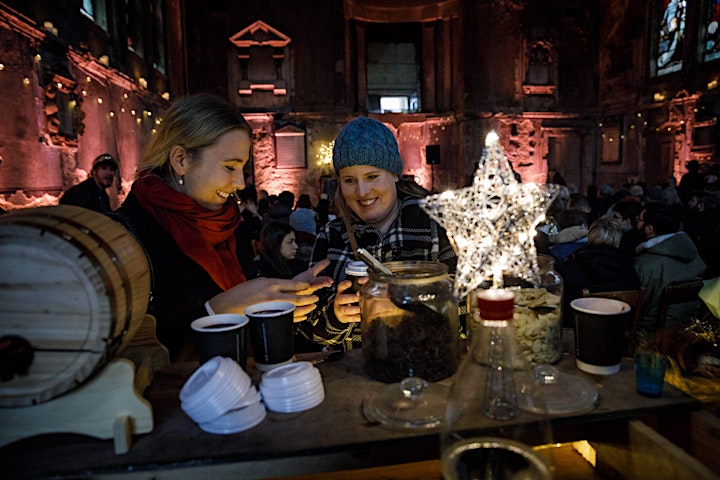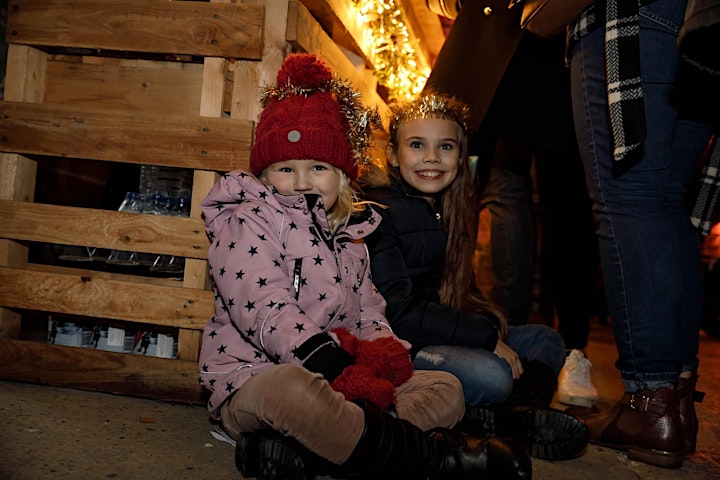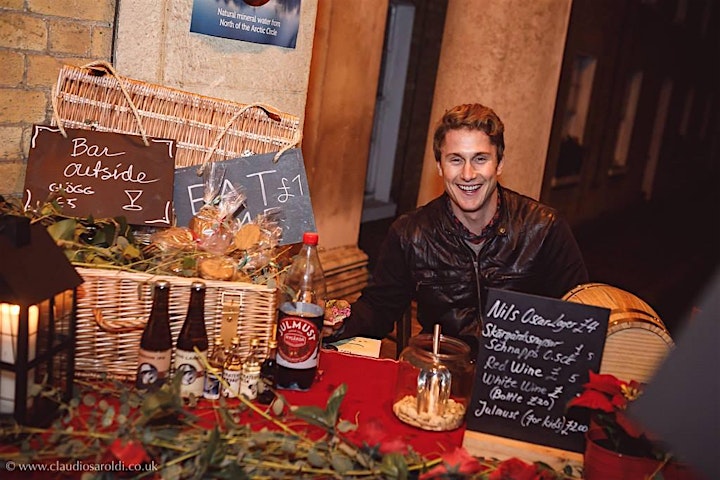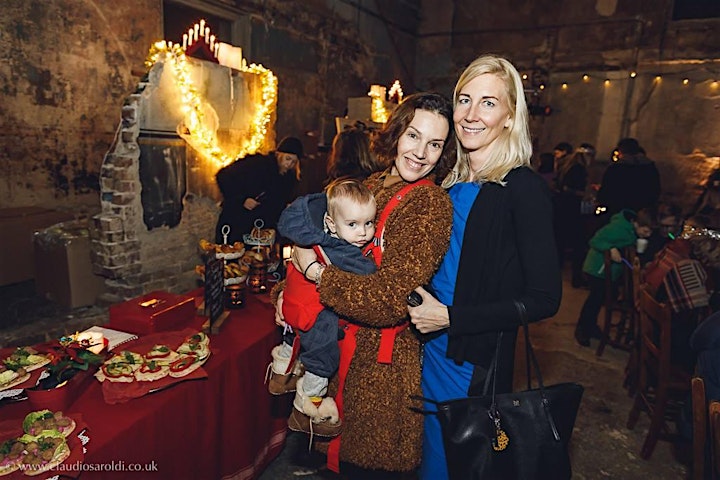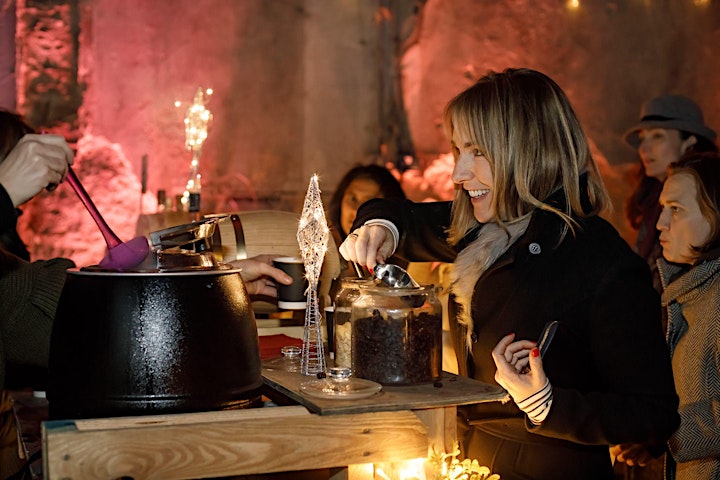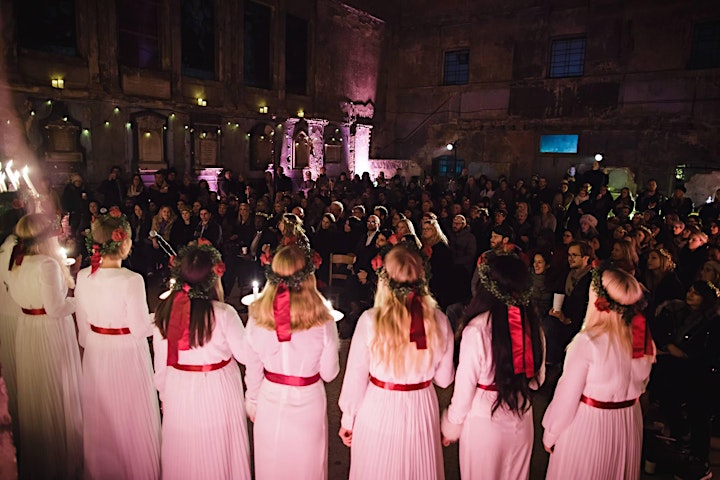 Organiser of LondonSwedes Lucia Night with Måns Zelmerlöw - SOLD OUT