Description
Our property networking event is becoming legendary!
Our meetings bring together both investors and the professionals servicing the property industry generating high-quality discussion and information exchange. This event is suitable for those new to property investing and also those who have existing property portfolios. Our monthly guest speakers are always experienced and have much knowledge to share. Networking is also very much a feature of our events. We are not a huge group, but the quality is definitely there!
These meetings are held 4th Tuesday of each month and are jointly hosted with Najinder Mahal.
Everything Property - Work Hard, Live Free
Presented by Sue Sims

Her property journey from buying her first property, some of her successes and what she learnt from the mistakes I made and how her passion for property now allows her to help other people. She'll also talk about some of the myths in the property world and whether they are right for the current market.

Sue bought her first buy-to-let property at 21 - a shop with a flat over it. She didn't do much with it for the next 16 years. But then she started investing in more properties, getting more educated, meeting more people and going in on some joint ventures.

Now 30 years on and she has 42 properties in and around Birmingham. Her portfolio covers a wide range of business models from 2 and 3 bedroom houses and flats rented out to families as straight forward buy to let homes, some 4 bedroom houses which are leased to a housing association, a couple of 5 bedroom HMOs and 5 serviced accommodation apartments.

Just 8 years ago Sue began working in lettings and set up her own lettings agency 4 years ago which specialised in working with BTL investors. In September 2017, Genie Rooms was launched - a specialist HMO management agency - of which Sue is one of 3 directors. Genie Rooms manages almost 300 rooms and just under 140 properties in total.

In addition to running her own portfolio and lettings businesses, Sue also mentors new investors to help them get a better return on their investments, has a successful sourcing business and runs Partners in Property network meeting. Partners in Property is a day time meeting with meetings in Birmingham and Bridgwater, Somerset.

In Sue's words "I have worked very hard for many years and as a result, I do what I love every day and best of all I am now able to help other people through my passion for everything property"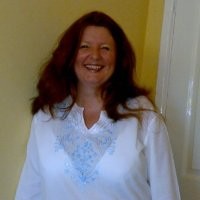 We hope you can join us - this is proving to be a very popular event and booking is essential as there are limited places available.
Where can I park
There is free local parking after 6.00 pm at the Waverley car park in Long Eaton which is a 1-minute walk from the venue.
How do I contact the event organiser
Email hello@longeatonhub.co.uk or telephone 0115 871 9948