Sales Have Ended
Registrations are closed
Thank you for reserving a place on the First UK Machine Quilting Academy!
Sales Have Ended
Registrations are closed
Thank you for reserving a place on the First UK Machine Quilting Academy!
Description
Top International Quilt Teachers and Handi Quilter Ambassadors Kimmy Brunner and Kelly Cline will be teaching on standup and sitdown Longarm Quilting Machines. Come and learn from the experts and raise your quilting to the next level! Both of these exceptional teachers have been awarded Quilting Teacher of the Year in the USA.
Pinhole Quilting have teamed up with experienced Retreat organiser Christine Porter of Cabot Conferences to make this a really special event.
Standard price is £1095 from
10am 1st September 2017
You can book up to two tickets.
Programme
Friday 16th February 2018
Friday 2pm Academy Starts!
2:30pm to 5:30pm - Grid-based Fills with Kimmy Brunner and Quilting Vintage Introduction and Trunk Show with Kelly Cline.
6pm Cocktail Reception
Friday Evening - Dinner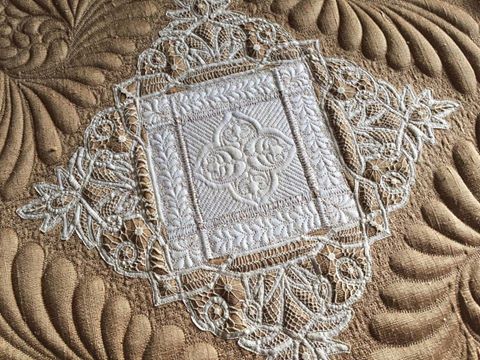 This gorgeous vintage cushion made by Kelly Cline will be raffled for charity at the event! It could be you!
Saturday 17th February 2018
Sitdown Quilters - Kelly Cline - Quilting Vintage
Standup Quilters - Kimmy Brunner - Mastering Rulers from Beginner to Intermediate
Saturday Evening - Dinner followed by shopping and demonstrations in the Ball Room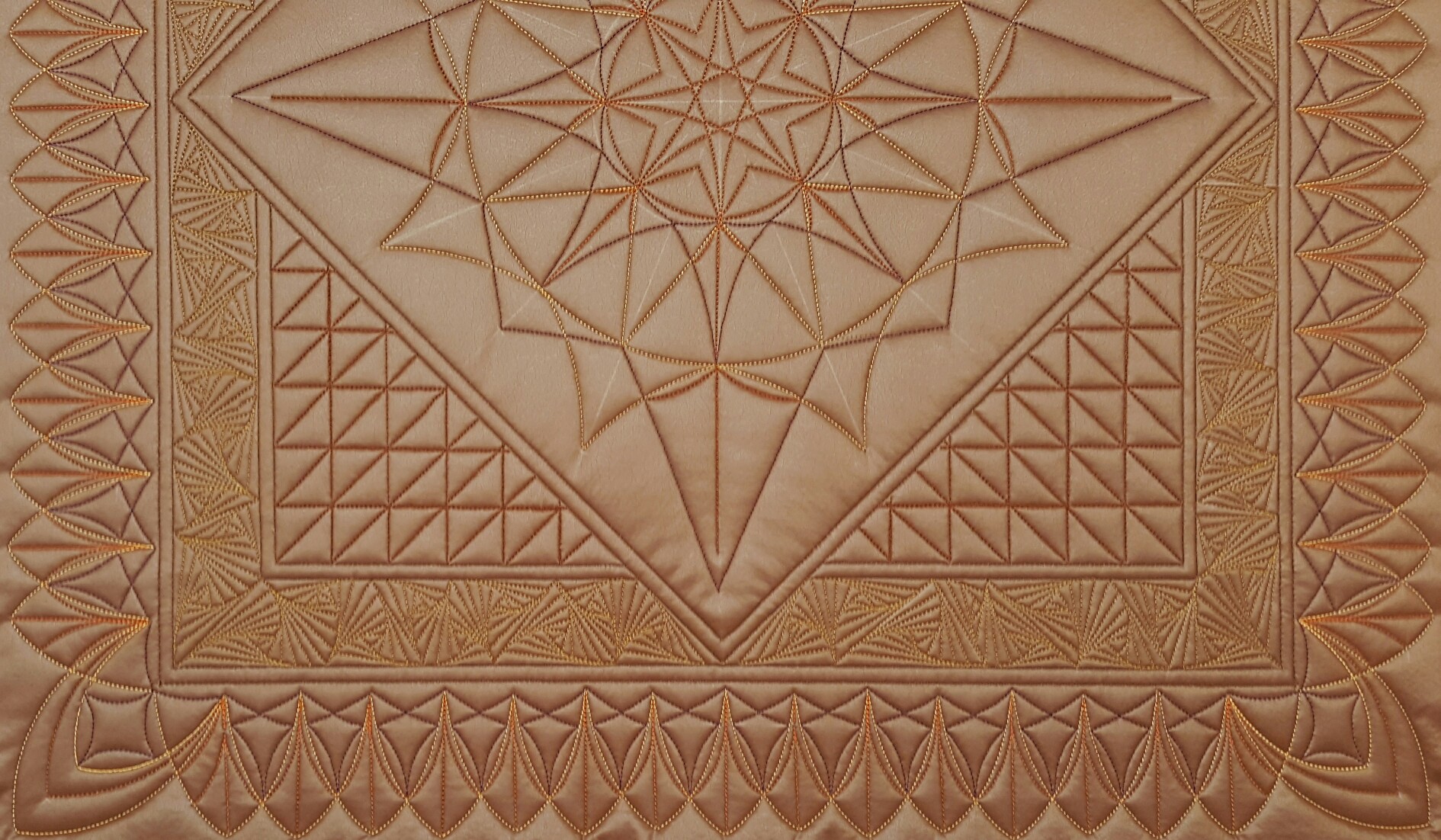 Mastering Rulers/Templates for Intermediate
Sunday 18th February 2018
Standup Quilters - Kelly Cline - Quilting Vintage
Sitdown Quilters - Kimmy Brunner - Mastering Rulers from Beginner to Intermediate
Sunday Evening - Dinner
Monday 19th February 2018
Standup and Sitdown Quilters 1.5 hours each of a hands on fun class with Kelly and Kimmy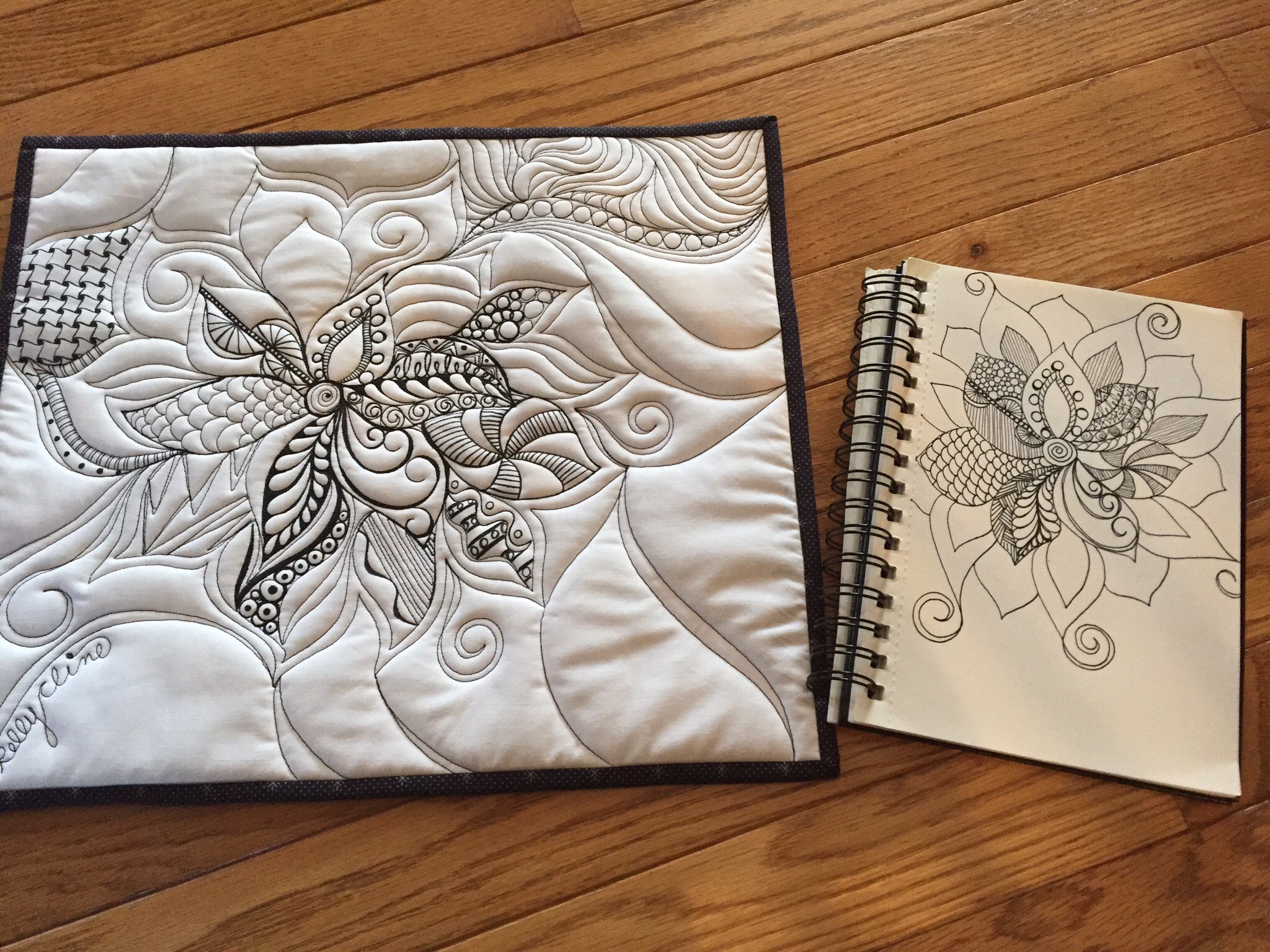 Doodle, draw and quilt with Kelly Cline
Afternoon - Choice of sessions including:
Technical Training including maintenance and timing of your machine

Quilting as a Business

Finishing, Binding and Showing your Quilts

Forum

Raffle and Closing Session

Gala Dinner and Prize Giving!
Bookings open on August 25th 2017 at 10am for Handi Quilter owners on Eventbrite.
On 1st September 2017 at 10am bookings will be opened up to other quilters who are interested. You do not have to own a Longarm Machine or a Handi Quilter to attend the class (subject to availability of spaces). Spaces are limited and will be allocated on a strict "first come first served" basis. Please note that all bookings need to be made on Eventbrite.
To see Kimmy and Kelly's work you can visit their websites:
http://www.kellyclinequilting.com/
FAQs
What is the cost?
Standard Price £1095 from 10am 1st September 2017 is a single room for both standup and sitdown quilters for four nights en-suite accommodation. It includes all meals and tuition, Gala Dinner, use of machines, fabrics, goody bags and prizes. There are options for additional nights.
Sitdown quilters will have sole use of a machine. Standup quilters will share a machine.
What are the payment terms?
Payment of £300 by credit or debit card on Eventbrite reserves your place.
The balance of your booking is due by 1st November 2017 by Internet Banking or Credit Card. Further details and a reminder will be sent. These prices include VAT.
What's the refund policy?
The deposit of £300 is non-refundable.
Can I bring my partner / husband?
Definitely and they will be very welcome! The cost for an additional person sharing the room and not taking part in the Academy is £350. This includes shared accommodation, breakfast, lunch and dinner from 16th February and checking out on 20th February 2018.
Can I share a room with my friend?
Sharing a room is not a problem - just indicate in the text box on the booking details who you are sharing with. The cost of Academy sharing a room is £1050 instead of £1095 (single).
Can I arrive early and stay an extra night?
The cost of a Twin room the night prior to the Academy is £150 (£75 each) or Single is £125.
I only live in Bristol or want to stay elsewhere - can I just pay for the tuition?
The cost of Academy tuition, use of the machines, lunch and dinner without accommodation is £750.
I have a Handi Quilter Sweet Sixteen / Pfaff powerquilter 16.0 and would like to bring my machine instead of using a rental. Can I do that?
Yes. We have space for four additional sitdown machines.
The price for bringing your own machine (it must be either a Sweet Sixteen or Pfaff powerquilter) is £995 including VAT (single occupancy) from 1st September 2017. This includes everything in the full Academy price except the use of our machine. Please bring all your leads, feet and table. We can assist with setting it up on Friday.
While I'm at Academy can I have my machine serviced?
Yes. If this is of interest please contact us at quilt@pinholequilting.co.uk so that we can discuss further.
Beginners Templates / Rulers with Kimmy Brunner