Join us for the book launch of LONGER DAYS by Fred Roy with a Foreword by Julie Hesmondhalgh.
About this event
This book really impressed me. What a character, what a life! A rattling good read by a superb story-teller. Longer Days left me heady with history, politics, art and culture, and a sense of the fleeting nature of even the longest life. It made me want to live better, more fully, as the best memoirs often do!
Julie Hesmondhalgh.
A handwritten memoir by Fred Roy, who spent the last ten years of his life in Manchester, lay for 23 years after his death in 1999 in an old captain's chest. Finally rescued and transcribed by his daughter Hazel Roy as a lockdown project it is a fascinating glimpse into a vanished world. Born in South London in 1907, to working class parents, Fred was a lifelong socialist, and his adventures in activism form the backbone of his invigorating memoir. His story is redolent with imagery of horse drawn trams, music hall stars, long working days unfathomably long cycle rides and survival through the Blitz. Leaving Elementary school at 14 he was self-educated through books politics and eccentric friends who like him disdained convention and took the less travel road.
The book abounds with anecdotes and acerbic wit. He crossed paths with Marie Lloyd and Ivor Novello and crossed swords with the infamous Lord Haw Haw, helping to regularly break up Black shirt meetings in the 1930s. Describing the days of his youth with a visceral intensity this is both a delightful and a very funny read by a man who loved life and made good use of it. An inveterate letter writer he kept many a paper busy with a bombardment of missive often using vitriol instead of ink. Some of these will be shared at the launch.
Join his daughter Hazel Roy and family and friends to celebrate the publication of this amazing memoir.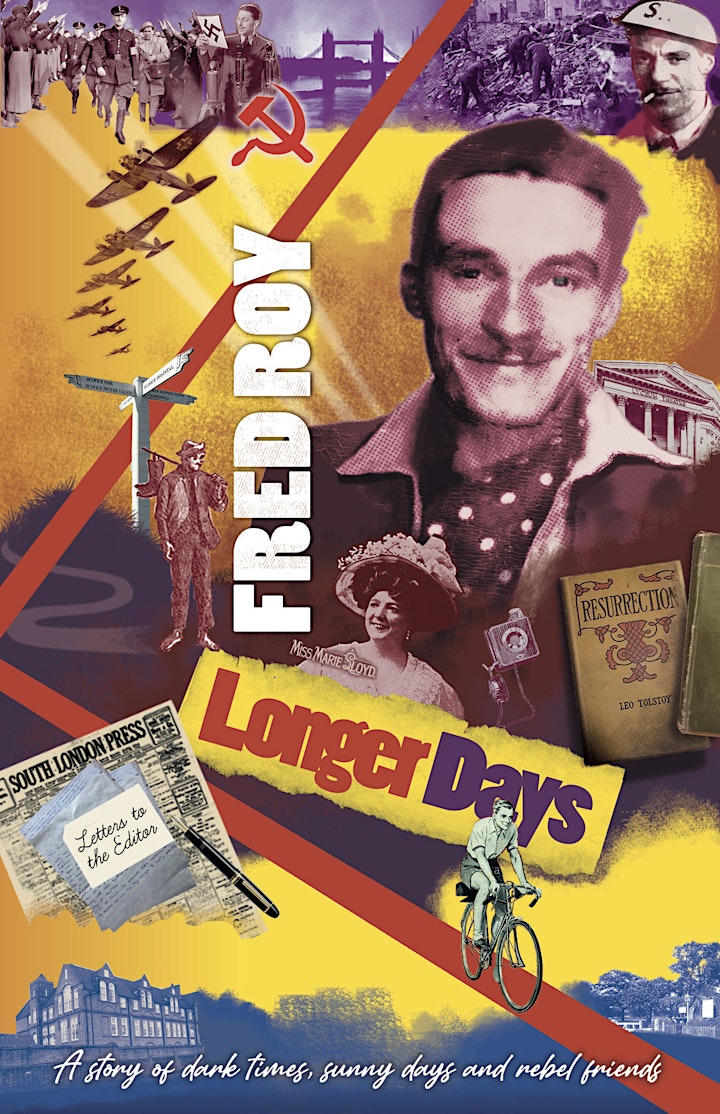 Organiser of LONGER DAYS Book Launch