Description
Join us for an evening of captivating world music and inspiring talks, in support of wildlife conservation, with a special focus on birds.
Vocal ensemble Peregrina EnChantica will present an original song-cycle, created by composer Zory Burner, dedicated and inspired by birds and nature. The evening will also feature thought-provoking presentations by special guest speakers from the wildlife conservation world.
The ensemble presented a first edition of their "Look Up" concert series in early 2017, followed by the project being awarded a grant from Arts Council England to complete Zory Burner's song-cycle.
They're now bringing to you a very special and exclusive concert, "Look Up in Words & Music", featuring prominent guest speakers, including Dr Mark Avery, Charlie Moores, Dr Debbie Pain, as well as dedicated video messages from David Lindo (a.k.a. The Urban Birder) and the young Findlay Wilde.
Zory Burner started developing the "Look Up" project in early 2015, with the creation of an anthem for UK's National Bird Vote, organized and lead by David Lindo, a.k.a. The Urban Birder. Written for vocal ensemble Peregrina EnChantica,"Sub Dio" was their first released single and the birth of the nature-themed song-cycle. This initiative grew into a progressive collaboration with several major wildlife conservation organizations, turning the ensemble into musical ambassadors of their causes.
These partnerships were strengthened as Peregrina EnChantica serenaded birding enthusiasts and experts alike, including RSPB's CEO, Mike Clarke, Chris Packham and many other prominent conservationists, with Zory's special dedication to the endangered species, "Forgotten Names", in support of RSPB's Skydancer & Hen Harrier Life projects on Hen Harrier Day 2016 and 2017, organized by Birders Against Wildlife Crime at Rainham Marshes Nature Reserve and at Birdfair festival 2017 - the "Birders' Glastonbury", at Rutland Water Nature Reserve.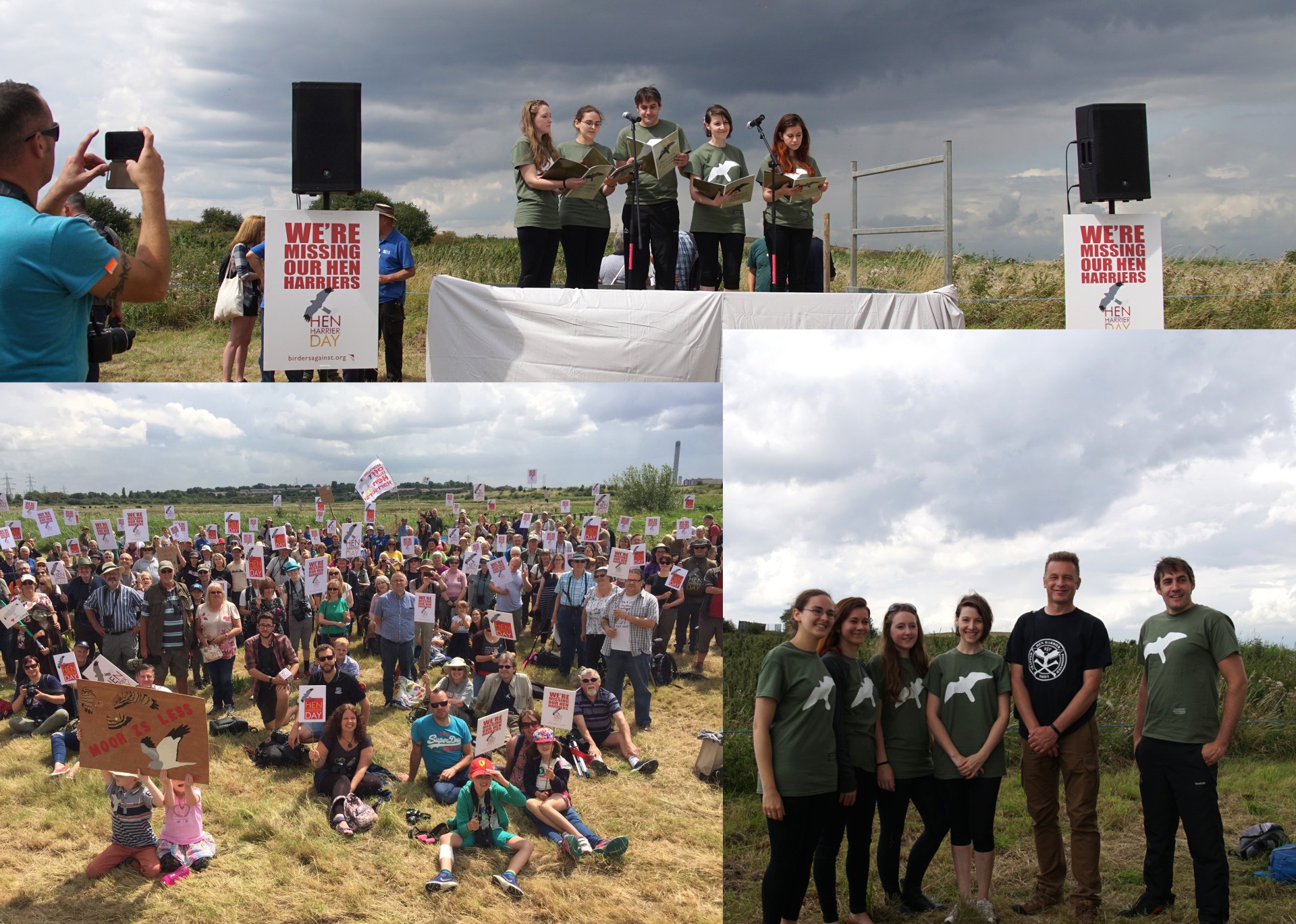 Peregrina EnChantica are highly enthusiastic about their continued support of this important cause and to bring a new impulse, a new perspective to nature conservation, through artistic contribution.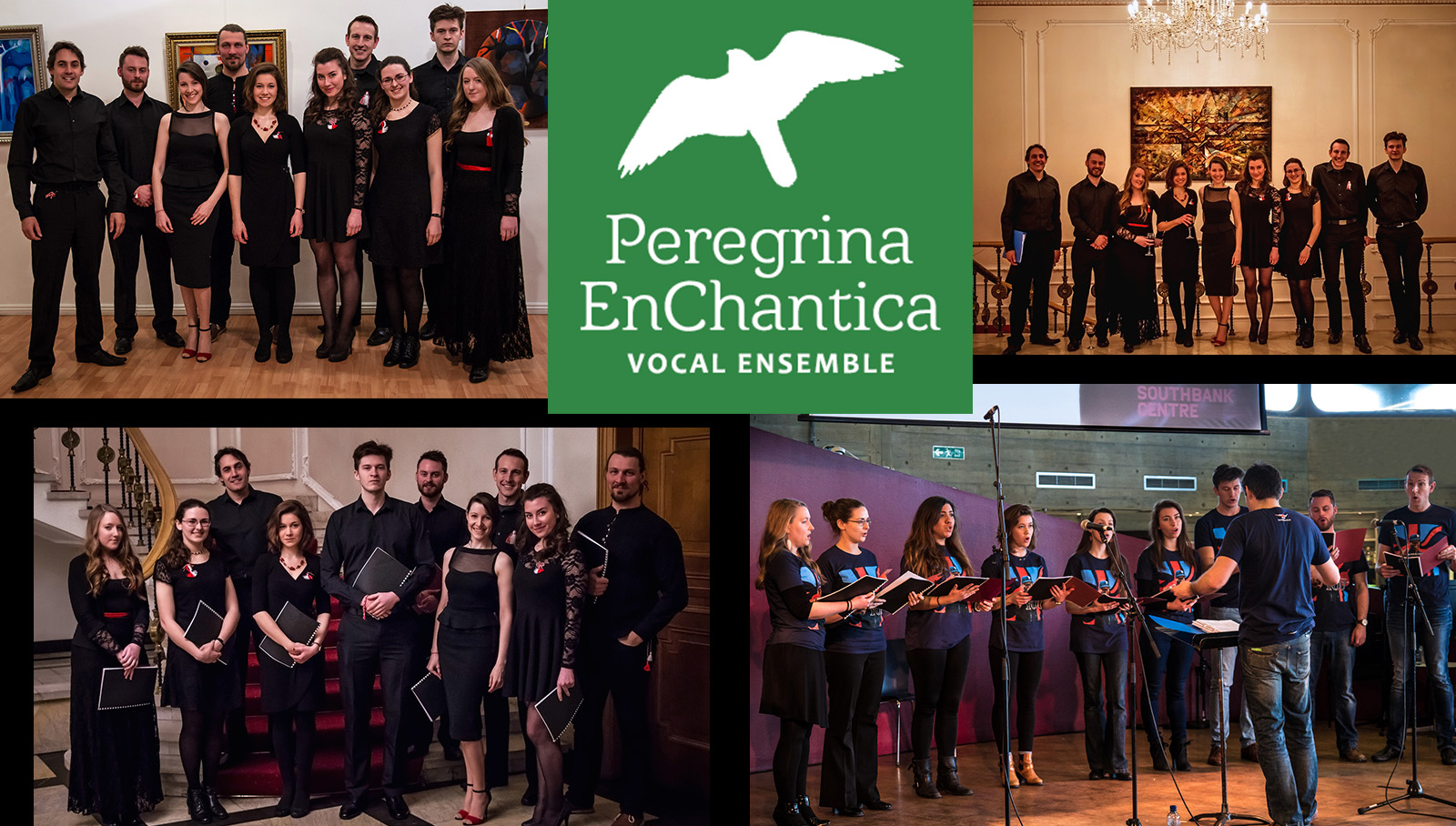 ---
Peregrina EnChantica is a London-based vocal ensemble, named after the Peregrine falcon, and aiming to 'enchant' the audiences with performances of fully original music by its founder, composer Zory Burner, within the world fusion and contemporary classical genres.
The ensemble has built an impressive track record in very short time, through a concert series under the motto "A Journey On The Wings Of Music", filming a music video in contribution to UK's National Bird Vote, of its first single "Sub Dio" (Under the Open Sky), and taking part in multiple festivals, among which the Southbank Centre's Chorus Festival, the International Youth Festival of Arts, "The Muses" at Sozopol, Bulgaria, where Peregrina EnChantica was awarded first place in four categories and the Brandenburg choral festival of London 2016.
The ensemble's latest project, "Look Up", funded by Arts Council England, includes a concert series of Zory Burner's original song-cycle, dedicated to the protection of nature and wildlife, with a special focus on birds. Presented on Hen Harrier Day 2016-17 at Rainham Marshes Nature Reserve, in contribution to RSPB's Hen Harrier Life project, featuring the ensemble's second single, "Forgotten Names" and at BirdFair Festival in Rutland Water Nature Reserve.