Description
Join us for an evening of captivating choral music and inspirational talks by special guest speakers from the wildlife conservation world.
Vocal ensemble Peregrina EnChantica will present an original song-cycle, created by composer Zory Burner, dedicated and inspired by birds and nature.
Featuring the ensemble's first single, "Sub Dio" (Under The Open Sky), written in contribution to UK's National Bird Vote campaign by David Lindo and "Forgotten Names", a special dedication to the endangered species, in support of RSPB's Hen Harrier Life project and Hen Harrier Day by BAWC.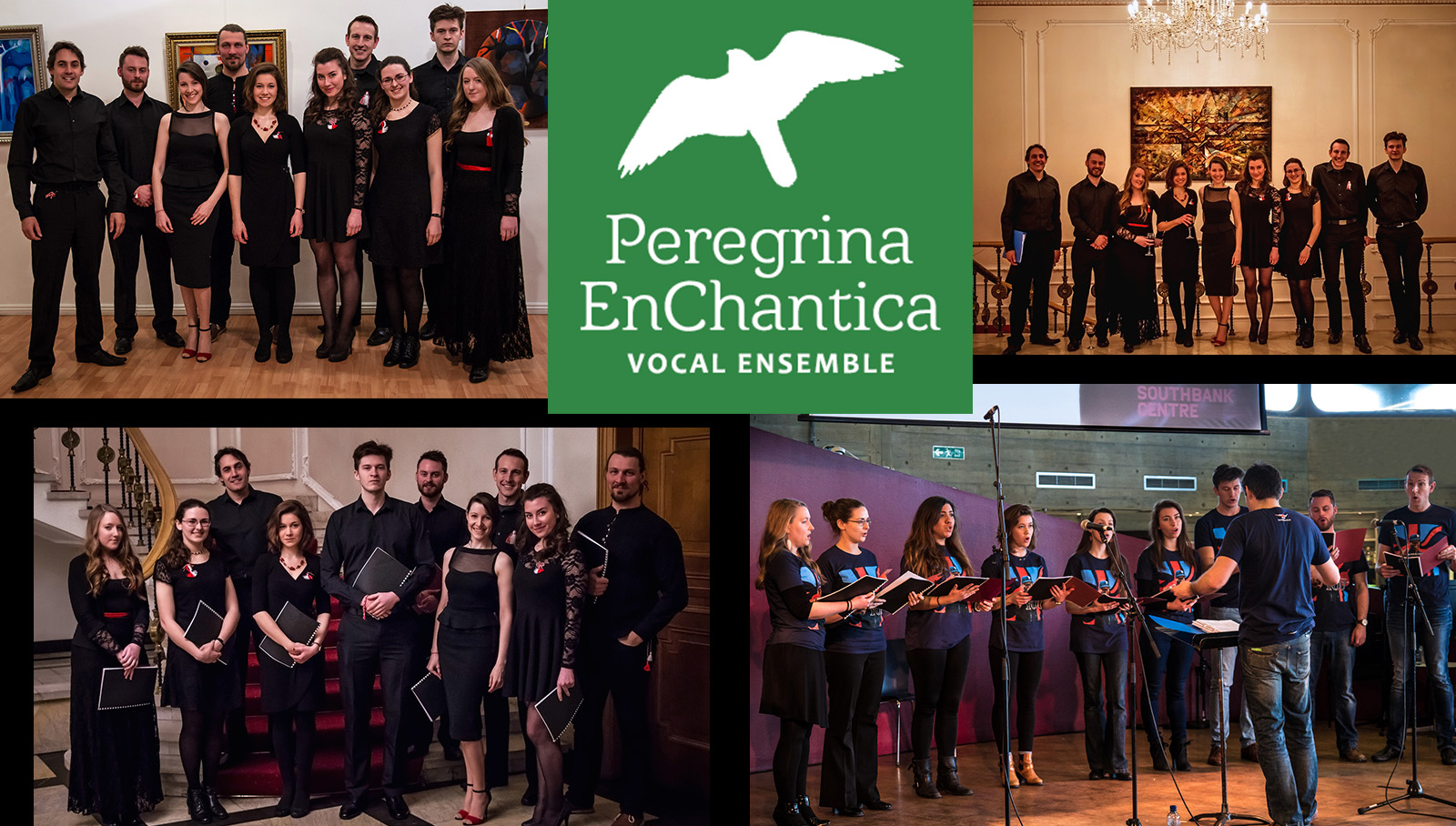 Peregrina EnChantica is a London-based vocal ensemble, named after the Peregrine falcon, and aiming to 'enchant' the audiences with performances of fully original music by its founder, composer Zory Burner, within the world fusion and contemporary classical genres.
The ensemble has built an impressive track record in very short time, through a concert series under the motto "A Journey On The Wings Of Music", filming a music video in contribution to UK's National Bird Vote, of its first single "Sub Dio" (Under the Open Sky), and taking part in multiple festivals, among which the Southbank Centre's Chorus Festival, the International Youth Festival of Arts, "The Muses" at Sozopol, Bulgaria, where Peregrina EnChantica was awarded first place in four categories and the Brandenburg choral festival of London 2016.
The ensemble's latest project, "Look Up", funded by Arts Council England, includes a concert series of Zory Burner's original song-cycle, dedicated to the protection of nature and wildlife, with a special focus on birds. Presented on Hen Harrier Day 2016-17 at Rainham Marshes Nature Reserve, in contribution to RSPB's Hen Harrier Life project, featuring the ensemble's second single, "Forgotten Names" and at BirdFair Festival in Rutland Water Nature Reserve.