A 2 hour interactive online workshop looking at managing mental wellbeing when moving into the workplace in graduate or placement roles.
About this event
University has a big role to play in preparing you to thrive in the future. This workshop aims to give you knowledge and confidence to help you manage your mental health and wellbeing when you move into work.
During the 2 hour session you will learn about how to look after your wellbeing and mental health at work, ways to manage your mental health as a new graduate, and your employers' responsibilities.
What the course provides:
Two hour online interactive workshop exploring ways to look after your mental health in a working environment.
Access to helpful online resources with additional tools to carry on your learning and come back to for future use
A digital certificate that shows your newfound skills and knowledge of the tools and techniques learned which can be used for you CV and future job search
The course and accompanying resources will cover:
- What mental health and wellbeing are
- How work and mental health impact each other
- How to stay well at work and finding support
- How to look after yourself while looking for work
- Managing uncertainty
- Finding support
- Mental health at work and the law
Who is this course for?
This course is for students who would like to learn more about the importance of workplace wellbeing and how to look after their mental health when they start work. It may be particularly useful for students who are thinking about their career choices, moving into a placement year, or who currently have a job.
The course isn't suitable for people who might be experiencing high levels of distress and is not designed to give specific support to individuals.
Delivery
Currently sessions are designed to be delivered online via Google Meet. All online session are will be delivered by an experienced mental health trainer and a co-host.
Resources and information
After the session, attendees will be signposted to further information to support them and to Mind's extensive resources on workplace wellbeing.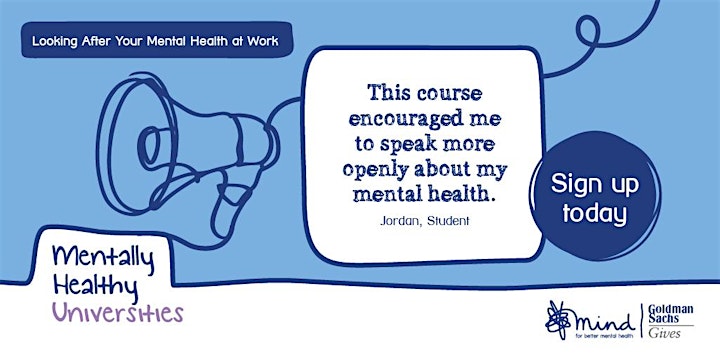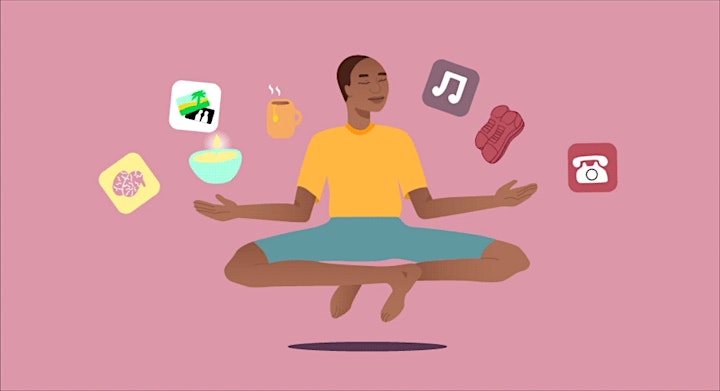 Organiser of Looking After Your Mental Health at Work
Sheffield Mind is one of the leading mental health charities in South Yorkshire.
We are part of the Mentally Healthy Universities Programme which seeks to ensure students are equipped to manage their mental health and thrive at university. We therefore have a number of workshops and courses available to students in 2020-21 and through supporting students and staff hope to reduce the stigma and change the way universities think and act about mental health.