About this Event
NOTE: WE APOLOGISE IF YOU RECEIVED MULTIPLE OF EMAILS.. THERE HAS BEEN ISSUES WITH THE EVENTBRITE. WE WILL SEND THE LINK FOR THIS EVENT 3 DAYS BEFORE THE EVENT. Those who joined or booked for the 2nd July and unable to log in. FREE session will ONLY apply to those who registered.
Once you have registered you will receive the link to join the webinar. It is important you register in advance to make you have no technical problems and to let us know if you are having problems with your registration.
"Carly is a British Autism Advocate who has worked for the inclusion of Autistic women and girls since 2008. Spoken on News channels, Universities, Parliament and was the first British Autistic woman to address the United Nations on Autistic females' rights.
Carly created the first free U.K. online safeguarding course for Autistic girls and has made award winning disability films shown in the UK, USA, Indonesia, India, Rome and Cannes Film festival. Carly was made an MBE in the 2017 New Years Honours list for services to those with Autism.
Since 2017 Carly has endeavoured to continue her campaign for U.K. wide pocket free Autistic safeguarding and elevation proudly holding a public appointment of a member of the UK Honours Committee.
In 2018 Carly was commissioned by the National Autism Charities to author on the updated National U.K. Government Department for Education Safeguarding guidance on Online Safety, Prevent Terrorism and Child Sexual Exploitation as well as working review of Autistics Female specific briefings for The Autism Acts strategy 10 year Anniversary.
In addition to this she has had several submissions to UK Parliament and the United Nation Human rights office accepted and published and a credited contributor to the Parliamentary Office of Science and Technology guidance on Autism for both the House of Commons and House of Lords. She was invited to serve on the National Autistic Society Knowledge and Expert Advisory team, as an independent panel member for the Ministry of Justice for the Heathrow accessibility advisory group, NHS England Immunisation board and Barbican Accessibly.
She is named as UKs Top 100 U.K. female entrepreneurs 2020 and a fellow of the Royal Society of Arts for her duties. Her aim to create social mobility and elevate the most diverse talents in the UK to ensure no talent is overlooked or wasted.
In her spare time Carly runs a free Sunday youth club for Autistic teens in crisis and supports Autistic children out of education.
Website: http://britishautismadvocate.simpl.com/
Audio Recording..... https://soundcloud.com/user-32514319/autism-teen-pregnancy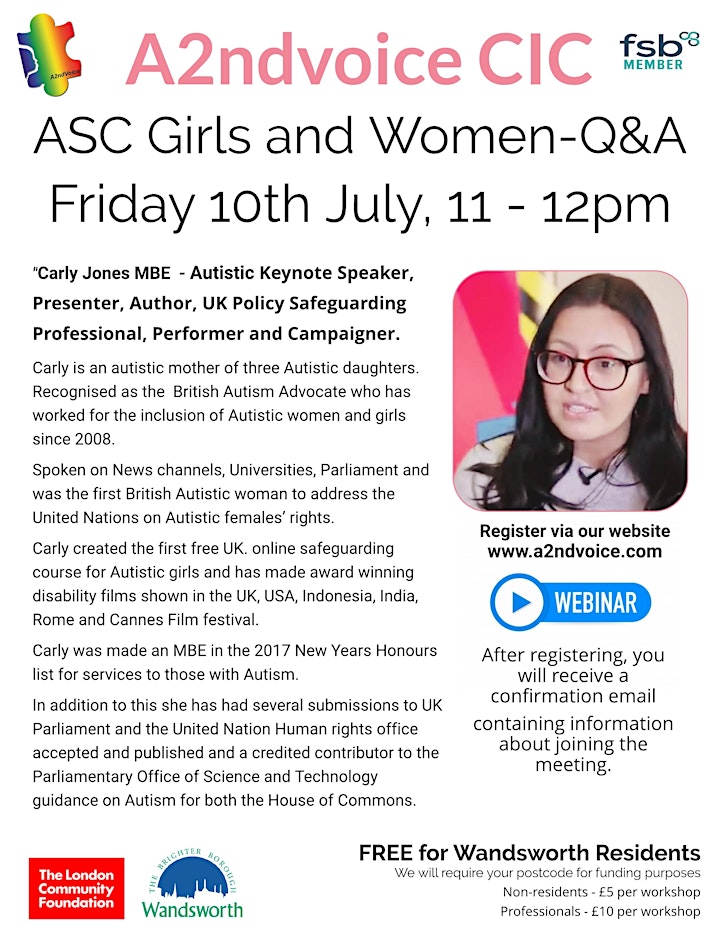 Laurie Morgen is an East Midlands based speaker, trainer and mentor. She has lifelong experience of autism across the spectrum from both personal and professional aspects. Diagnosed with Asperger's syndrome at the age of 44, she found it explained many of her quirks and struggles she faced growing up and into adulthood. Her two sons, now adult, were later diagnosed with Asperger's syndrome and she also supported her niece through the diagnostic process.
After graduating from Sheffield Hallam University in 2010, Laurie worked as a mentor with the National Autistic Society at DeMontfort University in Leicester where, among other things, she ran a social group for students with autism spectrum conditions. She has sat on professional panels, worked with autism researchers across the country, assisted in the development of the ADOS test and taken part in a BBC TV documentary ("Living With Autism", Horizon, 2014). She has spoken at the Autism Shows in Manchester, London and Birmingham besides giving talks and running workshops for parents and professionals. Her workshops have been delivered to front line council staff, GPs, social workers, foster carers, children's home staff and counsellors, to list just a few.
"The diagnosis changed my life completely, and that of my entire family," she says, "almost straight away, I began working with autism researchers. These are the professionals of tomorrow whose growing understanding of autism will change the outcomes for so many children."
Laurie draws on her experiences, work and family life to bring inspiration to those with an interest in autism.
Website: http://www.lauriemorgen.co.uk/
Order Book: https://www.amazon.co.uk/Laurie-Morgen/e/B087JXHL4F/ref=dp_byline_cont_book_1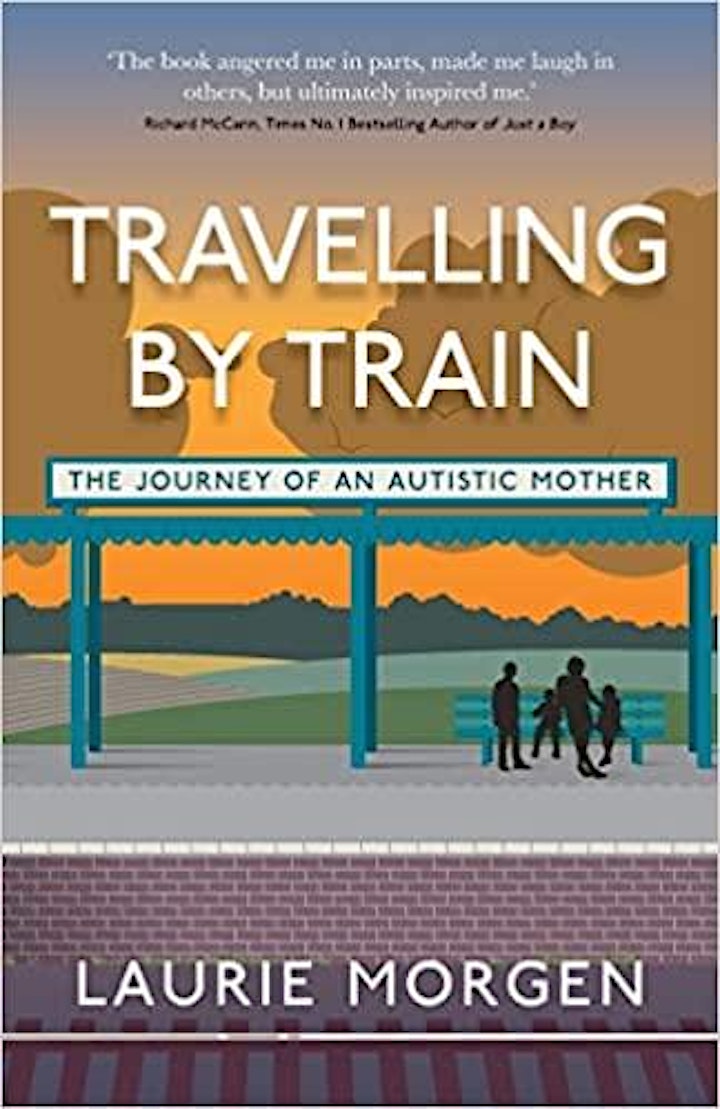 Sarah-Jane Critchley - Founder Different Joy Partnership
Rescheduled , due to technical problems. Priority for those who unable to log in and those who abled to log in.
Sarah-Jane is passionate about helping autistic people, their families, friends and supporters live more joyful lives of their own choosing. She is the internationally recognised author of 'A Different Joy: The Parents' Guide to Living Better with Autism, Dyslexia, ADHD and More...
She is a contributing author to 'Girls and Autism: Educational, Family and Personal Perspectives' Edited by Barry Carpenter, Francesca Happe and Jo Egerton which was published by Routledge in March 2019; and jointly with her daughter, Elizabeth, in 'Educating Girls on the Autism Spectrum' edited by Dr Caroline Bond and Dr. Judith Hebron published by Jessica Kingsley in August 2019.
She has written for Nursery World, SEN Magazine, Network Autism, Charity Finance and ICSA. She has also written online training, 'Introduction to Autism' for AC Education to support adoptive and foster parents.
NB: to be shared with each individual delegate ONLY after payment is received through Eventbrite.
Check her website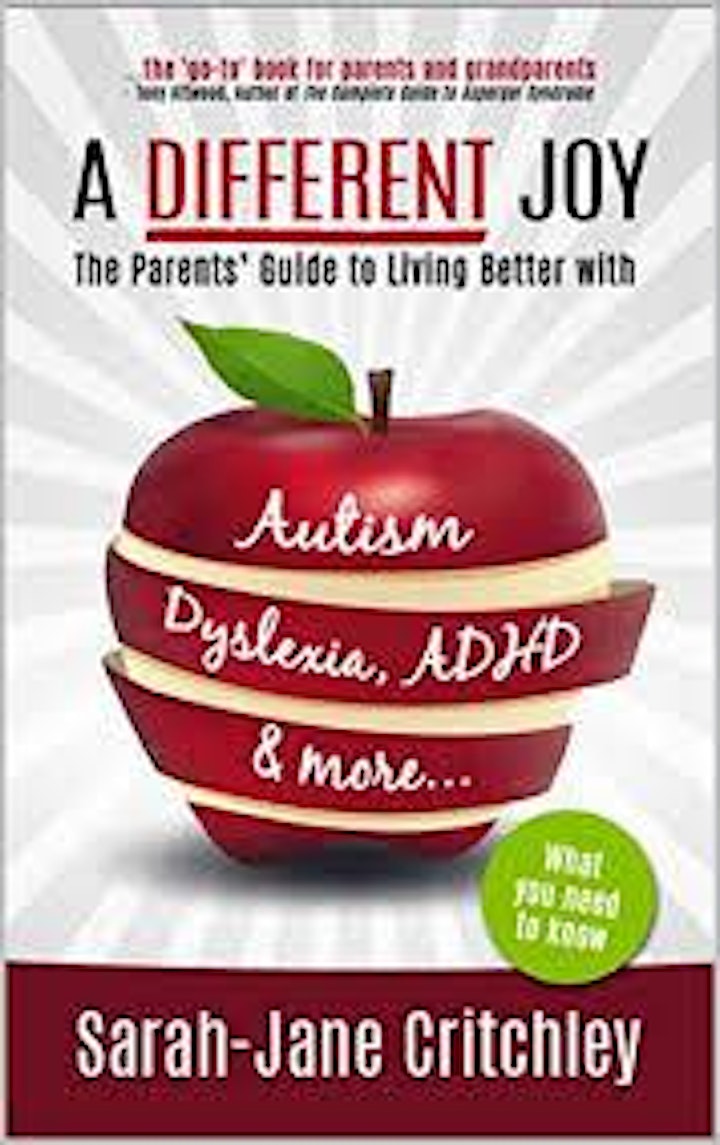 Robyn's book is aimed at young people who have periods, but is very readable for those who care about someone who has periods, the book explains:
- what periods are
- how they are part of the menstrual cycle
- how you can manage them
- information about menstrual cups and cloths pads
- photo step by step instructions
- also a frame which allows you to reveal only one image at a time
Video attached will explain who Robyn Steward is?
Filmed in 2012