Actions and Detail Panel
Looking for a job but feeling lost in translation?
Wed 3 May 2017, 18:00 – 21:00 BST
Description
Are you a migrant, foreigner, expat or you don't like any of these words and just say you were not born in the U.K. But you need to find a job?
If English is not your first language and you need help finding a job, join us in this super amazing workshop.
It's Super practical and you will be able to practise it in class what you learn straight away!
Why you will learn:
The tools to prepare to apply for a Job/role
The screening process and stages you may go through
Interview questions to prepare in advance
Other useful tips
Questions and answers session
Presentation skills
- how to talk about yourself with confidence.
- how to prepare a presentation
- the 5 key points of a clear and precise presentation about yourself
You will practise in class what you learn and you can film/record so you can practise at home so you are able to secure that dream job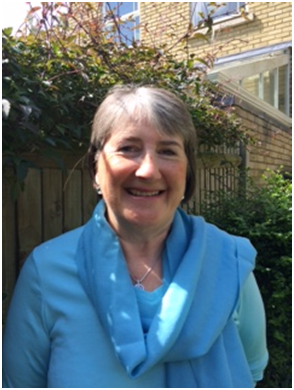 Melanie Symes
Interim HR Consultant and Executive Coach
.
Following a successful career in HR, in international branded retail businesses undergoing fast-paced growth, change, merger and acquisition in Burger King, The Walt Disney Company and Starbucks, Melanie moved into an interim HR career working with BP, Virgin, Avon, Henley, QFBA, ISG, Jacques Vert helping to bring order out of chaos and stability at times of major change and reorganisation.
Passionately believing that 'people' are the differentiating factor in successful organisations she added coaching to her portfolio to help leaders develop their understanding of their impact on others and to reach their full potential. Her commercial understanding of how businesses work and ability to 'call it as it is', enable Melanie to build trusting relationships with her clients that lead to successful changes in behaviour and self-understanding. Having managed large teams of people herself in international businesses she understands the impact that the pressures of work can present and works with her clients to help them retain perspective and a sense of humour.
www.curious-coach.com
Date and Time
Location
Digital Entrepreneurs Academy Head Office
6 Penrose Way
Greenwich Peninsula
SE10 0EW
United Kingdom