About this Event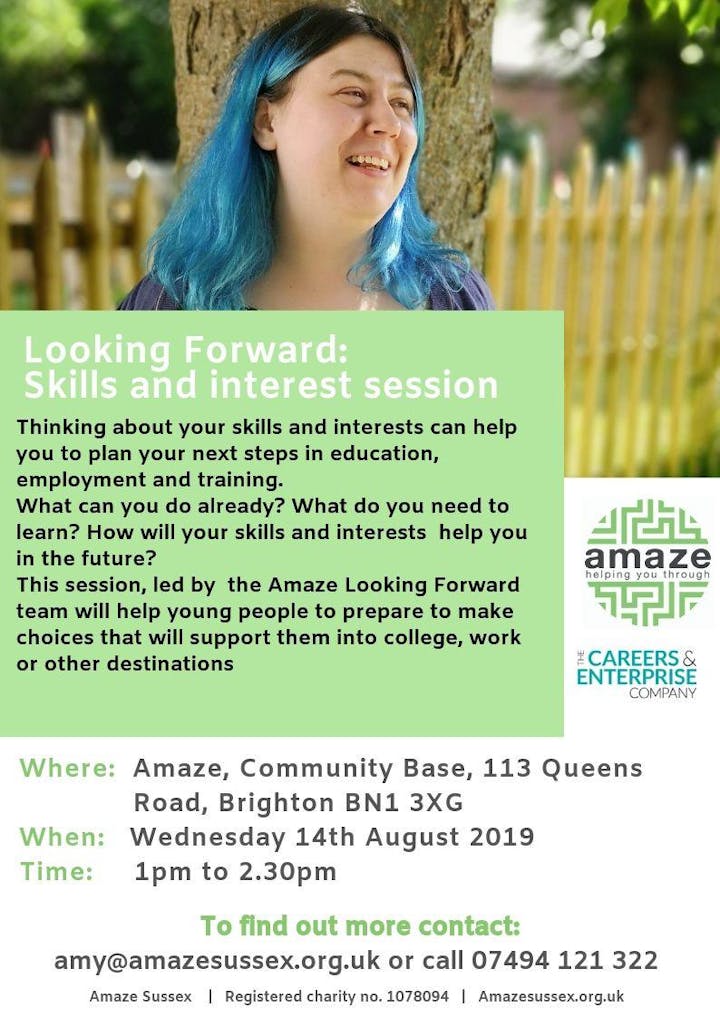 Thinking about your skills and interests can help you to plan your next steps in education, employment and training.
What can you do already? What do you need to learn? How will your skills and interests help you in the future?
This session, led by the Amaze Looking Forward team will help young people to prepare to make choices that will support them into college, work or other destinations.
Looking Forward is a rolling career support programme for young people with SEND aged 14-25. The aims of programme are to help to boost confidence and to increase awareness about employment, further education, training and volunteering which develop the aspirations of the young people. The Skills and Interest workshop is a chance to think about your skills and interests and how they can help you in education, training or work.
The programme will offer young people:
•1:1 information, advice and guidance
• Group Work skills training and workshops in groups looking at employment, skills and qualities for work, CVs, interview skills and applications
• Information fairs for young people and their parent/carers focusing on apprenticeships, job search, post-16 options and employment options
Please note this training session is for 14-18 year olds with additional needs and 19-25 year olds who have an EHC Plan
If you would like to find out more about the Looking Forward programme please contact amy@amazesussex.org.uk