Autism Ideas Cafe event including research symposium
About this Event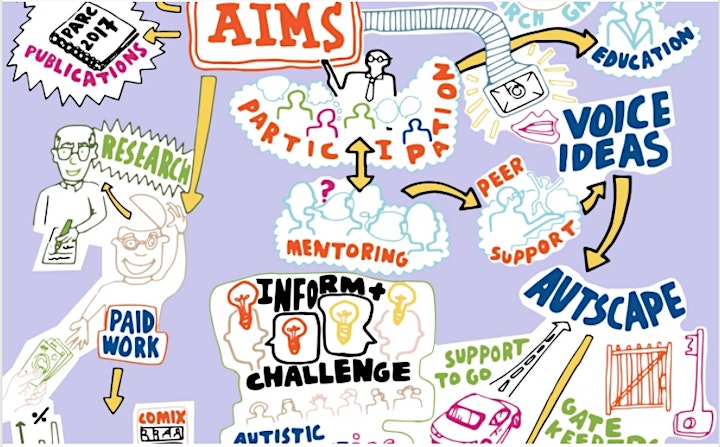 LORIC Autism Ideas Cafe events are an opportunity for anyone with a personal, professional or academic interest in autism to meet, share ideas and collaborate on new projects.
LORIC are delighted to collaborate with The Participatory Autism Research Collective (PARC) to deliver an Autism Research Symposium.
This 'symposium' showcases four autism research projects undertaken by participatory autism researchers at BGU. Participatory autism research is defined as research where members of the autistic community have control over the research agenda and the analysis of, and reflection on, the data that is generated. It embeds the values of the draft framework for inclusive autism research (Chown et al., 2017), including that autism research should be aimed at improving the lives of autistic people.
Each participant in the symposium will introduce an element of their current research and this will then be discussed in the group. Each section of the symposium will last for approximately 15 minutes, with the symposium section of the event lasting one hour. Comment by audience will not be supported during the symposium, but there will be an opportunity for delegates to discuss the event in groups afterwards.
How can autistic people be supported to enter the creative "gig" economy?
Advantages and disadvantages of pursuing a "diagnosis" of autism.
The lived experiences and journeys of autistic teachers.
Is the reading of literature different in autistic and neurotypical pupils?
For more information on PARC, please visit their website: https://participatoryautismresearch.wordpress.com/
This event will be held using Microsoft Teams. Due to the way in which this platform operates, you will be sent an invitation nearer to the date of the event. This requires that your email address will be visible to other event attendees. By registering for this event, you agree to your email address being used in this way.
This event is funded by the Research England Strategic Priorities Fund.
LORIC is part funded by the European Regional Development Fund (ERDF) and part of Bishop Grosseteste University. The LORIC project is receiving up to £2.1 million of funding from the England European Regional Development Fund (ERDF) as part of the European Structural and Investment Funds Growth Programme 2014-2020. The Ministry for Housing, Communities and Local Government is the Managing Authority for ERDF. Established by the European Union, ERDF funds help local areas stimulate their economic development by investing in projects which will support innovation, businesses, create jobs and local community regenerations.
For more information visit https://www.gov.uk/european-growth-funding