Come visit the artist's open studio from 6-7 Mar 2021, and be a part of a collaborative papermaking project exploring loss & liminality.
About this Event
An adult Third Culture Kid (TCK) and art psychotherapist, Josh's recent artworks have examined life's hidden losses. Now, having returned to Singapore amidst a pandemic that has seen society experience collective losses of all kinds, he will be working to process this strange state of flux the best way he knows how: making art.
Come visit the artist's open studio at Art Outreach HEARTH space (Gillman Barracks) from 6-7 March 2021 to view his ongoing collaborative paper artwork, recycled from the remnants of his past, and make new pieces together, while having conversations about life, loss and everything in-between.
Due to COVID-19 safe distancing restrictions, maximum occupancy in the studio is 7 pax, at any one time. Kindly register here on EventBrite to book a viewing/making slot!
You're welcome to arrive and leave at any time during your time-slot. But once you've booked it, please try to keep to your arranged timing. Walk-ins will be subject to the max occupancy, so you may need to wait for space to become available before you're allowed to enter!
LOCATION
Art Outreach
47 Malan Road, #01-24,
Gillman Barracks,
Singapore 109444
INSTAGRAM
SUPPORTED BY
Art Outreach's HEARTH 2.0 Programme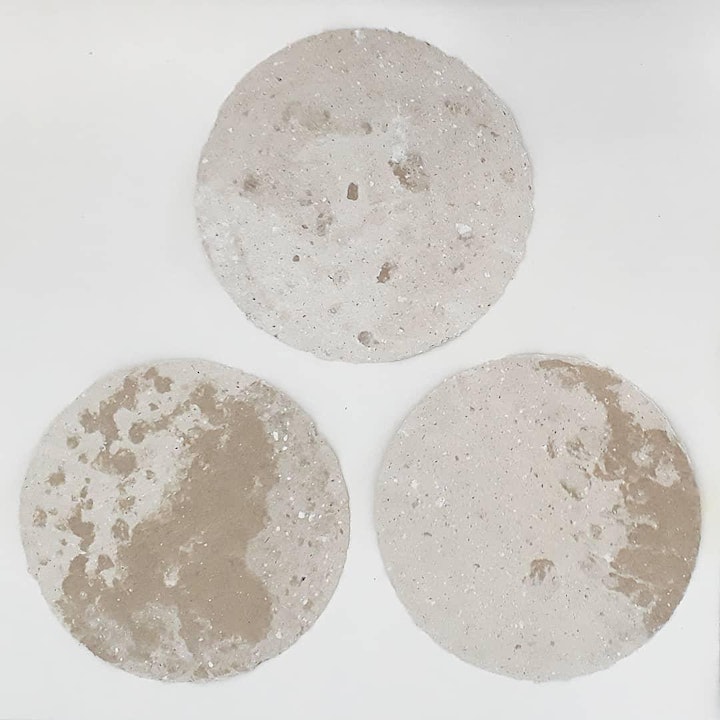 time (studies #15-17), 2021
3 x 36cm x 36cm
Cardboard boxes, job timesheets, water & dust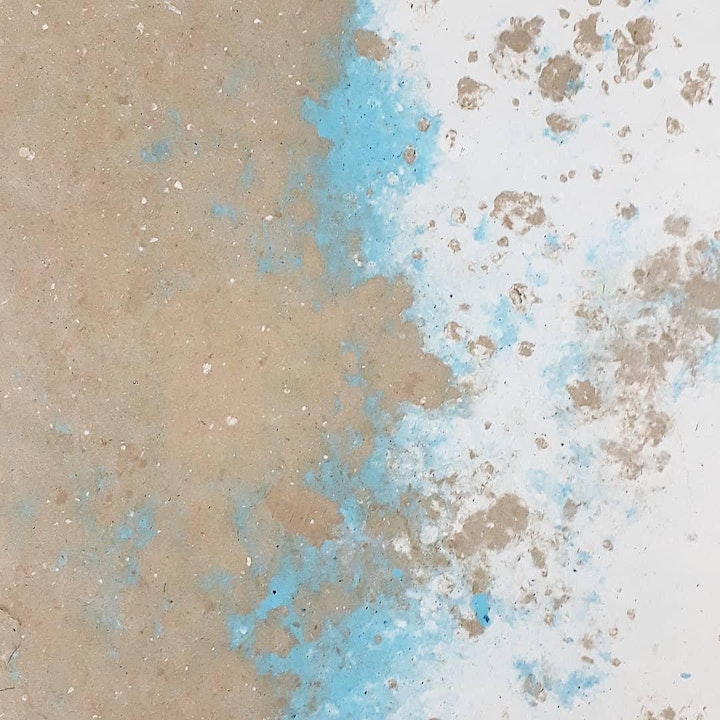 rocky beach (study #18), 2021
52cm x 42cm
Cardboard boxes, coloured flyers, job timesheets, water & dust