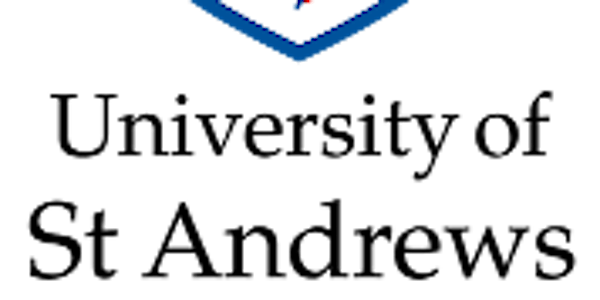 Lost in Translation - Early Career Researchers moving from academia to indu...
Event Information
Location
Macdonald Rusacks Hotel
The Links
Saint Andrews
KY16 9JQ
United Kingdom
Description
This is an invitation for Computer Science PhD students and Research Fellows

The event will start at 12 with lunch and sessions will begin at 1pm. The talks will be held at the Austen Gallery, MacDonald Rusacks Hotel and lunch will be in the Main Rocca.

Earlier this summer we applied for and were awarded funding to organise an event here for Early Career Researchers (PhD and Research Fellows) entitled, "Lost in Translation: Early Career Researchers moving from academia to industry".
Abstract:
This is a one half-day workshop which will provide career advice for Early Career Researchers seeking to move into industry. Or those looking to collaborate more closely with industry or spend time working in industry, with the intention of later returning to academia. We will hold this event in the University of St Andrews on Oct 14th targeted at the 50 Early Stage and Early Career Researchers here in Computer Science in the University of St Andrews. As an industry facing event we will aim to extend the invited pool of registrants to local industry as the program develops.

Outline:
There are many challenges faced by early stage and early career academics when moving from academic research to the commercial world. These challenges can be seen in establishing links from current research, to identifying suitable venues for internships, to translating the research skills acquired in a University setting, into the skills needed in industry. This workshop will provide you the opportunity to learn from a series of industrial speakers who have made this transition in various ways along with locals who have such experience. Some of the problems stem from industry not fully understanding the skills, talents and research skills available to them from PhD graduates. This is not a one way translation problem, it's two way.

The event will comprise 3 sessions, each starting with a keynote address from an industrial expert outlining the key challenges, opportunities, skills and problems they faced. Each keynote talk will be followed by short presentations offering different perspectives, and then small group discussions.
Keynote speaker 1: Aled Sage (Cloudsoft, Edinburgh)
Followed by short presentations and discussion.
Keynote speaker 2 : Angus Macdonald (Aetherworks, New York)
Followed by short presentations and discussion.
Keynote speaker 3: Jamie Smith (Google, London)
Followed by short presentations and discussion.
Funder:
The Scottish Informatics and Computer Science Alliance
Regardless of your planned trajectory you will invariably interact with industry in your career be it impact, funded grants or employment.
Date and time
Location
Macdonald Rusacks Hotel
The Links
Saint Andrews
KY16 9JQ
United Kingdom