Award-winning Chinese Director Lou Ye's tactful drama about the sight-impaired, exploring poignant memories and blurry edges of love.
About this event
Blind Massage 推拿
2014 | China | Dir. Lou Ye 娄烨 | 104'mins | Drama
UK Online | Mandarin with English subtitles
Lou Ye 娄烨 's arthouse masterpiece Blind Massage 推拿 immerses us into the world of the visually impaired within a massage centre in Nanjing, China. The camera follows the protagonists with a delicate sensibility as they tentatively feel their way around, alongside a soundtrack which observes even the tiniest of noises.
The rightful winner of the 2014 Silver Berlin Bear award and earning 6 awards, including Best Feature Film, at the Golden Horse Awards, Blind Massage explores desire, suffering and the search for love within the blind community, with a mixed cast of blind and sighted actors.
"Demystifying their specialized profession and evoking their arduous search for love and stability, Lou's detachment has a kind of tactfulness here that allows these absorbing stories to speak for themselves"
— Review, Variety
https://variety.com/2014/film/asia/berlin-film-review-blind-massage-1201095936/
Schedule:
6:30 pm: Introduction
6:55 pm: Screening of Blind Massage (1hr 54mins)
9pm: Post- Screening Q&A with Prof. Chris Berry
Dialogue Hub
The immersive sensory exhibition Dialogue Hub London encourages its visitors to engage with different communities and to try out new experiences. Leading people through different situations in complete darkness, the social enterprise allows us to interact without sight by using our other senses, enabling us to understand what it is to have a visual impairment or be blind. The exhibition aims to change mindsets on disability and diversity, promoting social inclusion.
"In the darkness, knowledge replaces ignorance and lack of understanding changes into fellow feeling."
— Review, The Standard
https://www.standard.co.uk/comment/comment/enlighten-yourself-by-stumbling-in-the-dark-a4303096.html
For more information please email: kclstrandfest@gmail.com
KCL STRAND FEST - Twitter: @KCLStrandFest | Instagram: @kclstrandfest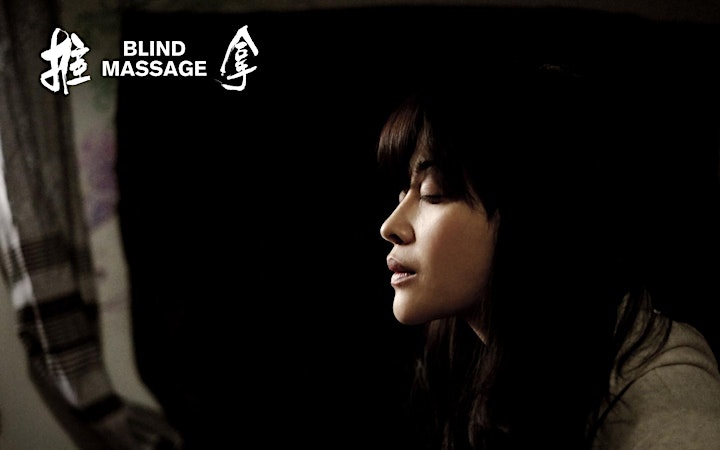 Organiser of Lou Ye's Blind Massage ONLINE: The Portrayal of Blindness in Cinema