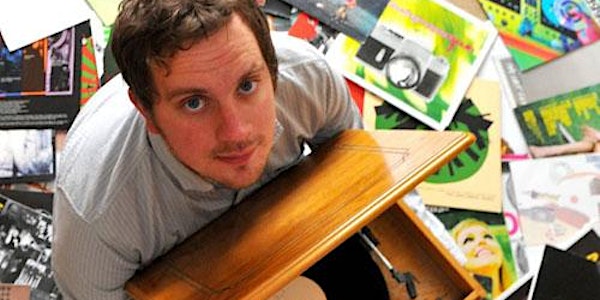 Louder In The Regions: JOHN OSBORNE presents JOHN PEEL'S SHED, PONTEFRACT
Location
The Tap & Barrel
13 Front Street
Pontefract
WF8 1AN
United Kingdom
Description
What a delight to have JOHN OSBORNE join us for this very special evening, presenting JOHN PEEL'S SHED, his critically acclaimed ode to radio and the late great DJ John Peel - and a must for any music fan.
John Osborne is a writer and performer based in Norwich. He has written six half hour shows for Radio 4 and has had poetry broadcast on Radio 1, BBC6 Music and Radio 3. His first TV show After Hours, which he co-wrote with Molly Naylor was broadcast on Sky 1 in 2015. He has written three non-fiction books and is working on his fourth.
In 2002, John won a competition on John Peel's Radio 1 show. His prize was a box of records. This is an ode to radio, those records and anyone who's ever sought solace in wireless. This show features a selection of records previously owned by the late John Peel. Many are very rare recordings by obscure and now defunct bands, and this is a unique opportunity for any Peel fan. A version of the show was recorded at the BBC Radio Theatre and has been broadcast on Radio 4.
John's writing and storytelling is funny, heart-warming and a masterclass in how to keep an audience captivated. A true treat of an evening's in store for sure…
'If you ever need to explain radio's sustained popularity to someone, suggest they listed to John Peel's Shed' The Guardian.