Pleasure Dome Theatre Company present the incredible true story of how the people of Lynmouth & Porlock dragged a lifeboat across the moor.
About this event
Louisa is the incredible true story of how on one stormy night in January 1899, the communities of Lynmouth and Porlock rallied in a raging storm to save all the souls of the Forest Hall; a ship foundering in the Bristol channel.
With the help of horses and sheer determination, they dragged the heavy lifeboat Louisa thirteen miles across open moor to launch it from Porlock Weir and saved everyone on board.
This visceral new play uses physical theatre and Sea Shanties over 80 minutes to tell the extraordinary tale. The story of the Louisa is testament to the resilience and courage of a small community achieving extraordinary things in exceptional circumstances.
Exmoor-based Pleasure Dome Theatre Company partnering with the RNLI hope everyone will leave energised and hopeful about what can be achieved when people work together.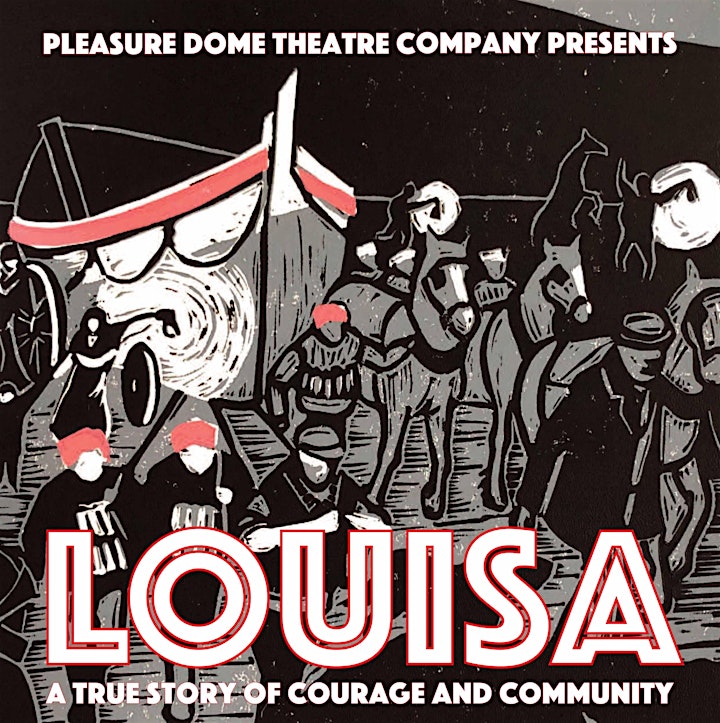 This production comes to Yeovil College as part of a region-wide tour, marking the start of a programme of live performance here.
The performance will take place in the Main Hall which is situated in the Kingston Building, at the Ilchester Road entrance to the Yeovil College campus.
It's a PAY WHAT YOU CHOOSE event, courtesy of support from Wassail Theatre and Yeovil College. All proceeds will go towards investing in the artists of tomorrow.