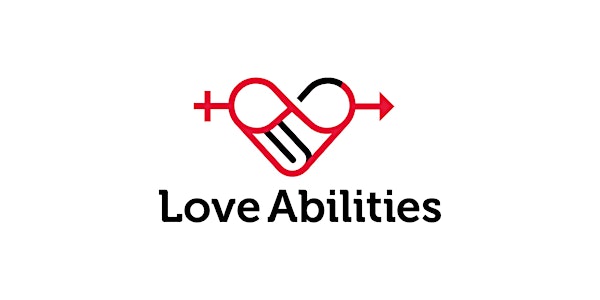 Love Abilities "Nibbles" Session - Sexuality & Access Project 2022
Love Abilities "Nibbles" .... the bite-sized monthly sessions hosted by the team that brings you the annual Love Abilities Virtual Festival
About this event
This Nibbles session will feature Wallace and Melanie from t6talk for a candid conversation about the genesis of the Sexuality & Access Project 2022 on which they are working with an amazing team.
Phase 1 of this project is being designed to look at the relationship between those who access attendant care services/personal assistants, and those who provide these services. Specifically, the study will be focusing on whether attendant care services support individuals with their quest for sexual access.
Although the duo fully supports sexual surrogacy, this research will be centered around the assistance provided pre and post sexual activity. The goal of Phase 2 is to support both sides of the equation by developing and implementing a training program.
This project would not be possible without the initial Sexuality and Access Project completed in 2011 by Fran Odette, Cory Silverberg, and their amazing team. To learn more about Wallace and Melanie, visit them at www.t6talk.com or reach out to chat by emailing t6talk@gmail.com.
This event contains adult themes of a sexual nature and is aimed at an audience aged 18+. Please do not register to attend if you are easily offended by adult content.
Our monthly events called "Nibbles", are generally a maximum of two hours long, and the usual format is of invited speakers followed by a Q&A session and community huddle.
The atmosphere will be relaxed, and participation is encouraged.
The session timings are:
6 pm (UK time) 1 pm (Eastern Time) for 40 minutes - Welcome and introductions, followed by a presentation about the topic.
6.40 pm (UK time) 1.40 pm (Eastern Time) for 20 minutes - Q & A
7 .00 pm (UK time) 2 pm (Eastern Time) for 30 minutes - Community Huddle
7.30 pm (UK time) 2.30 pm (Eastern Time) - session closes.
The community huddle part of the session is your chance to catch up with friends you've met at previous Love Abilities events, and to make new ones!
This session is FREE - you just need to register to book your place. A donation option is also available.
Our audience includes neurodiverse people; people with physical disabilities; intellectual and developmental disabilities; learning disabilities, and any combination thereof. We welcome people who are interested in learning more about sex, sexuality, sexual health, and relationships - all within the context of disability and long-term health conditions.
We seek to fill the gaps regarding the lack of sexual education and positive role models when it comes to sexuality and disability.
Everybody is welcome to get social with us (& keep up-to-date on our adventures) on Facebook, Twitter & Instagram!
The event organisers reserve the right to ask anyone to leave if they are causing disruption to the event and the other participants. The organisers decision is final.
Please note that this session will be recorded for future use.