Description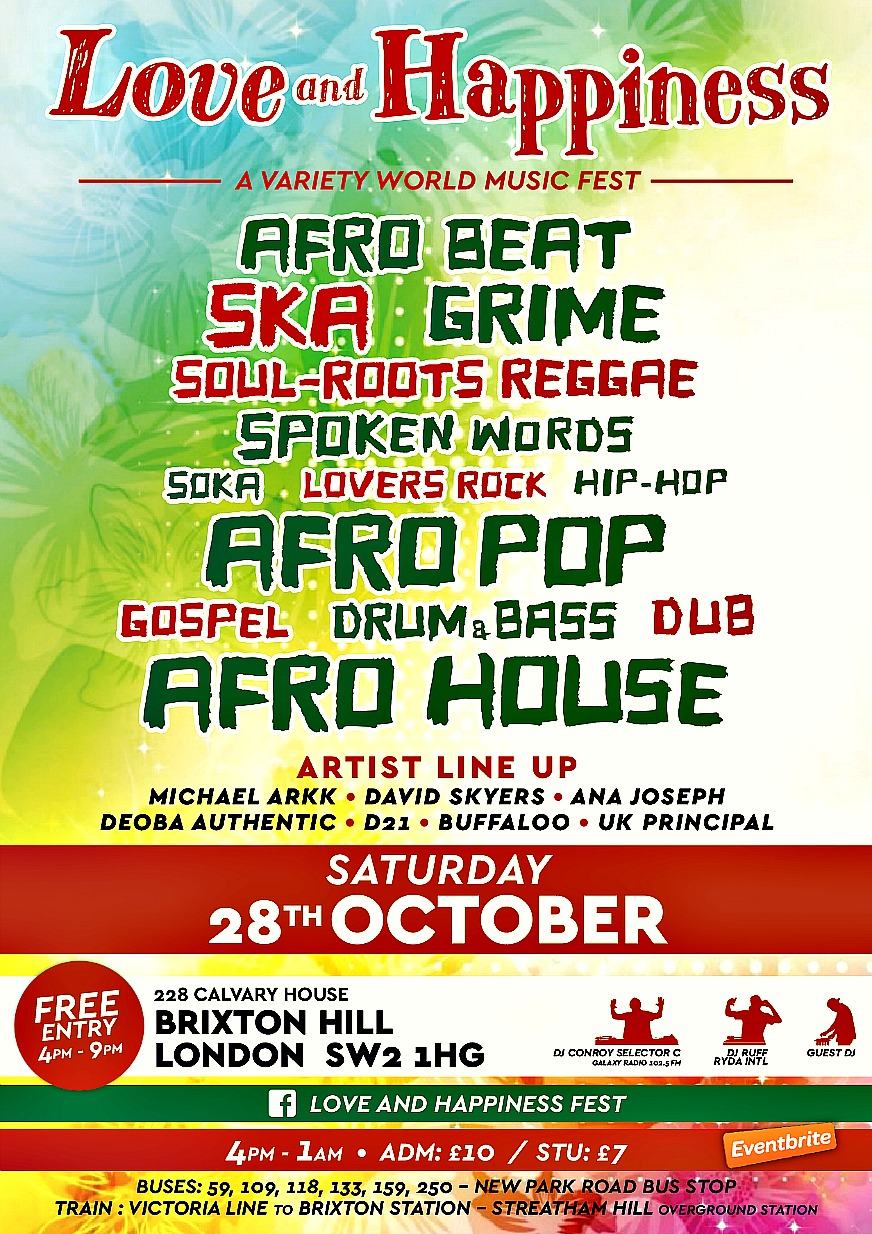 LOVE and HAPPINESS -- A Variety World Music Fest,
Means exactly what it says. A day when anyone can be a part of the Party as long as your objective is to be Happy and to share your Love and Talent/s in a Peaceful pleasant way with other Festival attendees.
The Stage will be opened for 4 and a Half Hours. From 4.00 pm to 8.30 pm and will be Free for 12 MINUTE periods to anyone who wants to display their Talent/s. Singers, Poets, Players of Musical Instruments, Dancers. Free-style Rappers Jugglers all are welcomed.
Dress-code Casual Smart.
Food and Drinks will be on sale.
From 9.00 pm to 1.00 am the Event will become a Ticketed with Special Guest Artist and DJs entertaining.