Description
LOVE ARIAS & SONGS - "Cari Giorni"

Saturday, 22nd June 2019, 2.30pm
(1st floor, Hornby Library; accessed via Picton Reading Room)
William Brown Street, Liverpool, L3 8EW
Performers:
Nicole Bartos, soprano
Richard Harding & Robin Turvey, classical guitar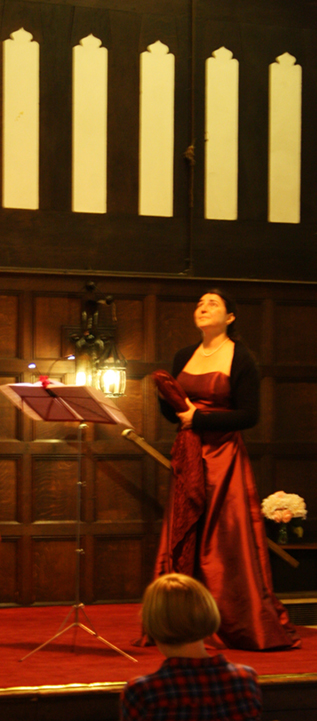 Tickets: General admission £11.00. Concessions £7.00 (for the retired and students).
Please, note:
General admission tickets available via: eventbrite.co.uk and on the door from 1.45pm - 2.30pm.
Concessions available on the door, only.

Children free entry if accompanied by adults. Recommended age for children: above 10 years of age.
Easy wheel chair access.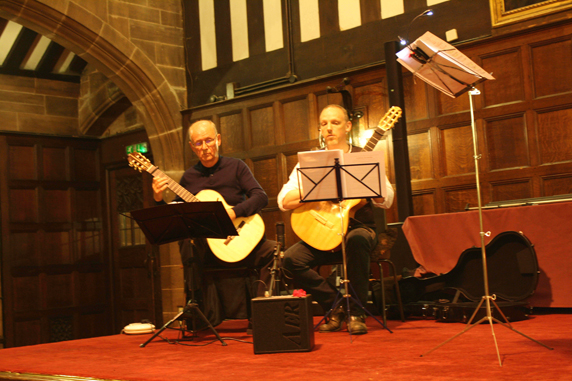 ABOUT the event and performers:
A treat of radiant Bel Canto soprano vocals and classical guitar performance. An inspirational music voyage on the tunes of love, bringing to the audience a fascinating juxtaposition of Italian baroque, 17th century music, French and English selections for soprano voice. The performance featuring delightful and inspirational interpretation of arias and songs, is focused around the theme of love and artistically sung by Bartos, in a unique manner full of expressivity, her bright soprano communicating authentic feelings and singing right from her soul. You will listen to selections from Handel, Pergolesi, Caccini, Gluck, Giordani, Paisiello, Purcell, Bizet, Debussy,...
An event promising to be as soothing as wonderfully entertaining and suitable for all. Performed at the exquisite Hornby Library, in the Liverpool Central Library this concert brings together Liverpool based Bartos accompanied by Harding and Turvey and is unfolding a programme of classical opera with bell canto notes and soft but resonant and soothing guitar sound. Join us for an afternoon with music and an experience to remember.
Guitar music arrangements by Richard Harding.
---
Saturday 2.30pm, 22nd June of September 2019, Central Library, Hornby Library, Liverpool
LOVE ARIAS & SONGS
"CARI GIORNI"
Italian Arie Antiche, Baroque & French Arias & Songs
Nicole Bartos, Soprano; Richard Harding, Robin Turvey - classical guitar
PROGRAMME - Starts 2.30pm:
PART 1
Guitar prelude

G. Paisiello - Nel cor piu non mi sento (Why feels my heart so dormant), arietta

G. Giordani - Caro mio ben (Though all my bliss) – arietta

G. B. Pergolesi – Se tu m'ami, se sospiri (If though lov'st me), arietta

G. F. Handel – Affanni del pensier (Pains of Thought), aria (opera, 'Ottone')

W.G. Gluck - O del mio dolce ardour (O thou beloved) – aria ('Paride ed Elena')

Bellini - Vaga Luna (Pale Moon)

Handel – Bel piaccere e godere fido amor (It is a great pleasure to enjoy a faithful love) (opera, 'Agrippina')
Interval - 20 minutes
PART 2
Guitar Prelude

Purcell - I attempt from love's sickness to fly away, aria ('Indian Queen')

Caccini – Amarylli, mia bella (Amarilli my beauty), madrigal

M. A. Cesti – Intorno all'idol mio (Carressing my idol's pillow), aria ('Orontea')

Handel – Ombra mai fu, (Thy blossoms fair, shedding rare radiance), aria ('Xerxes')

G. Bizet - Habanera / "L'amour est un oiseau rebelle", (Love is a fickle bird), Carmen's aria ('Carmen')

Debussy - Nuit d'etoiles (Night of Stars), song

Bach-Gounod – Ave Maria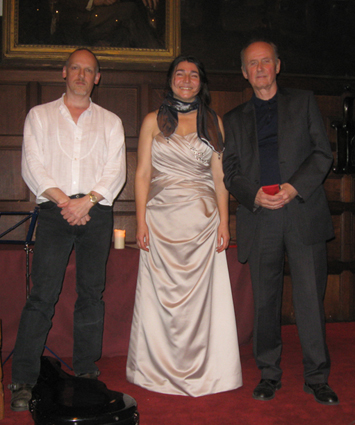 Many Thanks to the Central Library team for welcoming this event !
Links:
Picton Reading Room and Hornby Library