Event Information
Location
St Giles Cripplegate
Fore Street
London
EC2Y 8DA
United Kingdom
Refund policy
Refunds up to 7 days before event
Description
'Love, Betrayal, Death' (in Opera) Ref: ("LBD2")

Join us for our unique event - combining a little wine-tasting of quality Italian wines, with a gala concert of music and arias about the recurring themes of opera -love and romance, deceit and betrayal, tragedy and death - and look forward to an evening of sheer enchantment!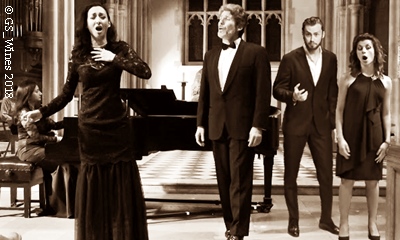 Let lead singers Monique Loricchio Klongtruadroke (soprano) and Yuri Sabatini (tenor), joined by emerging talents Giulia Laudano (mezzo-soprano) and Jacob Feldman (baritone), draw you into a fantastical world - of love and romance, of envy and betrayal, of tragedy and death - with their glorious voices and superb technique as they perform songs portraying a huge range of emotions from the greatest operas! The singers promise to thrill the audience with solos, duets, a trio and quartets!


Featuring arias from best loved operas such as Cosi fan tutte (by Mozart), Rigoletto (Verdi), Pearl Fishers (Bizet) and Pagliacci (Leoncavallo), this concert will be a treat for music lovers and opera lovers in particular! It will be staged in the beautiful setting of St Giles' Cripplegate Church, renowned for its wonderful acoustics.
Our lead singers Monique (soprano) and Yuri (tenor), who enthralled our audience at the first 'Love Betrayal Death' concert (at St. Giles 28th April 2018), will be joined by up and coming artists: concert pianist Umberto Jacopo Laureti (who will perform a virtuoso piano solo), mezzo soprano Giulia Laudano and baritone Jacob Feldman. The singers will be accompanied on the Steinway Grand piano by highly accomplished pianist Caroline Jaya-Ratnam.


Arias expected to feature in the concert include:

the much-loved tenor/baritone duet 'In the Depths of the Temple' from Bizet's Pearl Fishers
spectacular soprano solo 'Hell's Revenge' from Mozart's Magic Flute
and conclude with the famous quartet 'Bella figlia dell'amore' from Verdi's Rigoletto
and many more!

We are delighted to include in our stunning programme, an opening virtuoso Italian opera-related piano piece by talented multi-award-winning Italian pianist Umberto Jacopo Laureti, who will set the mood for our evening of thrilling operatic arias!

GS Wines believe that 'good music deserves good wine'! GS Wines will add further enjoyment - especially for wine lovers - by offering a mini wine tasting of high quality Italian wines, PLUS a complimentary glass of wine or fruit juice with tasty snacks during the intermission. A unique event, not to be missed!

All above Images ©

GS Wines 2018 (Jester Mask - designed by M. Mattos)


Update: Tuesday 16th October 2018

Wine List We are happy and proud to be able to include, for Premium Ticket holders, a rather special 'champagne-style' Franciacorta sparkling Rosè wine - La Boscaiola Franciacorta 'La Capinera' Rosè Brut DOCG (12.5%)! The full list of wines to be served during the Intermission is being planned (please watch for further update), but we have designed list of wines for tasting (see below).


Update: Sunday 30th September 2018

Jacob Feldman, Baritone We are pleased to welcome Jacob Feldman, baritone to our group! This means that we will still be able to present Verdi's Rigoletto Quartet and Bizet's Pearl Fishers' Duet - two of the highlight arias of our evening!

Osteria Menu Modern Italian restaurant,Osteria at The Barbican have designed a menu for their special 3-course dinner plus glass of bubbly offer to our concert ticket-holders (please see below). Buon appetito!




Update: Saturday 29th September 2018

Baritone replacement Owing to unforseen circumstances, baritone Michael Ronan will be unable to perform with the other singers on the night. We are sorry about this, and we will be inviting another outstanding baritone to replace Michael. Please check here for futher updates.




---
EVENT TIMETABLE
17:45 Doors open for mini wine tasting
19:00 Concert Begins with opening piano piece followed by first half of operatic arias
19:40 Intermission for refreshments, including glass of quality Italian wine (or fruit juice) and snacks
20:25 Second half of concert of operatic arias
21:05 (approx) End of concert
21:15 Close
---
WINE LIST (for mini Wine tasting)
---
SPECIAL OFFER for ticket holders: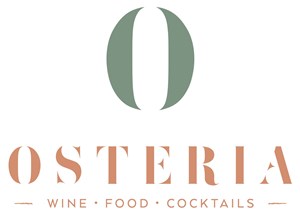 3 course Meal plus glass of bubbles at OSTERIA Restaurant (Barbican) for only £26
Saturday 20th October

Starters
Chestnut mushroom soup (VE)
Buffalo mozzarella, caprese (V)
Grilled sardines, pickled shallots, raisins

Main courses
Rigatoni pasta, Calabrian sausage, roasted tomatoes
Pan-fried hake, cannellini beans, mussels, samphire
Gorgonzola, radicchio and walnut risotto (V)

Sides (at extra charge)
Green beans, garlic 4.50
Crispy zucchini fries, tomato dipping sauce 4.50
Mixed leaf salad 3.50 / Tomato and onion salad 3.50
Roast heritage potatoes, rosemary, garlic 4.50

Puddings and cheese
Tonka bean pannacotta, blackberries (V,VEO)
Apricot tart, Amaretto ice cream
Selection of homemade ice creams and sorbets (V, VEO)

V = Vegetarian | VE = Vegan | VEO = Vegan option

All prices include VAT. A 12.5% discretionary service charge will be added to your final bill. All gratuities are transferred to the team alone. Food described within this menu may contain nuts, derivatives of nuts or other allergens. If you suffer from an allergy or food intolerance, please notify a member of the Searcy's team who will be pleased to discuss your needs with the duty manager.
---
TICKET TYPES
Standard Ticket (£29.50) All adult ticket holders are entitled to a mini wine tasting (of 3 wines to be chosen from a selection of 5 quality Italian wines) before start of concert, a glass of quality Italian wine or fruit juice and snacks during the Intermission, programme booklet, plus a £5 voucher towards future purchase of a case of 6 x 75 cl bottles of Italian wine from GS Wines. Qualify for special post-concert dinner offer at Osteria restaurant (see details of menu above)

Premium ticket (£39.50) in addition to Standard Ticket offering, entitles ticket holder to seating in front five row seats (closer to the performers), glass of premium Italian wine during the Intermission (e.g. Barolo, Award-Winning Sauvignon Blanc, Champagne-style Sparkling Franciacorta), meet the artists in person, and a further £5 voucher (£10 vouchers in total) towards future purchase of a case of 6 x 75 cl bottles of Italian wine from GS Wines. Qualify for special post-concert dinner offer at Osteria restaurant (see details of menu above)

N.B. Early Bird discount - of £2.50 for each adult STANDARD ticket type or £3.50 for each adult PREMIUM ticket type - applies until 23:59 on 30th September 2018. Concession: childen under age of 18 years, accompanied by adult, £7.50 per cihld.
Please note, wine at our event will be served only to persons aged 18 years and over.
---
Artists' Biographies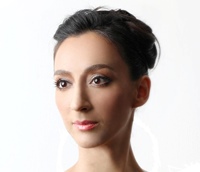 Monique Loricchio Klongtruadroke, who has an Italian / Thai heritage, is a coloratura soprano and a top graduate from the Conservatoire "B. Marcello" in Venice (Italy). She has an international singing career that has taken her to Italy, UK, USA, Australia, Myanmar and Thailand. She sang for the King of Thailand and in other Royal Command Performances also aired on Thai national television. A highlight in her operatic repertoire, the Queen of the Night in Mozart's "The Magic Flute" received enthusiastic reviews. Monique's repertoire is very varied - covering not just operatic arias but also the genres of sacred, baroque and chamber music, musical theatre, folk and Neapolitan songs. Her great versatility extends to an ability to sing in many languages including French, Spanish, Thai, Hebrew and Russian.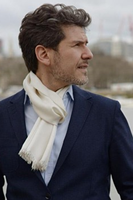 Born and bred in Rome, Yuri Sabatini moved in London in 2003 and since his professional UK debut in 2008, he has established his reputation as a versatile artist with a beautiful tone of voice, expressive singing and convincing interpretation. He has played leading roles on stage in many operas, including Carmen, Lucia di Lammermoor, La Sonnambula and The Tempest. Yuri appears regularly on the concert platform throughout England and Germany, providing entertainment for exclusive parties, weddings, private functions and corporate events. Recently he performed songs of the late, great American-Italian Mario Lanza in a sell-out concert at Burgh House. Singing teacher by vocation, he coaches voice and Italian pronunciation to individuals and choirs, but also finds the time to generously support charity events.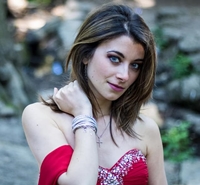 Mezzo Soprano Giulia Laudano is currently studying for her MA at the Royal Academy of Music (RAM) having won the Elena Gerhardt Lieder Prize in 2017 and then been awarded the Rhoda Jones Roberts Scholarship in 2018 from RAM. In 2015, Giulia was selected to represent the RAM at the Young Singers' Kathleen Ferrier Competition. Recent roles include Sesto (Giulio Cesare - Handel) in RAM Vocal Faculty Opera scenes, Dorabella (Cosí fan tutte- Mozart) and Meg (Falstaff- Verdi) in scenes on an Italian intensive Opera course in Puglia. Though at the start of her career, she has already sung in prestigious events in the UK, Austria and Italy.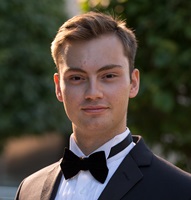 Canadian-German baritone Jacob Feldman, born in Toronto, Canada completed his bachelor's degree with honors at the University of Toronto, where he studied with Daniel Taylor. Jacob has performed the roles of Guglielmo in Mozart's Così fan tutte with Toronto Lyric Opera Centre, Moralès in Bizet's Carmen with Opera York, and Mars in Offenbach's Orphée aux enfers with University of Toronto Opera. Jacob is an alumnus of the Music Academy of the West (2018) and the Aspen Opera Center at the Aspen Music Festival and School (2017).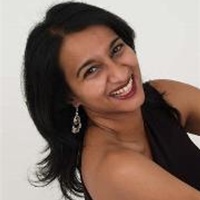 Following her Masters degree (Cambridge University) Caroline Jaya-Ratnam was appointed Junior Fellow at the Royal College of Music. Television appearances have included accompanying world renowned opera singers inclduing tenor, Rolando Villazon, baritone Bryn Terfel and soprano Danielle de Niese. She has appeared at the Royal Albert Hall in numerous Proms as part of the London Symphony Orchestra and the BBC Concert Orchestra. Accomplished concert pianist, accompanist, violinist and singer Caroline was awarded her Masters degree in music (Cambridge University). She has appeared on TV accompanying world renowned opera singers and she has appeared at the Royal Albert Hall in numerous Proms as part of the London Symphony Orchestra and the BBC Concert Orchestra.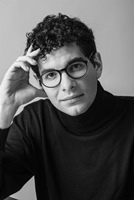 Umberto Jacopo Laureti is an emerging award-winning Italian pianist currently studying for his Phd at the Royal Academy of Music. He has performed both as a soloist and chamber musician at renowned venues all over Europe including Teatro La Fenice in Venice and the Royal Albert Hall in London. His performances have been broadcast live by Rai Radio Tre (Italy).
---
Opera Notes

Rigoletto by Giuseppe Verdi (1813 – 1901)
Rigoletto is the hunch-backed jester in the Court of the Duke of Mantua, who has a vicious tongue, and was much hated by fellow courtiers. Gilda, Rigoletto's secret daughter, falls in love with the Duke, who had approached her disguised as a penniless student. In Act III, in the scene of the famous quartet, 'Bella figlia dell'amore' - Rigoletto has brought Gilda to an inn where, from the outside, they eavesdrop and spy on the Duke flirting with Maddalena, the inn-keeper's sister. Here, Gilda realises the truth - that the Duke is unfaithful and perfidious, whilst Rigoletto promises Gilda that he will plot revenge on the Duke.
Les pêcheurs de perles by Georges Bizet (1838 – 1875)
'The Pearl Fishers' tells of the strain on the friendship of two pearl fishers, when they both fall in love with the same woman. Nadir and Zurga (Jacob) having recently been reunited, retell their first encounter with the young priestess, Leila, who nearly destroyed their friendship. They had glimpsed her in a Hindu Temple in Sri Lanka -"Au fond du temple saint, paré de fleurs et d'or, Une femme apparaît!—("At the back of the holy temple, decorated with flowers and gold, A woman appears!) - but frightened by their mutual jealousy, they pledged to stay away from the "goddess" ("la déesse") and remain friends till death. (The plot continues!)

[More to follow]
---
SPONSORS
Thank you to our supporters and sponsors:
GS Wines Importer of quality Italian wines & organiser of wine tasting & other events
Beacon Italy Business consultancy (based in Milan) & promoter of Italian products.

Eaton Green Professional independent estate agents offering sales, lettings, commercial property, finance and mortgages in London.
---
"Fine wines deserve fine music" (and vice versa)
We look forward to the pleasure of your company!

'Love Betrayal, Death' (in Opera) - Creative Team members
================
FAQs
Are there ID or minimum age requirements to enter the event?
No children under the age of 5 years. Under 18 years' need to be accompanied by an adult.
What are my transport/parking options for getting to and from the event?
The nearest tube station is Moorgate. Turn right out of Moorgate station and walk along Moorgate until you get to the traffic lights. Turn right onto London Wall and then bear right into Fore Street. Keep walking past the Wood Street Pub and into the Barbican precincts - and St Giles' is straight in front of you. [6 minutes' walk]
See link to map here
The closest point by taxi is Wood Street. Disembark at the Wood Street Pub and turn left into the Barbican precincts - and St Giles' is straight in front of you [2 minutes' walk].
How can I contact the organiser with any questions?
If you have any questions about the event, including pricing structure and concessions, please email or phone the event organiser, Gordon Stuteley
Email: Gordon Stuteley on gstuteley@gmail.com
Phone: 07866 440162
Who are GS Wines?
GS Wines is a small importer of high quality Italian wines, mainly from small family run wineries. We like to bring together the good things from Italy - fine wines, beautiful music and delicious foods!
You can follow us on our Twitter:
Date and time
Location
St Giles Cripplegate
Fore Street
London
EC2Y 8DA
United Kingdom
Refund policy
Refunds up to 7 days before event